Written by AAMP | 26 August 2010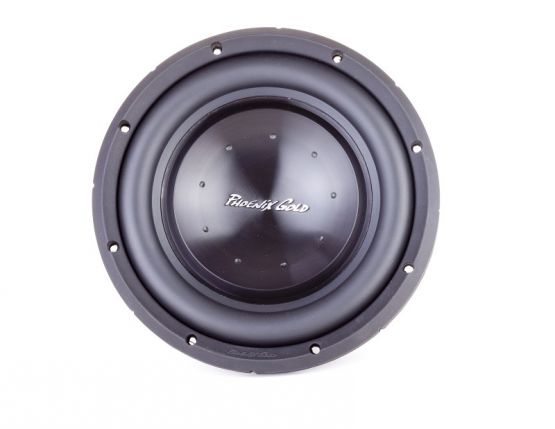 As an entry or "beginner" line of products, the R-Series of subwoofers consists of two levels: (R1 and R2). As a dual coil, 4?, 12-inch subwoofer with performance specs and pricing that place it right in the middle of the R-Series, the R1.12D (MSRP $109.99) is a great ambassador of line as a whole. The R1.12D features high-temp OFC voice coils, a one-piece aluminum plated dust cap and a high-excursion CAE/CAD motor design, as well as power handling of 200 watts RMS to 400 watts PEAK and a frequency response of 25 to 300Hz. All this combines into a durable, solid performance subwoofer with a sleek gunmetal finished look guaranteed to make it an instant modern classic.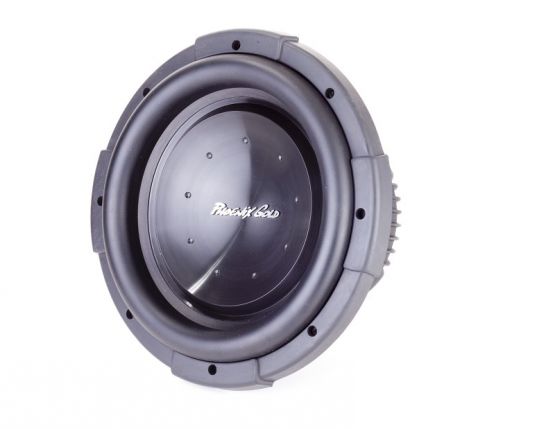 Originally debuted at Spring Break Nationals 2010 in a custom 2010 Chevrolet Camaro SSR built by Boulevard Customs of St. Petersburg, Florida, The Ti12D (MSRP $269.99) is the flagship offering from the new Ti-Series of Phoenix Gold subwoofers.  Dual 4 ? high-temp OFC voice coils, woven spider tinsel leads and high-excursion dual spider suspension come together to provide gorgeous sound quality and competition-level performance. And with 600 watts RMS to 1200 watts PEAK power handling and a frequency response of 20 to 300Hz, this 12-inch subwoofer is a true tribute to the über-popular Titanium Series Phoenix gold subwoofers of the 90s.