Written by AAMP | 01 September 2010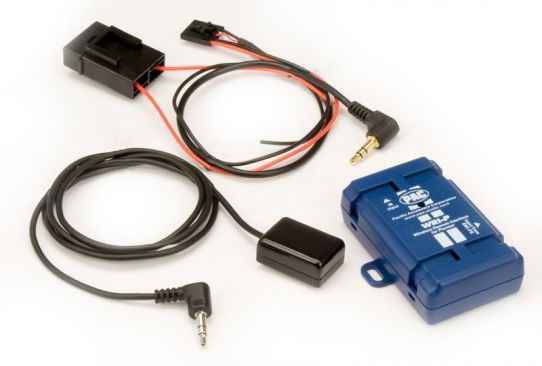 Pacific Accessory Corporation is proud to introduce the WRI-P, a wireless remote control adaptor specifically designed for Pioneer AVIC headunits. The WRI-P plugs into the wired remote control input on the rear of a Pioneer aftermarket headunit and provides an infrared receiver, making it wireless remote control compatible and providing access to the full array of radio features. Even better, the WRI-P has a pass-through connector for use with the PAC SWI-PS, if both wireless remote control and steering wheel control functions are desired.
For more information about the WRI-P or other PAC interfaces, visit www.pac-audio.com.