Written by PAS Staff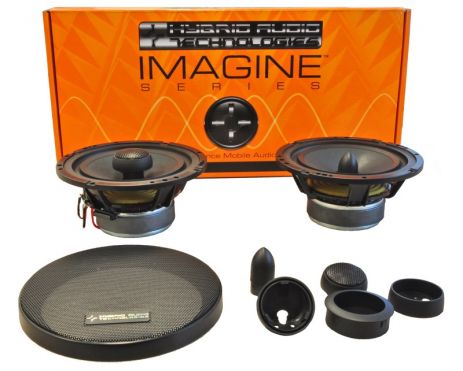 Hybrid Audio Technologies long-anticipated Imagine convertible coaxial/component sets are now shipping. This cost-effective, selectable coaxial or component system follows the tradition of high-performance products from Hybrid Audio Technologies. Among many unique features to the Imagine product, the paper cone, known for its excellent sonic attributes, is water proof, thanks to a polymer developed exclusive to Hybrid Audio Technologies. The Imagine I61-2 is available in 6 X 9", 5 X 7", and 5 ¼" two-way convertible speaker systems.
For more call (770) 888-8200 or visit www.hybrid-audio.com.