Written by PAS Staff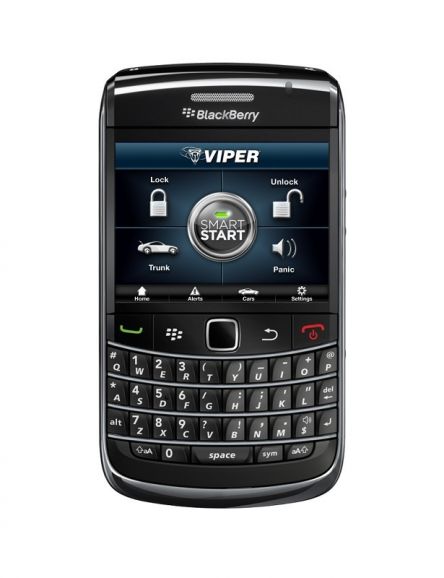 Start your car from virtually anywhere with your BlackBerry. The award-winning Viper SmartStart, which allows users to start their car with their iPhone, now works on most BlackBerry smart phones.
Particularly popular in cold weather climates, remote start allows users to start their vehicle by remote control to defrost the windows and pre-warm the cabin, so they get into a warm car that's ready to drive. It can also be used to pre-cool the car in the summer. Most remote start systems use a small remote control on the user's keychain to activate remote start, but these "keyfobs" typically have limited range. Viper SmartStart has virtually unlimited range – an important feature to remote start users.
BlackBerry users with most security or remote start systems from Viper, Clifford or Python will be able to download the free app from BlackBerry App World, have Smart Start professionally installed on their vehicle, then activate their account. Depending on installation, users will be able to start their car, lock and unlock the doors, arm or disarm their security system, pop the trunk, or panic their siren, which can also be used as a car finder – all using their BlackBerry.
According to Kevin Duffy, President of Directed Electronics, "We are making Viper SmartStart technology accessible to tens of millions of BlackBerry users – a significant and distinctly different market from the iPhone, whose users are likely to be just as receptive to the innovative features offered by our product." For more visit www.viper.com/smartstart