Written by Garry Springgay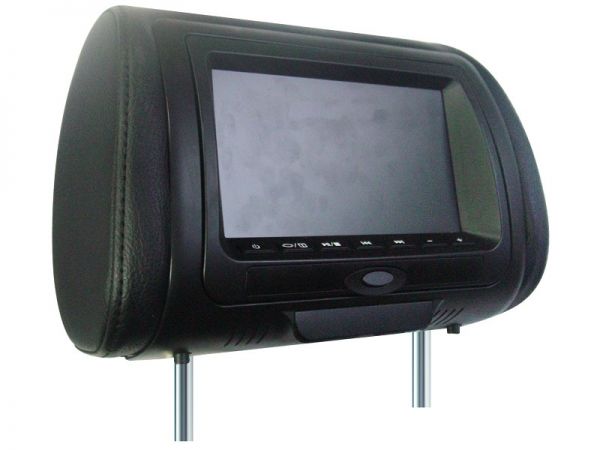 If you've ever wanted to add the luxury of video playback to your headrests, but you didn't want someone cutting up your upholstery, the folks at Concept have a perfect solution for you. The Concept CLD-700 and CLS-700 are universal headrest replacements and are both easy to install, and very nicely made.
The CLD-700 is a DVD player and 7" TFT LCD combination, or if you already have a DVD player, the CLS-700 is available as a high quality headrest screen. Both products feature 16:9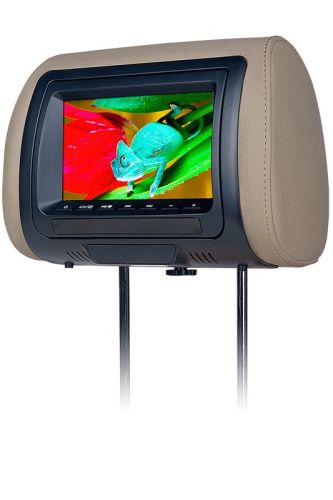 aspect ratio LED backlit panels for long life and exceptional picture quality as well as high efficiency and very little heat build-up. Each screen has a resolution of 336,960 pixels with a resolution of 480 x 234, and provide very clear and sharp picture quality. Easy to use on screen menus provide adjustments for color depth as well as brightness and contrast for precise settings. Control buttons on each unit just below the screen allow easy selection of regularly used functions, or you can sit back and use the full function wireless remote control.
To simplify installation, the universal design is compatible with most vehicles thanks to a clever post-width adjustment feature that provides mounting widths from 4 to 7 inches, and two different diameter post sleeves. An internal tilt mechanism allows adjustability for optimal viewing angles. Stereo speakers are built in or you can connect personal headphones to a 3.5mm jack conveniently located on the front panel, or listen via wireless headphones thanks to the thoughtfully included two-channel IR transmitter. If you'd prefer to play the audio over the vehicle's stereo system, there are dedicated RCA outputs or you can use the convenient dual channel FM transmitter which is built-in.
The CLD-700 player also is equipped with a mini-USB port as well as an SD/MMC card slot for connectivity to music, images and video files. Both units come with three interchangeable leather-like covers in Black, Grey, or Tan to better match your interior color. The covers take only a couple of minutes to change, and fit very well. All wiring and required connections are included, along with an operator's manual covering the features and operation of both units.
Both the Concept CLD-700 and CLS-700 come with a one year warranty, and Concept suggests professional installation for optimal reliability and performance.