Written by PAS Staff
Page 1 of 9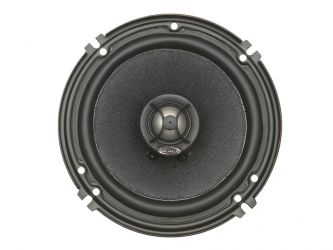 Realm
LS6c
The Realm LS6c is an audiophile grade 6.75-inch component set speaker. Designed for smooth, balanced output and capable of handling high-powered amplifiers, Realm components offer a new choice of high-end speakers for a new level of performance.  Offering the highest level of performance, Realm component loudspeakers are designed to reproduce the sound spectrum that fits an audiophile's listening needs. Realm reference grade asymmetrical crossover network delivers the accuracy and clarity expected from world-class audiophile systems. Known for high-strength and light weight, Realm loudspeakers utilize a Nomex composite cone.
www.realm-audio.com
---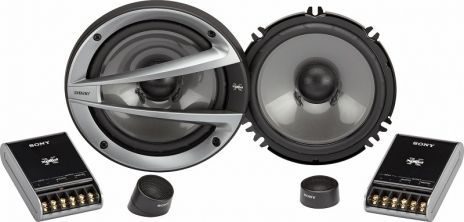 Sony Xplod
XS-GTX1621S


The Sony® XS-GTX1621S component speakers use premium components, offer great power handling and will produce clear, crisp, and memorable audio experiences.
USA - www.sony.com/xplod
CAN - www.sonystyle.ca/xplod
---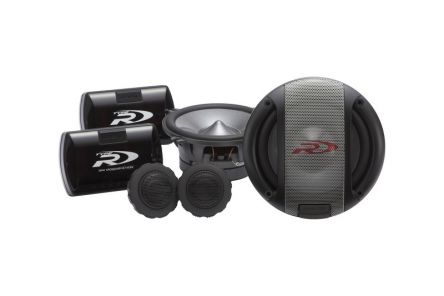 Alpine
SPR-13S Type-R Component 2-way Speaker
Alpine's 5.25-inch SPR-13S component speaker offers loud, high-performance Alpine sound with superior linearity, efficiency, clarity and bass response. Features include a reduced woofer magnet depth for easier installation, upgraded metal mesh grill design and swivel-mounted 25mm ring tweeter. It comes with an external crossover network design that has a six-level tweeter adjustment, which allows for precise tuning, while a hidden screw terminal gives a sleek appearance. CEA-2031 speaker ratings: 100W maximum RMS, 300W peak power handling, nominal impedance 3.6 ohm.
USA - www.alpine-usa.com
CAN -
www.alpine-canada.com
---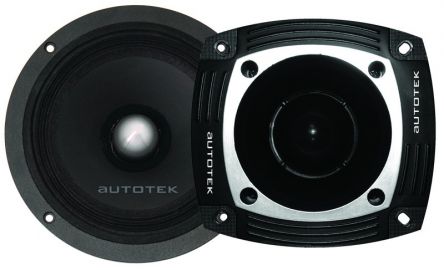 Autotek SIREN
Having trouble hearing the music over your bass? Then you need the new Autotek SIREN series full range speakers. Available in 2", 6.5", and 8" models, you are guaranteed to hear every lyric, bass drum and symbol loud and clear! The SIREN series features a 1.5" voice coil, rugged stamped steel basket, treated pressed paper cone, cloth "W" surround, polished aluminum phase plug and poly cotton spider. The AT46-8 (Tweeter) handles 100wrms with 108dB output 1W/1M. The ATS6.5-4 (6.5") handles 100wrms/200watts maxx and is capable of reproducing frequencies from 100Hz-13,000Hz. The ATS8 (8") handles 150wrms/300watts maxx and is capable of reproducing frequencies from 100Hz-10,000Hz.
Read on for More Products