Written by PAS Staff
Page 3 of 9
---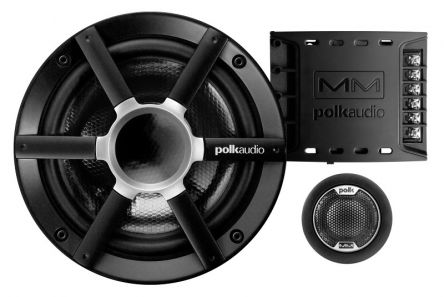 Polk Audio
MM6501

Coaxial
Whether you're into muscle cars or import tuning, whether you're a wakeboarder or skier, or just want the pride and enjoyment that comes with truly incredible sound, you'll find no better expression of action and performance than Polk Audio's db and MM 6-1/2-inch Component Systems. These systems give you the ability to create incredible sound despite the limits of a car's acoustic environment. And don't worry about space or fit. You can choose a 5-1/4 inch or 6-1/2 inch system, Either one will add the extra adrenaline and the great style you tuners crave, and all at a surprisingly affordable price.
---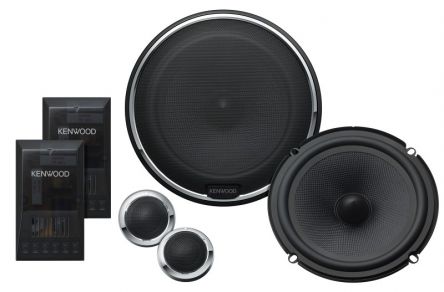 Kenwood
KFC-X1730P

Speakers
The KFC-X1730P 6-1/2" component speaker delivers rich high-, mid-, and low frequencies with minimal distortion.  To achieve such dynamic performance materials like glass fiber and heat resistant Nomex® was selected for the speaker cone.  The dome tweeter utilizes silk to product pure and wide dispersion of high frequencies.  A newly designed magnetic circuit using less steel, results in less distortion than conventional circuits.  Rounding out this fantastic sounding component speaker package is a slim-design high quality crossover network.
USA - www.kenwoodusa.com
CAN - www.kenwood.ca
Read on for More Products
---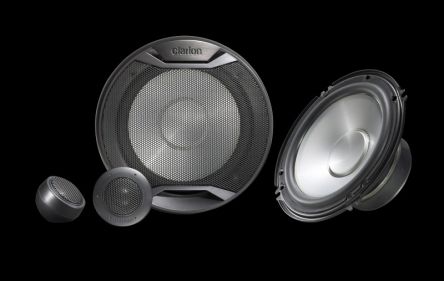 Clarion 


SRQ1621S

Speakers
Clarion's top-of-the line SRQ1621S handles 280Watts of max music power in a 6½" 2-way component package with two-way mounting tweeter (variable angle/surface mount).  The SRQ1621S features 6-1/2" titanium metallized MIPP woofer cone, rubber surrounds, strontium ferrite magnet and rear vented pole piece with a stamped steel frame.  The SRQ1621 is a perfect solution for your acoustic environment and offer the flexibility for a surface or flush mount application.  Clarion SRQ1621S is an affordable choice with no sacrifice on quality or sound.
---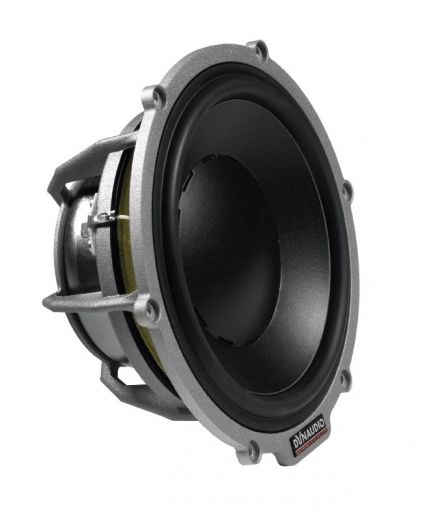 Dynaudio
Esotar² E430
The Dynaudio Esotar² automotive loudspeaker series represent the highest level of automotive music reproduction – not just for Danish high-end loudspeaker specialist Dynaudio but for the entire arena of mobile audio. The compact Dynaudio Esotar² 430 opens up the possibilities for system installations, and is a perfect complement to the performance benchmarks set by the Esotar² loudspeaker separates. The Dynaudio Esotar² 430 midrange features a geometrically optimized 3.5" diameter MSP (magnesium silicate polymer) cone, a proprietary material providing the ideal combination of stiffness, low weight and excellent inner damping.
Read on for More Products