Written by PAS Staff
Page 4 of 9
---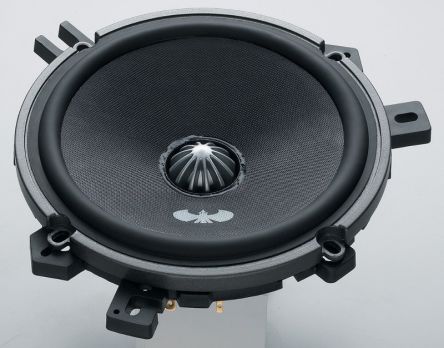 JVC
Arsenal Series CS-ARS650
The 6.5" 2-way CS-ARS650 component speaker features a slim design to allow installation in a wider range of vehicles. The glass fiber cone designed with hemp fiber, provides a smooth transition between frequencies and provides smooth, natural tonal quality. Included blue illuminated 2-way crossovers provide tweeter level adjustments 0 dB/-3dB/-6dB. The CS-ARS650 components come with a universal mounting plate and handle up to 240 Watts Max. Power (80 Watts RMS).
USA - www.mobile.jvc.com
CAN - www.jvc.ca
---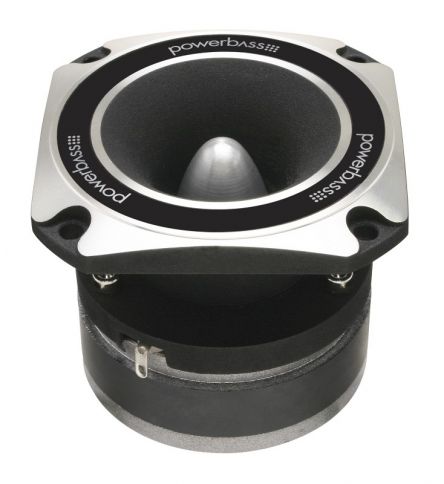 PowerBass
AutoSound L-3H Tweeter
For those who like it loud PowerBass has developed a compression horn tweeter that can belt out a whopping 105dB at 1-watt/1-meter!  Power handling is rated at 100 watts RMS into 4-ohms (200 watts peak) thanks to the liquid cooled voice coil.
www.powerbassusa.com
---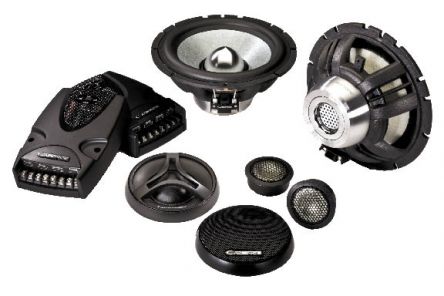 Cadence
CVL3-WK Series

Cadence CVL Series speakers were conceived as an alternative to overpriced and underperforming speaker systems. The CVL3-WK three-way component set delivers unparallel sound quality, performance and power handling in a package that rivals speakers costing up to three times more. The CVL speakers offer natural sound in reproducing instruments, vocals and sound effects for your movies. CVL components utilize state of the art cone material made of a structural foam core attached to a Carbon/Kevlar fiber composite glass layer to achieve the perfect combination of rigidity and incredible lightness.
---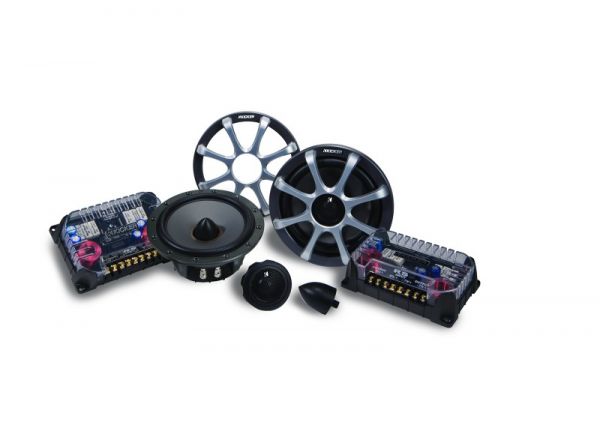 Kicker
RS-Series
The RS65.2 (featuring a 6.5-inch midrange woofer) and RS60.2 (a true 6-inch midrange that comes with an adapter to fit the 5.25-inch location in Ford or Chrysler vehicles) let their primary sound flow through speakers that use a polyimide former and copper-clad aluminum wire to lessen hot motor temperatures and increase power handling. Cast-aluminum baskets with nickel-plated, spring-loaded terminals are standards.Each system's one-inch tweeter pair with advanced DuPont Tetoron elliptical domes can be installed in a flush, angled, surface, or coaxial mount, the latter allowing the installer to remove aluminum phase plugs from the midrange speakers' centers and screw in special adapters and tweeters. RS-Series tweeters exude a wide dispersion pattern for great detail in high frequencies.
USA - www.kicker.com
CAN - www.gemsen.com
Read on for More Products