Written by PAS Staff
Page 7 of 9
---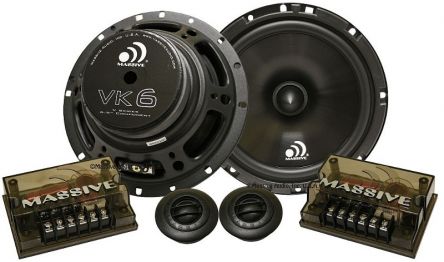 Massive Audio
VX & VK Speakers
Massive High Performance Audio is pleased to announce the shipping of the new value packed VX coaxial speakers and the high performance VK component system.  The VX series coaxial speakers are designed to be easily be installed in most modern vehicles starting with the VX 5", VX 6", VX 68 (5"x7") and the HOT 3 way VX 69. The PC65.2C features a high quality Poly Injection Cone, with Butyl Rubber Surround housed in a custom tooled Diecast Aluminum Frame. A High Temperature 1 ½" Aluminum 4 Ohm Voice Coil withstands an amazing 500 watts maximum and 250 watts RMS continuous. The 1" Dome Tweeter gives you crisp clear highs. Overall Frequency Response is 65Hz to 22kHz with a 94dB SPL at 1 Watt/1 Meter. The separate crossovers give you the perfect frequency separation.
www.bossaudio.com
---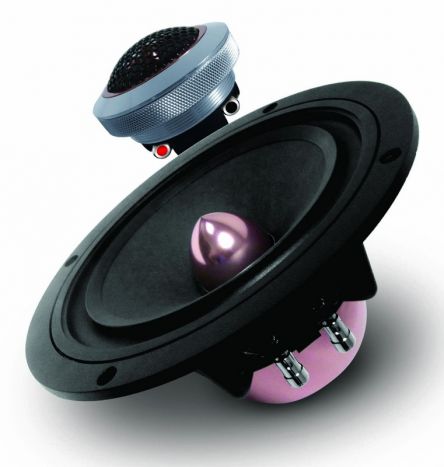 Hybrid Audio
Legatia L61-2 Special Edition
The Legatia L61-2 Special Edition component set is a new super high-end product from Hybrid Audio Technologies.  For those that want the very best, and will settle for nothing less than a product from the manufacturer that has won more IASCA North American Championships in the past four years than all other front-stage speaker manufacturers combined, the Special Edition Series answers the call.  The SE series includes a 3" midrange, a 4" midrange, a 7" midbass, and a 9" midbass, and can be combined with an assortment of tweeter options from the company, including the newly-released Legatia L1 Pro R2 (ring radiator) tweeter, the worlds finest ring radiator tweeter, as shown.
---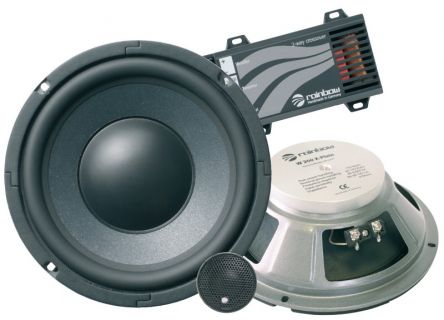 Rainbow Audio
SLX 220.20 X-PLAIN
Do you enjoy absolutely balanced music? The Rainbow SLX component systems are right for you. Our SLX component system produces an astoundingly powerful sound inside the car. The new silk tweeter connected via the external 2 x 12 dB crossover, provides highly defined resolution and a remarkable feeling of space and depth, while the 8in (Also available in 6.5")shallow mount woofers/midranges (Designed to fit in the original manufacturer's locations) produce a rich, full bass sound in the vehicle.
---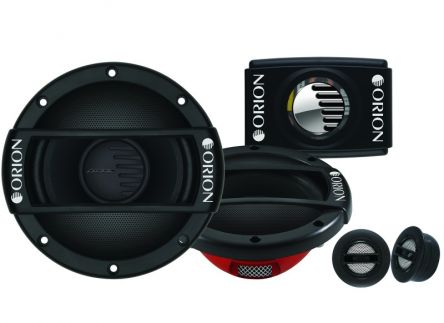 ORION
HCCA62 6.5-Inch 2-Way Component Speaker
Shallow Mounting Depth
Custom Crossover with 12dB High-Pass, 6dB Low-Pass
Tweeter Level Adjustments
Multi-Stage Tweeter Protection
Mid/Mid-Bass Zobel Circuit
Customer Tweeter Mounting Kits Including Swivel
Soft Dome Silk Tweeter
Installation templates, wire, & screw kits for installation are included
Read on for More Products