Written by PAS STAFF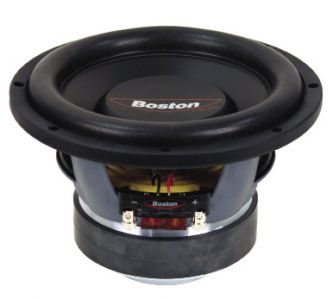 Boston Acoustics G3

Subwoofers

Designed to excel in a variety of applications, Boston Acoustics' G3 subwoofers feature great sensitivity that allows them to play loud and deep even with moderate power amplifiers. The G3 subs utilize Boston's patented RadialVent cooling, SureSet fuse protection, and robust 2.5- inch voice coils to offer exceptional power handling and reliability compared to conventional designs. Extremely versatile, G3 subs work well in small sealed or ported enclosures, even in infinite baffle applications to deliver great sound quality and output. Providing the reliability of SPS (Soft Part System) at an unprecedented price point, the G3 subs offer the superior performance and flexibility that have made Boston famous! Boston Acoustics can be found on the web at www.bostonacoustics.com or www.bostonacoustics.ca.
---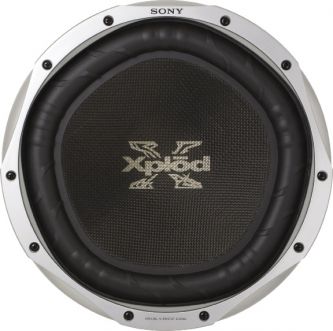 Sony XS-LD126P5

Sony's powerful XS-LD126P5 dual voice coil subwoofer is the ideal complement to any high performance amplifier. Featuring a sleek new design, it provides total flexibility at an affordable price. The XS-LD126P5 has dual 4-Ohm voice coils and a peak power rating of 1,500 Watts (400 Watts RMS). The low mass DVC design allows it to reproduce solid, deep and powerful bass, from even the tightest spaces. Additionally, the sub features a rigid new P5 design and gold plated 5-way binding posts. For those who seek performance without sacrificing style, the composite woven cone is built with mica-reinforced glass fiber and has the Xplod logo laser etched into the center. For more information, visit
www.sony.com/xplod or www.sonystyle.ca/xplod.
---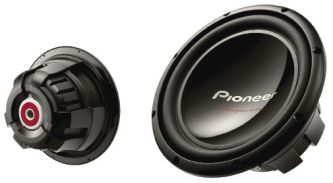 Pioneer Champion

Subwoofers
Pioneer's new Champion series TS-W309S4 12-inch

subwoofer

delivers bass wi

th

extreme precision and clarity. Wi

th

its large seamless IMPP composite cone that is 14 percent larger in surface area than the previous generation, this

subwoofer

delivers higher sound pressure levels wi

th

less distortion. The

subwoofer

also features a Dual-layer Elastic Polymer Surround, a four-layer copper voice coil wi

th

an aluminum former, higher power handling and increased reliability. The Champion series

subwoofers

are also available in 10-inch and in dual 4-Ohm voice coil versions. For more information on the TS-W309S4

subwoofer

, check out
www.pioneerlectronics.com
or
www.

pioneerelectronics

.ca
.
---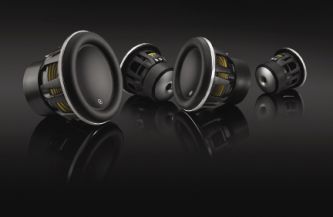 JL Audio W7 Anniversary Edition

Subwoofers
To celebrate the

subwoofer

that changed it all, JL Audio has introduced the "Anniversary Edition W7" models to replace all of the original W7s. Changes are cosmetic-only and consist of a distinctive Satin-Black Basket, a "W7 Anniversary Edition" badge on the cone, a brighter outer trim ring, as well as new labels and packaging. The legendary sound and overall performance of the W7

subwoofers

remains unchanged. To kick off the 10

th

Anniversary of the W7, JL Audio is also offering a limited, numbered edition of W7AE-LP

subwoofers

. Each one is hand-signed and hand-numbered by the man who started it all, JL Audio's founder, CEO and Chief Engineer Lucio

Proni

. More information can be found at
www.jlaudio.com
or
www.

gemsen

.com
in Canada.
---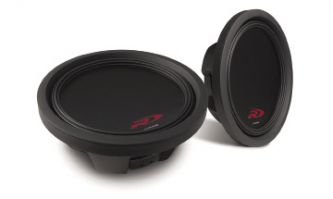 Alpine SWR-T12 Thin

Subwoofer

Alpine's SWR-T12 12-inch thin subwoofer is only 3.5 inches deep, yet can handle the same power and provide the same output as traditional subwoofers. Using Alpine's patent pending Pass-Through Gap Geometry, the Thermoplastic Elastomer Segmented Spider passes completely through the motor structure, giving the cone and voice coil assembly the physical clearance needed to achieve over 50mm of peak-to-peak excursion. The SWR-T12 can be housed in an enclosure as small as 0.5 cubic feet, therefore creating various installation possibilities beyond the trunk (ex: in a custom door panel, under the glove box, under a seat). Full details are available at www.alpine-usa.com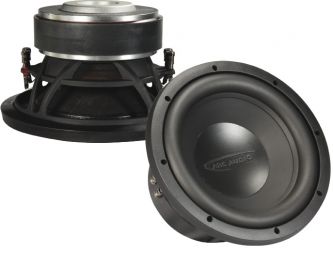 Arc Audio Black 10

The new Black 10 from Arc Audio is designed for audiophiles with a penchant for low frequency extension, stunning dynamics and realistic output levels. The Black 10 is based around a heavy duty low-resonance aluminum basket with a CNC machined top plate for the highest tolerances. The T-yoke was also CNCed and features an integrated pole vent. The low mass cone is a combination of polypropylene, pulp paper and bamboo for maximum rigidity and damping without excessive mass. A high-roll NPR rubber surround is bonded to the steep-angle cone that is optimized for high-excursion stability. It is available in dual 2-Ohm or dual 4-Ohm configurations and is rated for 400Wrms and 1000Wmax. For more information visit www.arcaudio.com or www.sound-solution.net in Canada.
---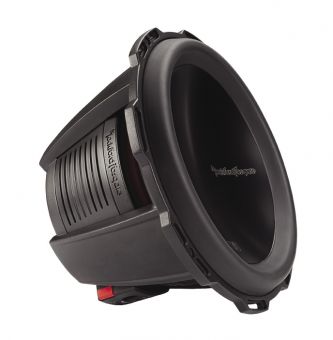 Rockford

Fosgate

Power T0

Subwoofers
Rockford Fosgate's new line of Power T0

subwoofers

feature 10", 12" and 15" sizes and are available in bo

th

Dual 2-Ohm and Dual 4-Ohm models. The T0

subwoofers

live up to their Power series heritage in every way wi

th

dual spiders, aluminum cones and high-excursion rubber surrounds. The T0 series fits between the Punch P3 series and Power T1 series, resulting in premium bass quality for every genre of music. The new Power series T0

subwoofers

include grilles and are available in dual 2- or 4-Ohm configurations. Visit www.
rockfordfosgate

.com
for specifications and application information.
---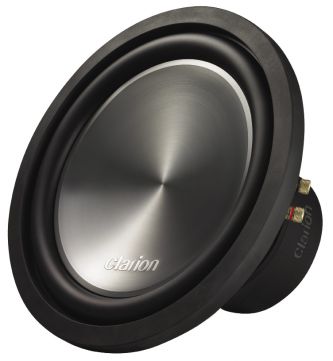 Clarion WQ3010D

Subwoofer

The 12-inch WQ3010D subwoofer was designed to provide music enthusiasts with a cost effective solution that performs like subs costing more than twice as much. Dynamics and low frequency extension combined with clean cosmetics make the WQ3010D a perfect solution. Spider Exhaust Technology venting ensures linear performance and enhanced power handling. A glass fiber and paper cone provides a solid anti-resonant foundation while an aluminized parabolic dust cap and rubber mounting gasket make it look good. Power handling is rated at 500Wrms and 1500Wmax and the driver features dual 4-Ohm voice coils. Clarion also offers a 10-inch version called the WQ2510D.The Clarion website can be found at www.clarion.com.
---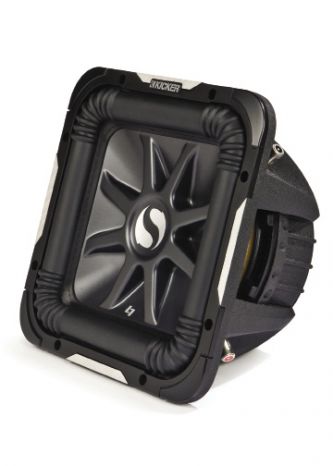 KICKER Solo-

Baric

L7

Subwoofer
KICKER Solo-

Baric

L7

Subwoofer

technology is the world's first patented square

subwoofer

, supplying the extra decibels needed for deep, musical bass in a car audio system. Deemed KICKER's best, its cutting-edge, square-sub design means more cone area, more air displacement and more decibels than a conventional round woofer. The L7 revolves around the injection-molded

SoloKon

cone wi

th

360-degree back bracing, adding targeted streng

th

for reliable performance. The solid pole piece offers superb heat dissipation for high power handling, while the distinctive cast-aluminum basket provides
a strong motor foundation. Check out Kicker on the web at
www.kicker.com
or visit
www.

gemsen

.com
in Canada.
---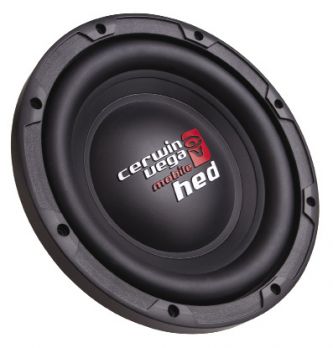 Cerwin

Vega Mobile HED

Subwoofers
Cerwin

Vega Mobile's newly designed entry-level series of HED (High Energy Design)

subwoofers

continue the goal of providing exceptional value and performance without sacrificing the high-performance characteristics that the Vega Nation has been accustomed to. Utilizing an aluminum voice coil former wi

th

a 4-layer copper winding, woven tinsel leads, and spring-loaded nickel-plated terminals, the new HED

subwoofers

will continue the CV tradition of "disturbing the peace". HED

subwoofers

will be available in 10- and 12-inch models handling 300 Watts of peak power. You will also find the new HED

subwoofers

offered in a special factory-tuned custom slot-ported loaded enclosure and in a complete HED Bass Kit package as well! Check out
www.cerwinvegamobile.com
for all the specs.
---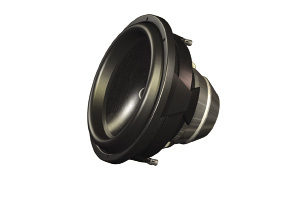 Audiomobile

Next Gen "MASS" HD

Subwoofers

Audiomobile introduces the new "neo motor" MASS (Magnetic Apex Symmetrical Stasis) HD 6512. This unique subwoofer series features one of the longest excursion, lowest distortion designs on the market. It has a one-way linear Xmax of 32 mm, yet features a mounting depth under 7" deep,. This makes it slightly shallower than most subs, yet it is capable of over twice the air displacement with dramatically reduced distortion. Additional features include a new, 3.2" Aluminum flat-wire voice coil, a titanium former and a laser-etched ceramic-alloy cone. The MASS HD 6512 is rated to handle 2,000 Watt dynamic peaks. For more information visit www.audiomobile.net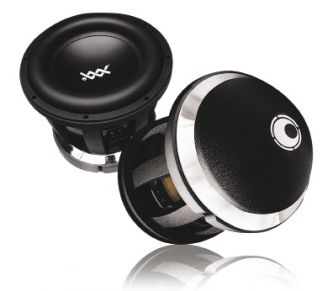 RE Audio XXX18

RE Audio listened to the public as to what they wanted in the XXX woofers. Let's just say, it's going to be more Ground Pounder than SQ! 2,000 Watts rms / 4,000 watt peak, with 54mm one way linear excursion will ensure you hit the lowest of the lows. With the Free Air Resonance (Fs) of 15.60 Hz you could talk to whales! They changed from a 3.5-inch tall split winding to a 3.5-inch tall 8-layer coil. To deliver the power to the coils more efficiently, the strand count of the tinsel leads has doubled! The new design is 3 dB more efficient than previous designs. The second biggest request was for voice coil options, so for the first time the XXX is now available in D2 and D4 configurations. It's also available in 12-, 15- and 18-inch versions. Hit up www.reaudio.com for more details.
---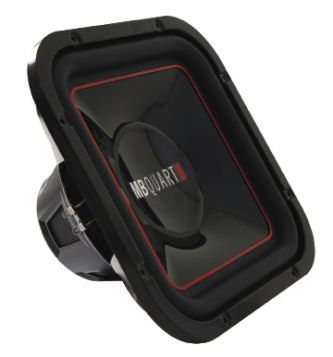 MB Quart ONX304SQ
The new ONYX

subwoofers

have been elegantly designed for a simple, yet upper class feel. The square design moves more air than a conventional round

subwoofer

- giving you more great-sounding bass. They features a gloss piano black polypropylene cone, NBR rubber surround and black semi-gloss trim ring. What makes the ONYX

subwoofers

really stand out is the optional Illumination of the MB Quart logo on the

dustcap

using bright white LED back-lighting. The rugged stamped steel basket is dressed up wi

th

black high-gloss paint, which is set off perfectly next to a vibrant red progressive

nomex

spider. The high energy magnet is protected by an anti-resonant ABS motor cap. Also available are the ONX304, ONX302 and ONX254. For more information visit www.
mbquart

.com
---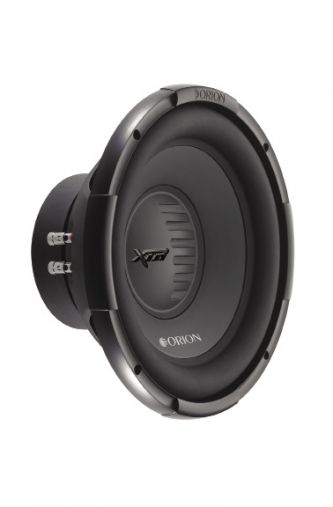 ORION XTR124 12-inch

Subwoofer
Orion XTR

subwoofers

are back on the streets, and they're ready to pound their mid-priced competition into the ground. Head-to-head, this is not a fight — it's a massacre! XTR

Subwoofers

feature dual 2-Ohm or 4-Ohm copper wound voice coils on an aluminum former, a custom trim ring, tinsel leads stitched and looped across the spider and a dual cooling system. The XTR124 is rated at 500 Watts peak and 250 Watts RMS. For more information please visit
www.orioncaraudio.com
---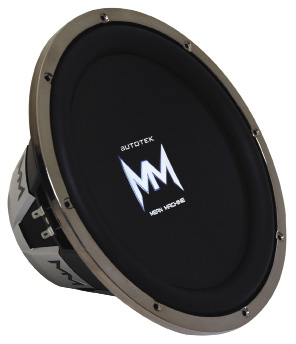 Autotek

Mean Machine

Subwoofer

The Autotek Mean Machine subwoofer is available in a 12-inch round design featuring a 2.5" dual 4-Ohm high temp voice coil with power handling of 500Wrms and 1000Watts max. Woven tinsel leads and a high energy motor structure help produce some serious bass. With performance in check, Autotek turned their focus to enhanced cosmetics. The M12D4 features an embossed and illuminated logo on a polypropylene dust cap. A double-rolled stamped steel frame and is trimmed with a black chrome-plated gasket. For more information visit www.maxxsonics.com or call 866-636-6299.
---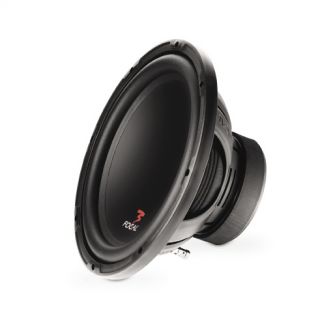 Focal Performance Line

The new Performance line from Focal features their traditional sound quality cross bred with excellent value. Based around a custom stamped steel chassis, Performance Line subwoofers feature a parabolic polypropylene cone mated to a rubber surround. A linear spider ensure good power handling, as does a vented pole piece and venting under the spider mounting plateau. You have your choice of 10- or 12-inch models and both have a power rating of 250Wrms. They can be used in sealed or vented enclosures. For more information, please visit www.focal-america.com or www.b-belectronics.com in Canada.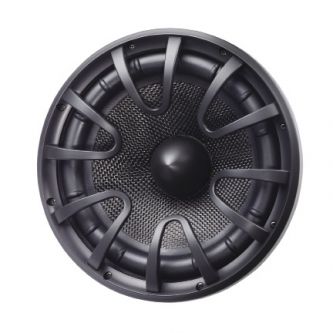 ENERGY ENC102 SUBWOOFER

Building on the quality and success of Energy's famous home audio speakers, their new line of premium car audio speakers offer top-tier features and Energy-specific technology. The ENC102 10" subwoofer defines your low end in a way that expands your musical experience without drowning out the rest of your music. A patented Ribbed Elliptical Surround allows for increased cone excursion for more output and extended response. The Kevlar-Reinforced, Turbine-Tip dust cap reduces cone flex to minimize distortion. A woven glass fiber cone makes for strong, lightweight material reacts quickly to meet the demands of today's music. The ENC102 is designed with a single 4-Ohm voice coil and is rated for 200Wrms and 600Wmax. For more information please visit www.gentec-intl.com.
---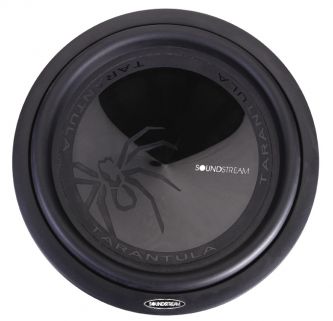 Soundstream

Tarantula T6

The new T6 subwoofers are the next generation in the Tarantula series. As times change, people change and so does their musical tastes. Enthusiasts today want loads of gut wrenching low bass. Both the 12- and 15-inch T6 have resonant frequencies 5Hz lower than the T5 models they replace. And you thought the T5s played low!? To accommodate the massive amount of air movement, the excursion capabilities have been increased 43% on both models! But it is not just a performance upgrade, they are also way cooler to look at. The transparent smoke cone can be backlit for custom installations. The unique spoked subcone is cool to look at too. For more information please visit www.soundstream.com.
---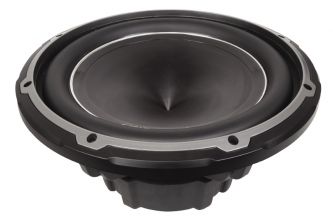 Lightning Audio

Subwoofers
Lightning Audio

subwoofers

are extremely durable and deliver heart-pounding bass. Available in bo

th

Single Voice Coil and Dual Voice Coil configurations, they feature unique "Vortex Cone" designs and are optimized for bo

th

sealed and vented enclosures. Single Voice Coil models feature stamped baskets, and Dual Voice Coil models feature die-cast baskets. They are available in 10- and 12-inch sizes. Visit
www.lightningaudio.com
for information on these and more Lighting Audio products.
---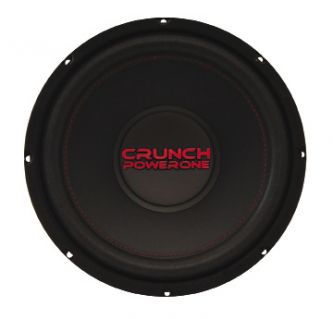 Crunch P1-12D4
This entry level

subwoofer

is ideal for those looking for extreme power without an extreme budget. The use of an ultra-rigid pressed pulp cone wi

th

high-excursion surround aids super low frequency response, durability and above all, great sound. Wi

th

great features it offers high value, accurate bass reproduction and the quality expected from Crunch. They feature dual 4-Ohm voice coils, high energy magnet wi

th

ABS motor cap, ultra-rigid stamp steel basket, multilayer, high-temp voice coil cooling, stitched and glued bond for surround to cone. It is rated at 350

Wrms

and 700

Wmax

. For more information visit
www.crunchusa.net
.
---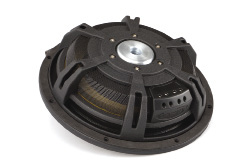 Realm LFT12-D4F Flat

Subwoofer
Scosche

Industries' REALM brand dedicated to high-end components introduces its flat low frequency transducer, the LFT12-D4F. This flat

subwoofer

is designed to provide maximum low bass extension when conventional woofers can't fit into an application. REALM low frequency transducers are optimized for modest sized enclosures without sacrificing low extension. The LFT12-D4F has a mounting dep

th

of only 2.87-inch and handles 600 Watts max and 300 Watts

rms

power through dual 4-ohm voice coils. For more information check out
www.realm-audio.com
.
---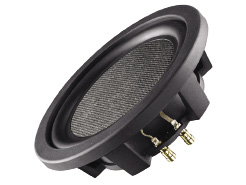 Helix Esprit

Subwoofers
Designed in Germany, the Esprit

subwoofers

take bo

th

sound performance and install application into consideration. The low-profile flat piston driver is comprised of a rigid and lightweight fiberglass sealed honeycomb membrane housed in a tall profile rubber surround to provide accurate and musical bass reproduction. Esprit

subwoofers

are available in 8, 10 and 12-inch versions, all wi

th

dual voice coil designs. For details please visit
www.helixhifi.com
.
---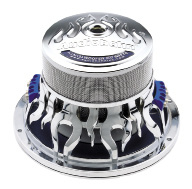 Audiobahn

Sound Q Woofers

Car audio enthusiasts and music admirers who have an appetite for ultimate in sound quality should check out Audiobahn Sound Q Subwoofers. Available in a 12-inch and 10-inch sizes, Sound Q Woofers have been revamped with spun aluminum cone, huge 1.75-inch EPDM rubber surround, multi-connect lug lock terminals and a new cast basket featuring Audiobahn's signature flame design. A perfect combination of compelling looks to match its gripping sound! The Sound Q woofer is a dual 6-ohm woofer with a power rating of 800Wrms for the ALUM10J 10-inch and 1000Wrms for the ALUM12J 12-inch. For more information, please visit www.audiobahn.com.

Polk Audio

DXi

Subwoofers
DXi

subs can turn any ride, any journey, on land or water, into a power trip of realistic sound and exhilarating energy, and do it all reliably. That' because

DXi

component

subwoofers

are subjected to accelerated weathering testing to ensure they can hold up to what some pretty nasty marine and automotive environments dish out.

DXi

subs' high efficiency design means less amplifier power is needed for more audio output. And that means better sound and more volume while using less power.

DXi

subwoofers

will blow you and your friends away, whether they're driven by aftermarket or factory installed electronics. Visit the Polk Audio website at
www.polkaudio.com
for more information.
---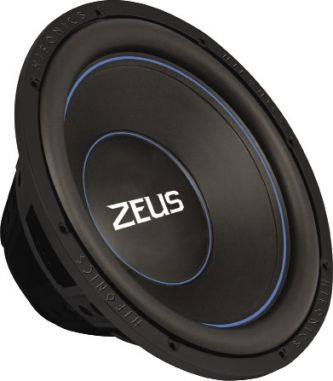 Hifonics

Zeus

Subwoofers
Zeus subs feature great looking cosmetics wi

th

a one-piece cone and dust cap for accurate bass reproduction through a wide range of frequencies and impressive power handling capabilities. The traditional spider design was challenged, and through extensive testing,

Hifonics

engineers separated the two spiders and determined the ideal distance and position to produce maximum excursion outward and inward while maintaining optimal control. Zeus

subwoofers

feature dual 4-Ohm multi-layer voice coils, 500 Watts RMS / 1000 Watts max power handling, a high excursion rubber surround, polypropylene cone,

Nomex

spider, woven tinsel leads, embossed PP dust cap and an ABS magnet cap. For more information visit
www.hifonics.com
or call 866-636-6299.
---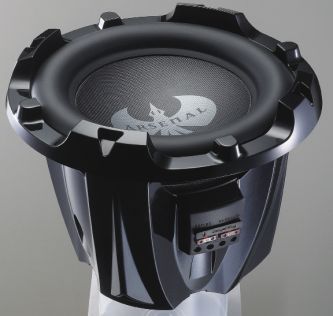 JVC Arsenal 7000 & 8000 Series

Subwoofers
Using

eco

-friendly hemp fiber in JVC's 7000 and 8000 series

subwoofers

helps reduce unwanted mid and high frequencies – like a natural low-pass filter. Simultaneously, internal loss is reduced within the speaker diaphragm for high-fidelity sound. Wi

th

a high-gloss finish, T3 chassis, Rapid Impedance Selector and Multi-Mount Smart Trim Ring, these ARSENAL

subwoofers

are amongst the best looking, and most versatile available. All are available in 10-, 12- and 15-inch sizes in bo

th

dual 2-Ohm and dual 4-Ohm voice-coils configurations. Details can be found at
mobile.jvc.com
or
www.

jvc

.ca
in Canada.
---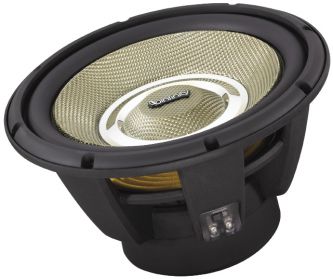 Infinity Kappa 120.9W
Looking for a more moving audio experience? Take Infinity car audio for a ride. Innovative materials and breakthrough engineering have always put Infinity products out in front of the competition. So expect extreme output from Kappa subs, but be prepared for accuracy and detail that may simply blow you away. Infinity's revolutionary new Kappa Series

subwoofers

deliver true low-distortion high-performance wi

th

one incredible feature, Infinity's Selectable Smart Impedance (SSI) design. Visit
www.infinitysystems.com
for more information.
---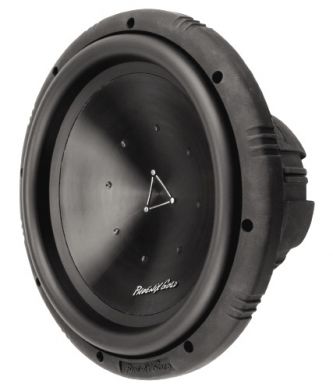 Phoenix Gold Ti2

Subwoofers

Phoenix Gold's Ti2 subwoofers feature a long-throw motor structure that is perfect for the sound quality guru or bass head that wants to be heard from blocks away. With a long-throw spider suspension and high-roll butyl rubber surround combined with a CAE/CAD optimized design, the Ti2 subwoofers can really move some air. Their powder coated cast basket and one-piece aluminum dust cap ensure they will look good while doing it. And, oh yeah, they handle a ton of power too – 600Wrms and 1200W Max power. Available in 10- and 12-inch sizes in dual-2 and dual-4 Ohm configurations, there is a Ti2 subwoofer to meet your needs. Visit www.phoenixgold.com or www.gentec-intl.com.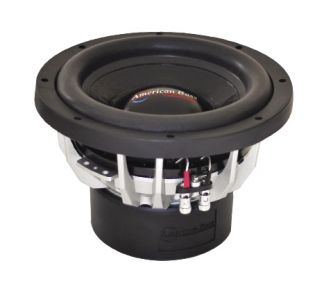 American Bass TNT

Subwoofers
The new TNT line of

subwoofers

from American Bass includes 10-, 12- and 15-inch models configured wi

th

dual 4-Ohm voice coils. The 10- and 12-inch models have 120oz magnets while the 15-inch monster sports a160oz monster. All boasts a rigid cast aluminum frame wi

th

a silver powder-coated finish. The moving assembly is based around a non-pressed paper cone and high-density foam surround. The suspension has been optimized for high excursion capabilities. Power handling is 600W for the 10 and 12, and 1000W for the 15. For more information visit
www.americanbassusa.com
.
---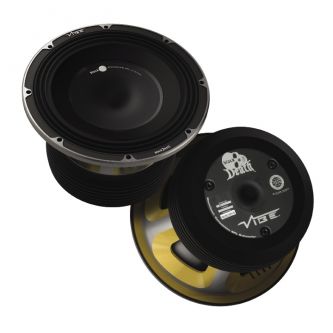 VIBE

BlackDeath

Bubonic
VIBE products are known around the world for producing immense heavyweight bass and now they have raised the bar higher than ever wi

th

the

BlackDeath

Bubonic. This Quad 0.75-Ohm voice coil

subwoofer

features triple-stacked 540oz high intensity ferrite ring magnets. It is capable of immense power handling, wi

th

an RMS power rating of 6,500 Watts and a peak power of 20,000 Watts - this is beyond deadly, it's Bubonic! Designed without compromise and engineered to extreme specifications, the

BlackDeath

Bubonic

Subwoofer

has no right to exist, and that is why VIBE created it! To start the plague, visit
www.vibecaraudio.com
.
---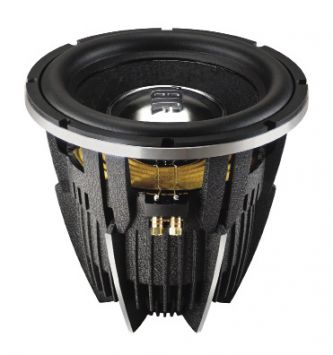 JBL W12GTi MKII
For more than 60 years, JBL has been delivering products embodying the technology developed in the professional arena – equipping leading recording studios and movie theaters, as well as live-music reinforcement in venues ranging from dance clubs to Woodstock. We continue to transform this expertise into products that provide the impact and excitement of a live performance. Just as every performance automobile manufacturer has a racing division to test cutting-edge technology and engineering capabilities, the

GTi

Series pushes the limits of JBL engineering and technology. The W12

GTi

MKII Differential Drive®* Design

GTi

subwoofer

is the result of extensive engineering wi

th

the goal of delivering the best subs money can buy. If you are looking for the absolutely best in low frequency reproduction, then look no further. For complete specifications, please visit
www.jbl.com
---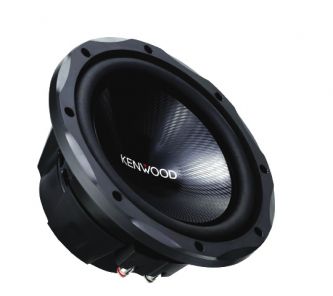 Kenwood

Performance Series

Subwoofers
Kenwood

Performance Series

subwoofers

strike a perfect balance between value and performance. The 12" KFC-W3013PS delivers improved heat ventilation, shallower mounting dep

th

and longer cone excursion over last year's model. Power handling is rated at 400 Watts (RMS), wi

th

a maximum peak power rating of 1,200 Watts. The KFC-W3013PS features a dual ventilation system that allows heat to escape from the voice coil even in extremely shallow mounting applications where the pole piece vent may be obstructed by the enclosure. A heavy-duty rubber surround extends the life of the woofer even under continuous high-power operation, while a new diamond-array cone design resists cone flex and provides better bass performance. Visit
www.kenwoodusa.com
or
www.

kenwood

.ca
for more information.
---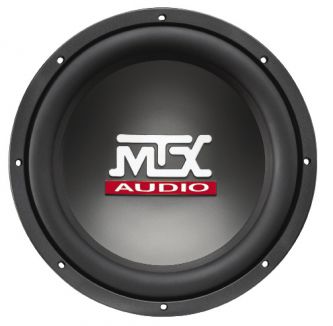 MTX Road Thunder

Subwoofers

MTX Road Thunder subwoofers are the newest generation of Thunder. RT subwoofers feature a 2", 8-layer aluminum voice coil allowing them to easily handle their 250W RMS rating and more. They utilize proven MTX technologies like a high-roll rubber surround which increases the sub's surface area and displacement as well as Spider Plateau Venting, which mechanically focusses cool air at the voice coil for greater reliability. Road Thunder subwoofers are designed to operate perfectly with the new Road Thunder amplifiers from MTX for the best in bass performance. RT subs are also available in 15", 10" and 8" sizes. For more details, hit up www.mtxaudio.com or www.mitekcanada.com in Canada.
---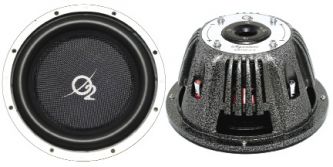 Oxygen Audio Signature Air12S

As part of the Ozone Signature line, the Air 12S subwoofer features a massive powder-coated cast chassis that is extremely rigid, while offering excellent ventilation for increased thermal power handling. Spring-loaded terminals provide a reliable and efficient connection to the pair of 2-Ohm voice coils. Up front a woven glass-fiber cone is bonded to a large rubber surround. A 2.5-inch voice coil and extended pole piece provide linear excursion. The Air12S is rated at 1,000Wrms and 2,000Wmax and is available in a 10-inch version called the Air10S. For more information, please visit www.o2audio.com.
---

PowerBass

Thin Woofers

PowerBass Thin Woofers are only 3.25" deep but don't let its lean size fool you, these woofers are big on bass. We gave our engineers the difficult task of building a thin woofer that was up to the PowerBass reputation of great performance and exceptional value. Starting with our proprietary polycarbonate/glass fiber composite frame, we built a basket that is stronger then steel and lighter then cast aluminum. Our unique one piece cone is more durable then paper, this injected molded cone is able to withstand the abuse that comes from delivering deep bass in a small enclosure. Available in 10- and 12-inch sizes, they are rated for 300Wrms and 600Wmax and with either single or dual voice coils. For more information please visit www.powerbassusa.com.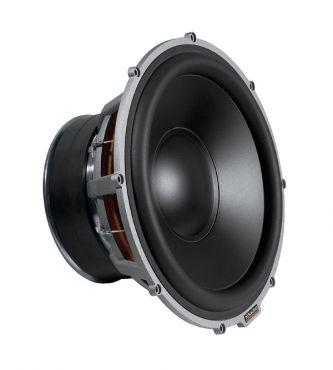 Dynaudio

Esotar²

1200 The Esotar² 1200 is a 12-inch subwoofer equipped with Dynaudio's highest level of transducer technology, built into a rigid, die-cast solid aluminum frame, featuring Dynaudio's characteristic MSP (Magnesium Silicate Polymer) diaphragm driven by a large, 4-inch diameter voice coil. The exceptionally large voice coil is formed of extremely lightweight aluminum wire wound on a Kapton former. Thanks to a powerful and massive magnet, this low-mass driver construction provides excellent transient response, speed and precision, effortlessly reproducing low frequencies down to 18Hz. For more visit www.dynaudiousa.com or call (630) 238-4200.
---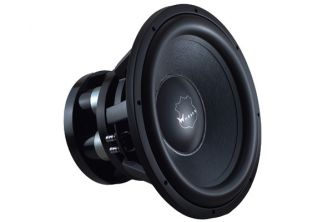 Incriminator

Audio Warden

The Incriminator Audio Warden is the first true column based neo subwoofer that incorporates a common steel top plate. Having one common top plate allows the Warden to generate a uniform amount of magnetic flux throughout the entire gap. This results in a stronger motor and higher SPL levels than other subwoofers. The heavy gauge voice coil in the Warden allows it to handle 2500 Watts RMS, although during SPL "burps" they have been known to handle upwards of 20,000 Watts! Each Warden is hand built at Incriminator Audio, and is custom made to order for the customer.  Visit www.incriminatoraudio.com to get one!
---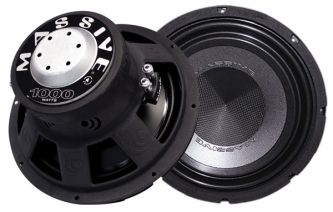 Massive Audio Rebel

Subwoofers

Massive Audio is now shipping the "Rebel" Series Subwoofers for all you Rebels out there! Go ahead "Rebel" with a R10, R12 or R15 inch deep cycle subwoofers. All "Rebel" subwoofers include Dual 4 Ohm 2-inch CCAW voice coils wrapped on an aluminum former with reinforced neck joints, 5 way binding posts with push or banana nickel plated terminals, twin poly-cotton dual-roll spiders with woven round tinsel leads, dual wave roll surrounds and FEMM engineered motor plates with a white zinc finish. All "Rebel" Series woofers have a poly glass fiber capped UV treated paper cones, powder coated stamped solid steel baskets and 65oz high ferrite stacked magnets. Owning a pair of "Rebel" Series subwoofers proves to everyone that you are a Rebel. So get in, buckle up and turn it up with Massive Audio "Rebel Series" Deep Cycle Subwoofers. Information on the Rebel and more can be found at www.massiveaudio.com
---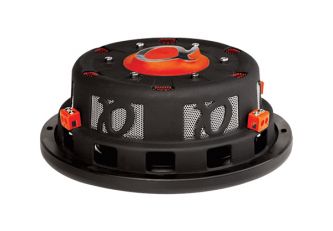 Alphasonik Low-Profile Woofers

Alphasonik 300-series low profile subwoofers are available in 10- and 12-inch sizes and only required 3.5 inches of mounting depth. A high strength glass fiber enhanced surround, spun aluminum finish inverted cone, powder-coated stamped steel basket and platinum-plated 8-gauge terminals combine with classic Alphasonik black and orange cosmetics to offer a serious, and shallow low frequency solution. The PSW213X is rated for 500W of power, while the 10-inch PSW310X is rated for 400 Watts. For more information visit www.alphasonikinc.com
---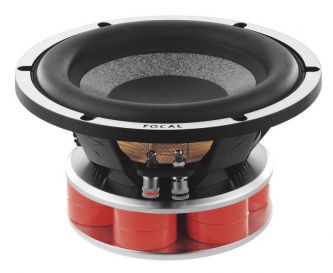 Focal Utopia be  21WX Subwoofer

The 21 WX is an 8 inch multimagnet subwoofer from the Utopia Be line speakers from Focal and is reserved for those who demand nothing less than the absolute best. It features the famous "W" composite sandwich cone which delivers extreme linearity over a wide frequency range without any low frequency distortion. The multimagnet design creates a powerful magnetic field that gives superior power handling and superior voice coil cooling. It combines smaller dimensions and limited inner volume for deep, high-impact bass reproduction and is versatile enough to be used in either sealed or vented enclosures.
For more information, please visit www.focal-america.com or www.b-belectronics.com in Canada.