Written by PAS STAFF
Page 4 of 7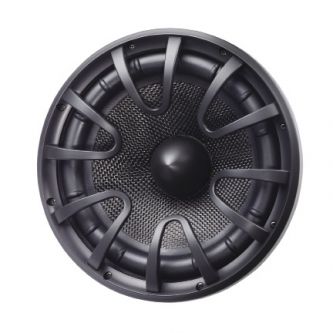 ENERGY ENC102 SUBWOOFER

Building on the quality and success of Energy's famous home audio speakers, their new line of premium car audio speakers offer top-tier features and Energy-specific technology. The ENC102 10" subwoofer defines your low end in a way that expands your musical experience without drowning out the rest of your music. A patented Ribbed Elliptical Surround allows for increased cone excursion for more output and extended response. The Kevlar-Reinforced, Turbine-Tip dust cap reduces cone flex to minimize distortion. A woven glass fiber cone makes for strong, lightweight material reacts quickly to meet the demands of today's music. The ENC102 is designed with a single 4-Ohm voice coil and is rated for 200Wrms and 600Wmax. For more information please visit www.gentec-intl.com.
---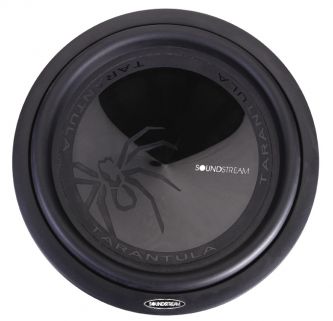 Soundstream

Tarantula T6

The new T6 subwoofers are the next generation in the Tarantula series. As times change, people change and so does their musical tastes. Enthusiasts today want loads of gut wrenching low bass. Both the 12- and 15-inch T6 have resonant frequencies 5Hz lower than the T5 models they replace. And you thought the T5s played low!? To accommodate the massive amount of air movement, the excursion capabilities have been increased 43% on both models! But it is not just a performance upgrade, they are also way cooler to look at. The transparent smoke cone can be backlit for custom installations. The unique spoked subcone is cool to look at too. For more information please visit www.soundstream.com.
---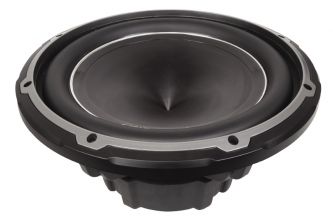 Lightning Audio

Subwoofers
Lightning Audio

subwoofers

are extremely durable and deliver heart-pounding bass. Available in bo

th

Single Voice Coil and Dual Voice Coil configurations, they feature unique "Vortex Cone" designs and are optimized for bo

th

sealed and vented enclosures. Single Voice Coil models feature stamped baskets, and Dual Voice Coil models feature die-cast baskets. They are available in 10- and 12-inch sizes. Visit
www.lightningaudio.com
for information on these and more Lighting Audio products.
---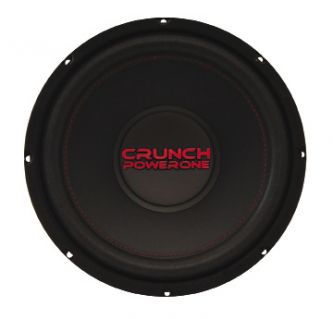 Crunch P1-12D4
This entry level

subwoofer

is ideal for those looking for extreme power without an extreme budget. The use of an ultra-rigid pressed pulp cone wi

th

high-excursion surround aids super low frequency response, durability and above all, great sound. Wi

th

great features it offers high value, accurate bass reproduction and the quality expected from Crunch. They feature dual 4-Ohm voice coils, high energy magnet wi

th

ABS motor cap, ultra-rigid stamp steel basket, multilayer, high-temp voice coil cooling, stitched and glued bond for surround to cone. It is rated at 350

Wrms

and 700

Wmax

. For more information visit
www.crunchusa.net
.
---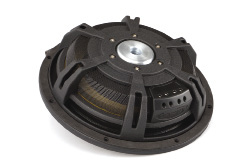 Realm LFT12-D4F Flat

Subwoofer
Scosche

Industries' REALM brand dedicated to high-end components introduces its flat low frequency transducer, the LFT12-D4F. This flat

subwoofer

is designed to provide maximum low bass extension when conventional woofers can't fit into an application. REALM low frequency transducers are optimized for modest sized enclosures without sacrificing low extension. The LFT12-D4F has a mounting dep

th

of only 2.87-inch and handles 600 Watts max and 300 Watts

rms

power through dual 4-ohm voice coils. For more information check out
www.realm-audio.com
.
---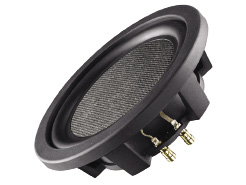 Helix Esprit

Subwoofers
Designed in Germany, the Esprit

subwoofers

take bo

th

sound performance and install application into consideration. The low-profile flat piston driver is comprised of a rigid and lightweight fiberglass sealed honeycomb membrane housed in a tall profile rubber surround to provide accurate and musical bass reproduction. Esprit

subwoofers

are available in 8, 10 and 12-inch versions, all wi

th

dual voice coil designs. For details please visit
www.helixhifi.com
.
---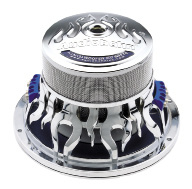 Audiobahn

Sound Q Woofers

Car audio enthusiasts and music admirers who have an appetite for ultimate in sound quality should check out Audiobahn Sound Q Subwoofers. Available in a 12-inch and 10-inch sizes, Sound Q Woofers have been revamped with spun aluminum cone, huge 1.75-inch EPDM rubber surround, multi-connect lug lock terminals and a new cast basket featuring Audiobahn's signature flame design. A perfect combination of compelling looks to match its gripping sound! The Sound Q woofer is a dual 6-ohm woofer with a power rating of 800Wrms for the ALUM10J 10-inch and 1000Wrms for the ALUM12J 12-inch. For more information, please visit www.audiobahn.com.