Page 3 of 7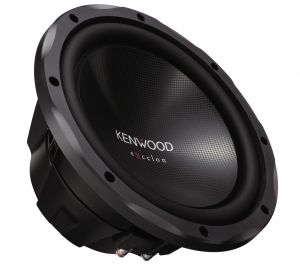 Kenwood
Excelon KFC-XW12
kenwoodusa.com
kenwood.ca

The new Excelon subwoofer line includes the 12-inch KFC-XW12. Featuring a tough ribbed "square array" polypropylene cone, longlasting heavy-duty rubber surround and a dual-ventilation system that forces hot air away from the voice coil over the top of the motor structure and middle of the back plate, the KFC-XW12 is well-cooled for use in the harshest environments, including very shallow enclosures. The KFC-XW10 is rated at 1,000 Wmax (300 Wrms at four ohms). Suggested MSRP (January) is $180.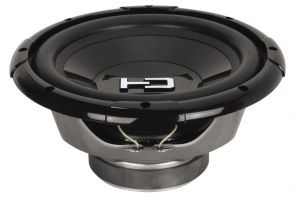 Scosche
HD Subwoofers
scosche.com

Designed for value without compromising sound quality or components, HD subwoofers by Scosche enhance the listening experience through superior bass capabilities. Available in 10- and 12-inch sizes, Scosche's High Definition subwoofers feature an injection molded polypropylene cone for enhanced durability and precise musical reproduction. HD subwoofers also boast an oversized strontium magnet typically seen in higher priced subwoofers, two-inch copperwound voice coil as well as a rugged butyl rubber surround for enhanced durability.

Morel
Primo
morelhifi.com

Engineered to the same standards as its Ultimo series, Primo subwoofers from Morel combine high power-handling capabilities together with superb low frequency extension thanks to stiff, treated paper cones, high-grade ferrite magnets and two-inch voice coils. A significant design goal was to ensure compatibility with low-cost, low-power amplifiers while still delivering a dynamic and musical bass impact. Available in eight-, 10- and 12-inch sizes, Primo subwoofers are available through Morel retailers worldwide.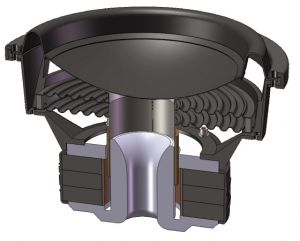 Audiomobile
Evo-RS Series
audiomobile.net

Audiomobile's Evo-RS 6200 series represents the next generation of its highly-regarded Evo-R extended-gap motor topology. Featuring a patented modular "Monoblock" frame assembly, redesigned triple-stacked motor and copper flux-stabilization ring for low inductance and reduced power compression. The new aluminum flat wire voice coil, titanium former and laser-etched ceramic alloy cone are capable of 1.08-inch one-way linear Xmax and three-inch peak excursion. Capable up to 2,500 Wmax. Available in 10-, 12- and 15-inch models.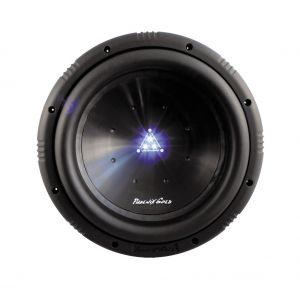 Phoenix Gold
Elite.12d
phoenixgold.com
gentec-intl.com

The Elite.12d dual four-ohm high-excursion 12-inch sub boasts modern, elegant looks and performance specs to satisfy even the most demanding car audiophile. It boasts 2.36 inches of peak-topeak excursion (moves as much air as three normal 12-inch drivers) and a three-inch voice coil paired with a vented titanium/aluminum hybrid former capable of handling 1,600 Wrms and 3,200 Wmax. The blue LED "Tri-light" on the aluminum dustcap is a throwback to Phoenix Gold's fanfavorite legacy subwoofers.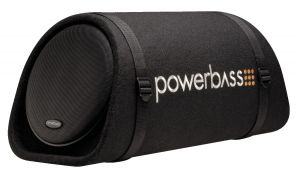 PowerBass USA
BTA-8 Amplified Enclosure
powerbassusa.com

The BTA-8 Amplified Enclosure from PowerBass USA in an eight inch ported woofer enclosure with a built-in Mosfet amplifier. Rated at 150 Wrms (300 Wmax) at four ohms. Features high and low level inputs, variable gain, variable bass EQ and variable low-pass filter. Remote subwoofer gain controller, mounting straps and installation hardware are included.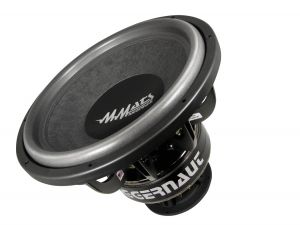 MMats
Juggernaut
mmatsproaudio.com

Jug-gernaut, (jäg'ar-nôt'), "An overwhelming, unstoppable force that crushes everything in its path." Available in 12-, 15- and the mighty 18-inch Juggernaut Competition subwoofers are engineered to withstand the tremendous torture of world-class SPL contests. Mmats Juggernaut subwoofers have a history of durability and countless world records.