Page 4 of 8


Mosconi
Zero 1
mosconi-america.com

With sound quality to please the most discerning audiophiles and ample power to satisfy SPL competitors, Mosconi of Italy is proud to offer its Zero line of amplifiers. The Zero 1 class AB amplifier features a regulated power supply for incredible power and great dynamic sound that makes 450 W x 2 into four-ohm stereo and 3,000 W x 1 in two-ohm mono. Further setting it apart is its incredible MOS HyperDrive feature, which boosts performance to a phenomenal 650 W x 2 into four-ohm stereo and more than 4,000 W in two-ohm mono.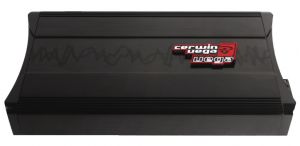 Cerwin-Vega Mobile
Vega Series
cerwinvegamobile.com

The new 2012 Vega series delivers improved performance and thermal capabilities with an enhanced design. Extremely flexible in any car audio installation, new Vega models include the two-channel VEGA250.2, four-channel VEGA500.4 and, finally, the monoblock VEGA600.1. Unique feature combinations such as Vega Bass equalization, subsonic filter (VEGA600.1) and high-density alloy heatsink provide longer play and greater performance. The VEGA250.2 and VEGA500.4 utilize class AB topology to deliver exceptional power and sound quality while the VEGA600.1 operates with a highly-efficient class D design for maximum output.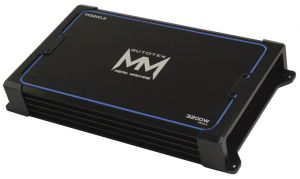 Autotek
Mean Machine M3200.2
autotekcaraudio.com

The Mean Machine line of amplifiers is designed for those ready to show off!! Car Shows, audio competitions or just hanging in the lot. The M3200.2 is a stereo model that is two- and four-ohm stable and part of six additional models of two- and four-channel amps, including two monoblocks with max powers from 1,600 to 4,000 watts! With all amplifiers featuring stunning opti-surround illumination, you will "Tread LOUDLY" with Autotek and light it up too.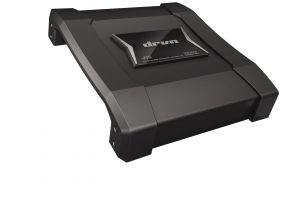 JVC
DRVN KS-AX5101D
mobile.jvc.ca
mobile.jvc.com

The JVC DRVN KSAX5101D class D monoblock delivers loads of power plus a wealth of premium features at a budget price. Single-sided, cover-hidden connection block for ease of installation and a parallel drive Mosfet power supply provides 500 Wrms at two ohms, all in an attractive $229 package ($279 Canadian).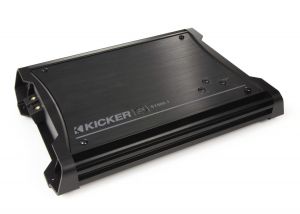 KICKER
ZXS Series
kicker.com
gemsen.com

The ZXS1500.1 and 1000.1 single-channel subwoofer amplifiers give the user a bevy of energysaving, class D power choices for your bass needs. Offering 1,500 and 1,000 watts respectively (listed ratings two-ohm at 14.4 V), Kicker makes selections available for what it does best, bass. Hiding under a small and efficient chassis, ZXS.1 amps offer a 24 dB/octave low pass electronic crossover and 24 dB/octave high pass subsonic fi lter fi xed at 25 Hz. They feature up to +18 dB of boost centered at 40 Hz. Both amps include Kicker's ZXRC remote bass control for some extra boost at the driver's fingertips.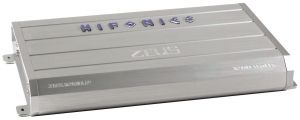 Hifonics
Zeus ZRX1200.2
hifonics.com

Zeus ZRX amps deliver Power from the Gods. Mortals would say "1,200 watts bridged at four ohms." That makes the 1200.2 the God of Stereo Power. This class A/B amplifier is powerful enough to run a full system or stay focused on subs or full range. The pre-amp and crossover configuration allow for variable low pass, high pass, bass EQ and a hard-wired level control can be mounted near the head unit.