Page 5 of 8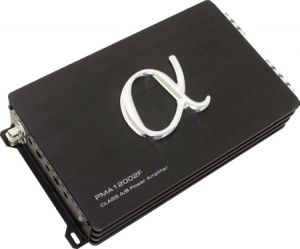 Alphasonik
PMA Series Class A/B
alphasonik.com

The PMA Series of full range A/B Mosfet amplifi ers provides the durability and flexibility to make them the perfect addition to virtually any sound system. These amplifiers can be operated at two-ohm impedances when in stereo and can be used in multi-amplifier configurations that ensure you the right amount of power for your specific application. Just like its class D series amplifiers, these also feature Alphasonik's cosmetic appeal that makes them something to be seen and heard.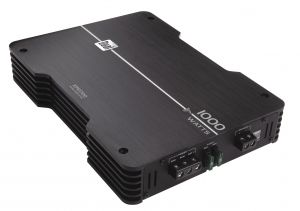 Dual
XPE1700 – 1,000 W Mono
dualav.com

Featuring performance-matched output transistors for maximum power transfer and black anodized extruded aluminum heatsinks for dissipating heat. Direct-wire inputs eliminate the need for extra terminals while ensuring a more positive connection through increased wire contact. In addition, thermal overload and low-impedance circuits provide protection for even the most demanding applications. Also features variable low pass crossover, 12 dB/Octave crossover slope, variable bass boost (0, 6, 12 dB) and selectable subsonic filter (@ 35 Hz.) Power ratings: 400 Wrms (two ohms), 240 Wrms (at four ohms).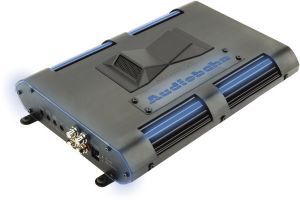 Audiobahn
Murdered Out Series Class D
audiobahn.com

The brand new Murdered Out series of monoblock class D amplifiers utilize Audiobahn's most power-efficient platforms to date. This circuitry coupled with the one-piece solid aluminum heatsink affords these amplifiers an incredibly small footprint while still providing for a maximum raw power production. They can also run all day long because of new proprietary ISO-ventilation cooling protection and, despite their compactness, the AMA24001DH and AMA36001DH utilize all of the cutting-edge features you've come to expect from all Audiobahn amplifiers. Murdered Out series class D amplifiers truly represent the best of form and function.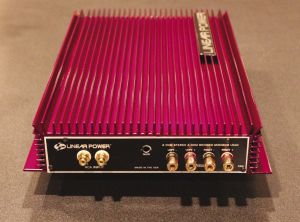 Linear Power
LP2250
linearpower.com

The Linear Power LP2250 is the flagship of a new generation of the best class A/B amplifiers ever to hit car audio. It delivers 250 watts per channel with more than 4 dB of headroom, a design and layout dedicated to audio purity and is hand-built in the USA.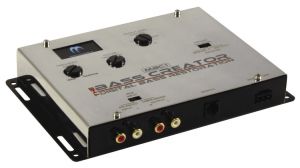 Maxxsonics
MBC1 Bass Creator
maxxsonics.com

Missing sub bass frequencies in your system? The MBC1 Bass Creator is the solution! The MBC1 accurately recreates and injects low frequency information back into the signal path. The Bass Equalization Circuit contours the restored bass for each specific subwoofer application. The MBC1 also includes a dash-mounted remote control with a LED status light that's brighter when bass enhancement is higher and grows dimmer as enhancement is reduced.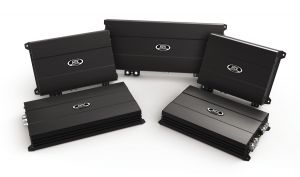 MTX Audio
TH Series
mtx.com
mitekcanada.com

TH series amplifi ers exemplify the MTX mantra of more than expected. These low-profi le amplifiers deliver high power at extreme value in three monoblock as well as two- and four-channel versions. All models feature a new clip light, which allows users and installers to properly set the amplifier up based on the source units input voltage. Monoblock models feature class D topology for improved thermal performance while the multi-channel models use A/B topology for optimum sonic quality. Additionally, the monoblock models feature MTX's patented Smart Engage power supply technology.