Page 7 of 8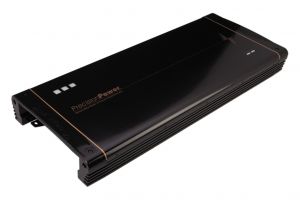 Precision Power
Black Ice
precisionpower.com

Precision Power is proud to of amplifiers, Black ICE. Overcompensated, high-headroom power supplies are capable of producing more than conventional power gain with two-ohm loads. Select models accept balanced signal for pure sound. Additionally, double-sided PCBs with all surface-mount technology enhances the listening experience. Complementing its superior performance, a molded, one-piece gloss black aluminum heatsink with copper accents gives Black Ice amplifiers the appearance their hidden technologies deserve.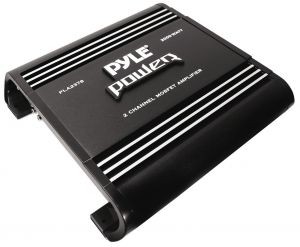 Pyle Audio
PLA2378
pyleaudio.com

When sound isn't enough, you need Pyle Power. The PLA2378 is a 2,000-watt two-channel bridgeable amplifier with silver-plated RCA inputs for eliminating signal loss. A subsonic filter allows low-end interference to be clarified, so your speakers will always be delivered the highest quality audio. The Mosfet pulse width modulation power supply allows for a clean, distortion-free signal to your speakers. This model is equipped with thermal, overload and short circuit protection; and, with twoo-ohm stereo stability and four-ohm bridging capability, it's the perfect match for most mobile audio systems.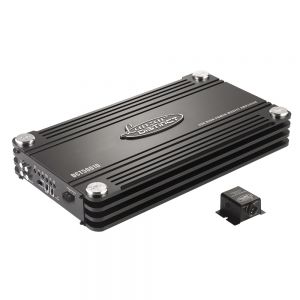 Lanzar
DCT5001D
lanzar.com

Lanzar's new series of "Distinct" amplifiers are powerful, versatile and produce a distinct, unforgettable sound. The DCT5001D is an immaculately designed digital monoblock amplifier that pushes up to 5,000 watts of power at half-an-ohm – a feature Lanzar has previously offered only on its Optidrive competition-grade amplifiers. Other features include variable high and low pass filters, remote bass boost knob, bridgeability, nickel-plated speaker connectors, power and protection LED indicators, soft turn-on/off as well as thermal, overload and speaker short protection to keep your equipment safe and secure.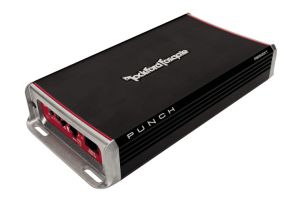 Rockford Fosgate
Punch PBR500X1
rockfordfosgate.com

If your vehicle has limited space, want to add bass to your motorcycle, or you just looking for a simple installation solution, the Punch PBR500X1 is for you. This compact amplifier uses Rockford's patent-pending Boosted Rail Technology to deliver 500 watts of power into a one-ohm load while featuring auto-sensing turn-on, high-level and line-level inputs as well as a selectable crossover.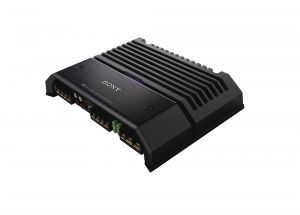 Sony
GS-400 Class D
sony.com/car
sony.ca/caraudio

The Sony® GS-400 class D subwoofer amplifier packs quite a punch and affords incredible installation flexibility thanks to its compact size. The GS series amplifiers off er tremendous value, including convenience features such as modern cosmetics, variable crossovers, multiple channel configurations and single-side electrical connections to suit almost any application.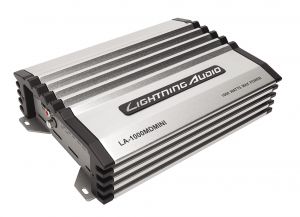 Lightning Audio
LA-1000MDMINI
lightningaudio.com

The LA-1000MDMINI mono four-channel amplifier features a 12 dB/Oct low pass crossover, variable 35 to 250 Hz crossover frequency, variable 15 to 55 Hz subsonic filter, RCA inputs as well as zero, six and 12 dB of bass boost (@ 45 Hz).