Page 3 of 4
---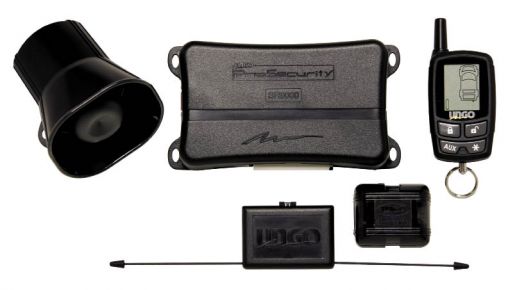 UNGO SR9000
The UNGO SR9000 from Clarion is a premium 2-way remote start and security system. It features SDC (Secure Digital Communication) technology to allow it to function at up to 1 mile from the vehicle. The SR9000 features anti-grind starter circuitry, 6 independent protection zones, 4 auxiliary outputs, false alarm prevention logic, a 2-stage shock sensor and is compatible with gasoline and diesel vehicles with automatic transmissions. A turbo timer is built in to ensure your project car gets a chance to cool off properly.
---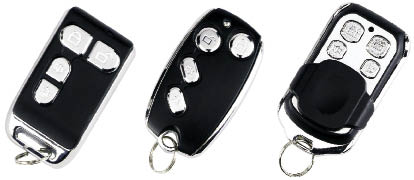 Gryphon GS-650RA
The GS-650RA is a remote starter and alarm from Gryphon Mobile Electronics. The most unique feature of this unit that separates itself from every other remote start alarm on the market today is its remotes. Users can choose from 16 different stylish metal trimmed remotes. The metal trim not only looks stylish it protects it from everyday wear. The remote starting function is compatible with gas and diesel engines.
---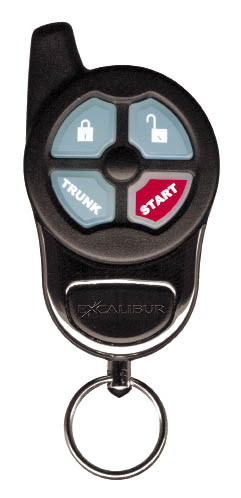 Excalibur RS-320-EDP
The Excalibur RS-320-EDP keyless entry and remote start system brings a whole new suite of enhancements and upgrades to a very popular model. It includes two extended range 4-button transmitters, a window-mount antenna with integrated valet button and status lights, manual transmission compatibility, 5 onboard relays, low temp starting, low voltage starting, 5 methods of engine detection, turbo timer, on demand engine run time extender, run time expiration warning (requires 2-way upgrade), and even more sophisticated integration via our data bus interface port. The RS-320-EDP is also powered by ECHO technology allowing you to add any of our simple, plug-in 2-way upgrade kits.
---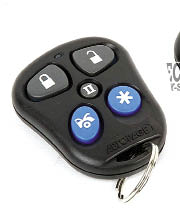 Auto Page C3-RS603
Auto Page introduces the C3-RS603 with enhanced connectivity via 2-way data/serial port for C3 Integration and bypass modules dramatically reducing installation time in late model vehicles. The unit comes with (2) two 5-button remote controls featuring Remote Start and Keyless Entry functions but can also be easily added to any existing factory (OEM) or aftermarket security systems. Auto Page was the Best of Innovations winner at the 2008 CES for their new patent pending C3 technology.
USA - www.autopageusa.com // www.c3autopageusa.com
CAN -
www.ps-canada.ca
Read on for More Products