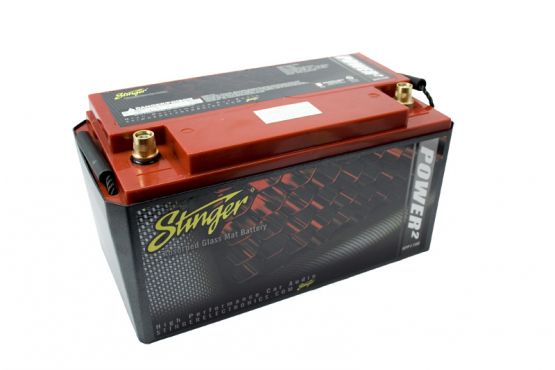 In some cars and with some systems, only the very best will do. For those systems, Stinger® created the SPP1700: the newest pro performance power cell in its Power2 series of batteries. This battery boasts some furious specs, including:
PHCA: 1,700 amps at 80°F (5 seconds)
PCCA: 1,050 amps at 0°F (5 seconds)
Watts: 3,400+
Amp Hours: 72
Reserve capacity: 160 minutes
Short circuit current: 3,300 amps
Plus, the SPP1700's AGM technology and sealed, non-spill construction make it capable of handling almost any installation imaginable!
To learn more, visit www.stingerelectronics.com.