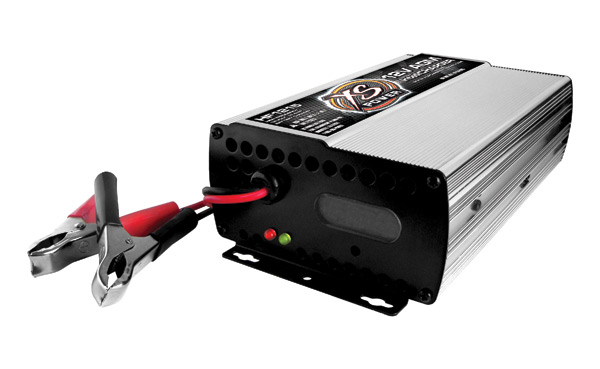 XS Power
High Frequency Chargers
XS Power's  high Frequency (HF) charging technology for AGM batteries provides a faster charge than conventional chargers, while also offering improved sulfation protection. XS Power has released 3 models, (12V, 14V and 16V). All these models feature their Intellicharger smart-charge technology, providing safe, reliable and rapid charging with built-in microprocessor monitoring, while weighing only 3.25 lbs in an ultra-compact case. This 3 stage process includes a float (or maintenance) mode, which allows the charger to also function as a battery maintainerand prevents accidental over-charging.  High quality, durable cables and clamps are built in.
For more call 888-497-7693 or visit www.4xspower.com
---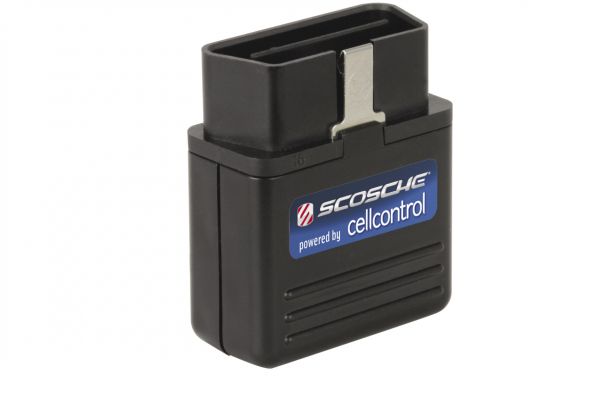 Scosche
cellCONTROL
Scosche Industries is pleased to announce its highly anticipated cellCONTROL safe driving system in now available. Demonstrating continued innovation in the automotive aftermarket industry, Scosche cellCONTROL is designed to assist drivers with safe driving practices by disabling distracting functions of a smartphone when driving. Scosche's Safe Driving System automatically disables the most distracting functions of a smartphone including handheld phone calls, texting and emailing capabilities. As the vehicle begins to move, cellCONTROL will automatically connect to the users phone via Bluetooth to disable distracting functions. The system is completely tamper proof and will automatically alert the system's administrator with any removal, deactivation or other misuse.
For more visit www.scosche.com
---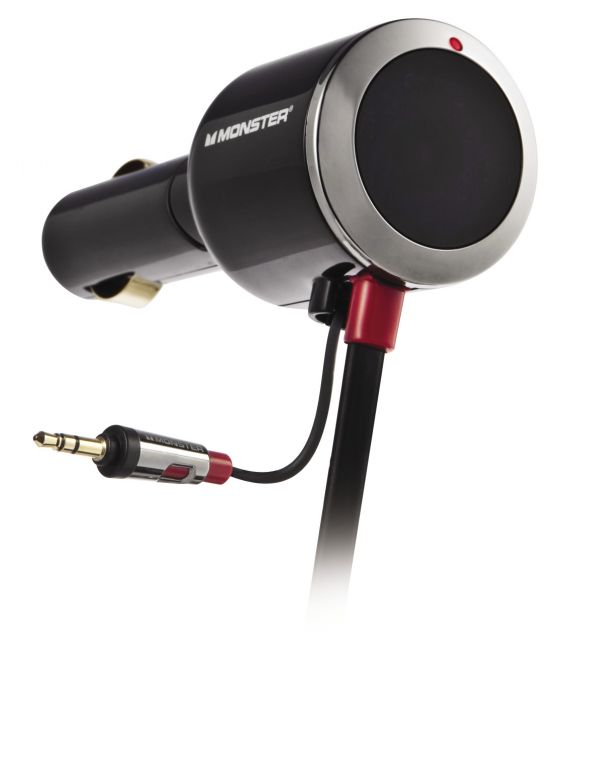 Monster Products
iMotion CarPlay Direct Connect 3000
Just released from Monster Products is the iMotion CarPlay Direct Connect 3000. This is a winner on two fronts. First up, sound. The product comes with a fully compliant Dock Connector for iPod®, iPhone®, or iPad®, use. The connector charges your device while tapping into your device's music content. The audio is then routed through a stereo mini plug into your car's 'aux' port. But here's the next level. This device has an infrared sensor that translates simple hand gestures into basic commands for your device. Stop. Play. Next Track. Previous Track. Keep your eyes on the road and use the simplest hand gestures to control your music. Great sound and safety from Monster.
For more visit www.monsterproducts.com
---
Escort
Live
The ESCORT Live™ app is designed to allow compatible ESCORT and BELTRONICS radar detectors to share alerts. Using Bluetooth technology embedded in SmartCord Live™ cords and the driver's smartphone, detector alerts are transmitted to the ESCORT Live™ intelligent host and then broadcast across the Live™ network. A key ESCORT Live™ compatible model is ESCORT's flagship detector, the PASSPORT 9500ix™ which features ESCORT's patented AutoLearn™ technology. Frequently called 'the world's most intelligent radar detector', the PASSPORT 9500ix™ uses GPS technology and artificial intelligence to allow AutoLearn™ to automatically identify, and then eliminate, false alerts. All of this capability and more works seamlessly with the ESCORT Live™ network.
For more visit www.ESCORTinc.com
---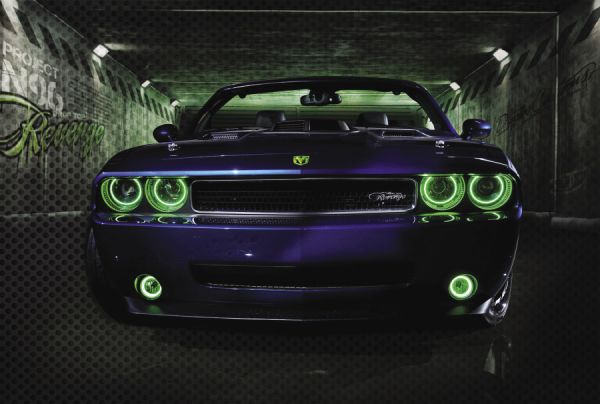 Oracle
SMD Halo Kits
Advanced Automotive Concepts introduces the new ORACLE line of SMD Halo kits for most late model vehicles. ORACLE SMD Halos are an attractive and legal alternative to nasty factory Daytime Running Lights. Using the latest Surface Mount LED technology these Halos are extremely bright and visible even in direct sunlight and have a lifetime of over 50,000 hours of continuous use. Starting at just $169 for many vehicles this kit gives you major "head turning" factor for the money! The ORACLE ColorSHIFT Halo Kits can change to ANY color with the push of a button. You can drive legally on the street with white Halos then switch the lights to Blue, Red, Green, Purple, etc for car shows and meets.
For more visit www.OracleLights.com and www.CamaroLighting.com