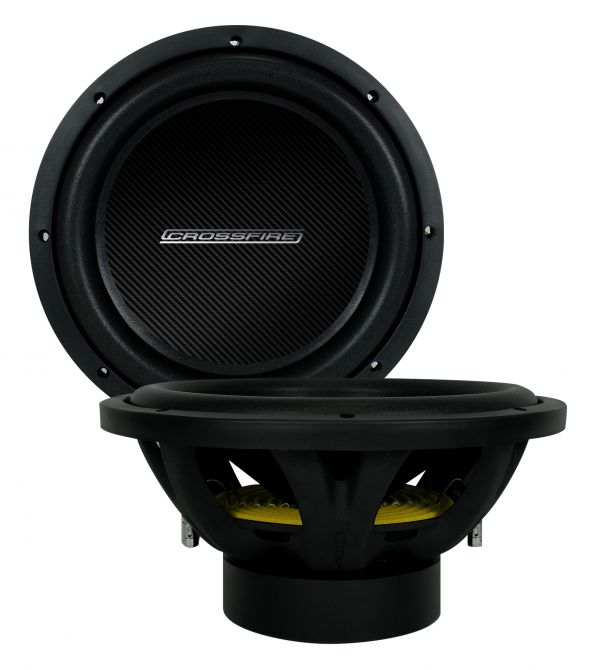 Designed for the music enthusiast and for bass lovers alike, C5 series subwoofers offer the best of both worlds, and will do so from modest sized enclosures. With an innovative voice coil that withstands ultra high temperatures, and a high density high roll foam surround, the C5 woofers will play loud, low and remain cool doing so.
Your bass can only be as strong as its foundation, so with that in mind, the C5 subwoofers features a high tensile strength vented cast aluminum frame with a 100oz motor structure, making sure your bass stays clean and strong. A non pressed paper cone with a composite fiber dust cap was selected for its natural smooth bass reproduction and its ability to provide high output with low distortion even during the most demanding bass notes.
The C5 series subwoofers offer amazingly low bass whether installed in a small sealed or ported enclosure, making it versatile for when space is limited.
C5 SUBWOOFER FEATURES:
10"- 12"-15" Sizes

High Density High Roll Foam Surround

Vented Aluminum Cast Frame

Optimized For Modest Sized Enclosures

2.5" High Temperature 4 Layer Voice Coil

Dual 2 And 4 Ohm Designs

Non Pressed Paper Cone

Composite Fiber Dust Cap

Woven Stitched Tinsel Leads