Written by Moe Sabourin (IASCA) | 03 August 2016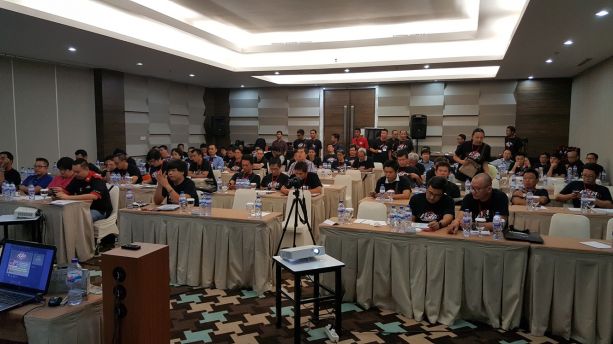 IASCA Worldwide's Director of Operations Moe Sabourin recently visited its Affiliate in Indonesia for a week's worth of training and competition judging in the country's capital city of Jakarta.
In a city of 10 million people, IASCA Indonesia affiliate Mediaaudio.id hosted a 4 day training seminar including two days of IASCA Judge's and Competitor Training for Sound Quality at the Hotel Santika in the heart of the city.
More than 50 attendees were present for the training, with 30 attendees participating in becoming certified as IASCA Indonesia Judges.
Along with the training was the introduction of the all new IASCA Sound Quality Reference CD set; attendees followed the training with each section highlighting the evaluation tracks on the disc. As the final production run of the CDs was not yet complete, the production company produced CD-Rs specifically for the training so that Indonesian Judges and competitors could experience the new CD set.
Over 35 competitors participated in the Sound Quality competition on the Friday following the training seminars. The competitors' systems were evaluated using the new IASCA Sound Quality Reference CD and it was an instant success.
"Although the main purpose of the trip was for the training, the buzz was all about the new CD" said IASCA Director of Operations, Moe Sabourin "After the IASCA Judges/Competitors training and the Arc Audio training, attendees were outside in their vehicles tuning with the new CD preparing for Friday's competition.". Sabourin continued to say "Everyone we spoke with had high praise for the quality of the CD's engineering and tracks used. Orders for the new CD in the region have already topped 400 and growing daily! This is definitely a turning point for IASCA Sound Quality competition and a huge movement forward for awareness of aftermarket car audio."
Plans are already under way for an IASCA car audio system tuning CD set to compliment the new reference CD.
For more information on IASCA Worldwide and its affiliate countries, visit www.iasca.com or contact Moe Sabourin at This e-mail address is being protected from spambots. You need JavaScript enabled to view it . #pasmag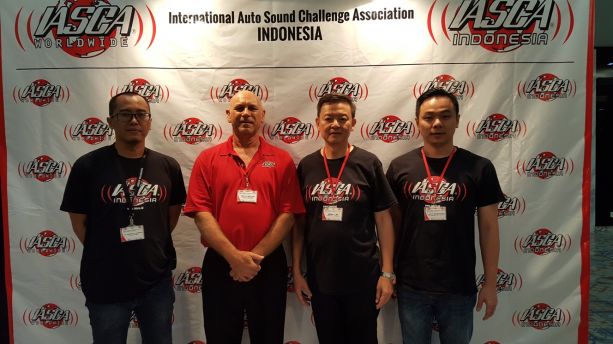 Contributor: Moe Sabourin (IASCA)