Written by Gary Springgay // Photos by Manufacturer
Page 2 of 2
LISTENING

I connected the NX500 in my listening room, and armed with my favorite evaluation discs, and my iPod, I sat down and began to play with the unit. As I mentioned earlier, the new Clarion piece was really intuitive to use, and I had no difficulty navigating through and finding all the adjustments and setup options quite quickly. Sonically, I came away quite pleased with the NX500. These days we simply expect basic performance parameters like a flat frequency response and accurate left to right channel balance, and the Clarion proved excellent in these regards, producing a very good stereo image with good high frequency detail and definition. The tone controls and other various adjustments proved very effective, and I noted a distinct lack of ticking or "zipper" noise while making adjustments.
Another feature I discovered during my listening session is the electronic skip protection. With a regular audio CD there is a 10 second memory buffer, and a 45 second buffer on discs recorded with MP3 files. This skip protection will go a long way to ensuring skip free performance even with high performance suspensions and low profile tires. One minor gripe is not being able to go backwards on a CD from track 1 to the last track by pressing the < key. However, the Clarion does have the ability for direct track access, so this issue turned out to be inconsequential.
The tuner was very good, with excellent FM reception and one of the best AM sections I've found in a while. Clarion did not include the optional HD radio module with the test unit, so I can't comment on its performance.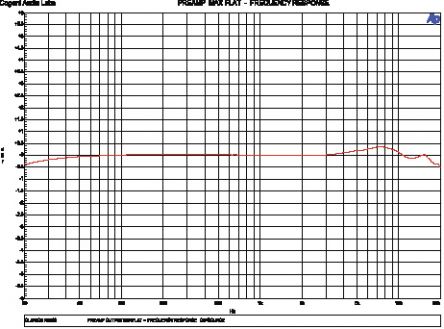 ON THE BENCH
After all the listening was completed, I moved the NX500 into the electronics lab and ran the usual battery of tests. I'm happy to report the Clarion's real world performance exceeded all of the published specifications on every parameter I checked. The built in amplifier developed 18.6W x 4, and the RCA outputs also exceeded their 2V rated output.
Output impedance was quite good at a fairly low 138 ohms, so noise avoidance characteristics should be quite good. Stereo separation was also very good, as was signal to noise performance. The tone controls and built in filters worked exactly as advertised, and were accurate in both frequency and amplitude adjustments. Disc load times were slightly longer than average, but certainly not intolerable.
CONCLUSION
My hat is off to the folks at Clarion who obviously took their customers feedback seriously, and developed a product that's far superior to the one it replaced. The NX500 is easy to use, sounds good, and has all the multimedia and convenience bases covered as well. From its excellent video quality to the safety and convenience of the navigation system and Bluetooth integration, this piece could easily become the cornerstone in a great system.
US: www.clarion.com