Written by and Measurements by Garry Springgay // Photos by Rockford Fosgate | 27 August 2008
Page 1 of 2
The first time I ever really understood about serious bass was way back in 1975 when I went to see Pink Floyd on their "Wish You Were Here" tour. As I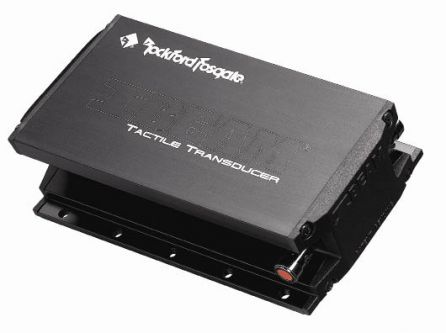 watched the concert about 100 feet back from the main stacks, each time Nick Mason's kick drum hit, I could feel the impact of the bass throughout my whole body. I was experiencing very low frequencies, and very high volume, "feeling" the bass more than actually hearing it. That was an intense experience, and from then on, I have been a bit obsessed with reproducing it. In fact, that concert was one of the reasons I began experimenting with putting subwoofers in my '71 Dodge Monaco, in the summer of 1978.

My first real car – 1971 Dodge Monaco with a 383 and a 4bbl carb., 16MPG highway and possibly (?) the first car in Canada to have subwoofers in it, circa July,1978.

Back then, there were very few real car amplifiers or subwoofers, so I cannibalized a set of Altec Model 9 home speakers to build a very rudimentary low pass crossover, mounted the woofers infinite baffle style in the Monaco's huge trunk, and tried to drive them with an under-dash Muntz "power booster". This attempt was met with little success, so after some searching, I found a blown up 100 watt (I think) Audiomobile amplifier, and after I made some repairs, that drove the woofers with far greater authority.

Of course within a few years, amps and woofers were becoming more widely available, and my understanding of subwoofer enclosure design and woofer selection began to take shape, and led to all sorts of crazy bass systems in various cars.

Fast forward 30 years (wow) and things are much different. Amps and subwoofers are available from all sorts of sources, and it's possible to build bass reproduction systems in your car that would rival the kind of output I was so awed by in 1975. But, what if you don't have room for a large woofer system, or maybe even none at all? How can you experience real bass without big woofers, bigger enclosures, and gobs of power?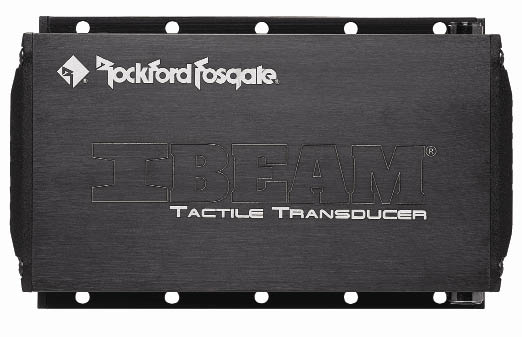 The fanatics over at Rockford Fosgate have come up with a solution in their new IB-200 IBeam Tactile Transducer. If you recall, bass information can be perceived and enjoyed without you actually having to "hear" it, via the generation of tactile sound. When used in a vehicle, tactile transducers are designed to attach directly to the seat frame, or alternatively the floorpan of the vehicle. If the floorpan is used, it's best to pick a strong area with some shape to it, such as the transmission tunnel. This will prevent large flat sections of the cars floor from vibrating too much, and causing unwanted resonances by "oil canning". And the IBeam applications aren't limited to car audio, you can also use these transducers in your home system by attaching them securely to the frame of your seating.

Now I know most of us have experienced tactile sound in one way or another, the concept is commonly found in simulators and thrill rides, and at some movie theatres. While providing an exciting effect for explosions or car crashes, in many cases the "shakers" used in these venues leave a lot to be desired, and don't result in a realistic experience. In fact, very few of them are decent enough to even be considered for musical use. This is because they have a relatively narrow bandwidth and generally operate between 20 and 80Hz. For realistic tactile sensory input, the upper frequency limit needs to be increased significantly, and the output needs to be maintained at those higher frequencies.