Written by PAS Staff | 01 March 2011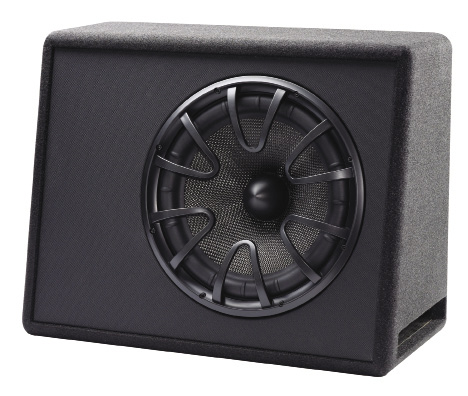 Long recognized for their excellent quality and high value home audio products, the Energy brand has carried on in the same tradition entering into the world of car audio back in 2007. Based in the province of Ontario, Canada, Energy car audio has released a complete lineup of mobile audio loudspeakers and systems. From traditional 6x9's and coaxials, to component speakers and subwoofers, the Energy brand has got it covered. This time we're going to take a look at the ENC10B and ENC12B subwoofer systems. The ENC systems are complete, ready to install subwoofer systems with your choice of a 10-inch or a 12-inch 4 ohm woofer, and a well-made vented type enclosure. These systems sell in Canada for about $200 and $220 dollars respectively.
FREE Trial Issue
More in the Upcoming April / May Issue of PASMAG...