06 June 2016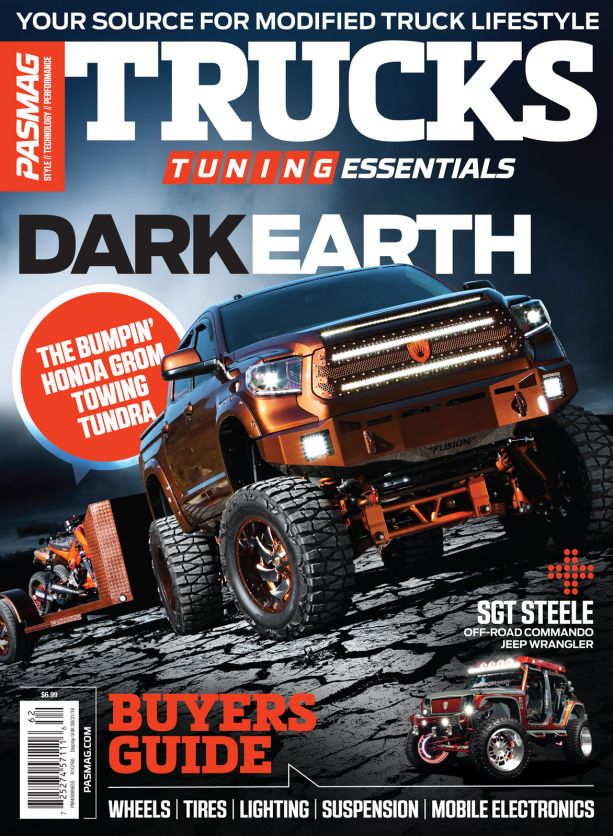 Truckin' Right. Oh yes we did! PASMAG is back with another TRUCKS edition, and this time we've got some great stuff for you guys (as if we don't every other time).
We took some fantastic feature trucks, the latest trending news and the hottest truck products out there, blended them all together and the fourth edition of our TRUCKS mag came out. Right away, by looking at our cover, you'll know we mean business. "Dark Earth" refers to the stellar color of the awesome Tundra towing a trailer-load of Honda Groms with it. Loaded with impressive parts and some cool features, it really sets the tone of what's to come!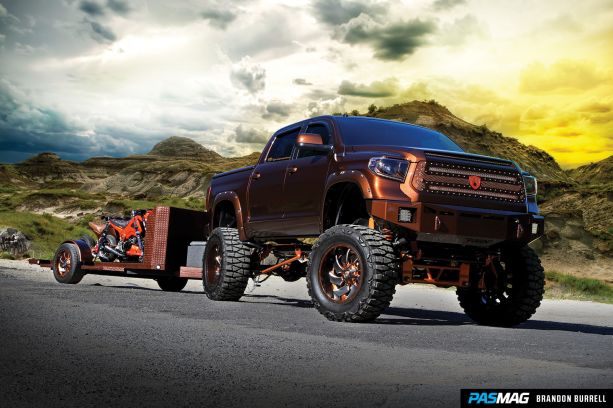 On the Cover: Brandon Burrell's 2015 Toyota Tundra Crewmax Limited 4WD
You'll also notice Sgt. Steele, the impressive-looking Jeep that takes up some real estate on the cover. Built by Brian's Motorsports in Tennessee, the "Sarge" features a very impressive parts list. Also up to bat on the feature deck is Orion Audio's Ram 2500, boasting an extra 4,000 pounds and 33,000 RMS watts of audio/video entertainment, and a female-built, off-road-inspired Ford F-150 with about a year's worth of drama to go with it.

Sgt. Steele: Brian Hayes' 2015 Jeep Wrangler
Of course we've got buyers guides! Why would you even think otherwise? This time around we tackled wheels, tires, suspension, lighting and mobile electronics. It's all the latest and greatest gear to get you looking and sounding good, on- or off-road.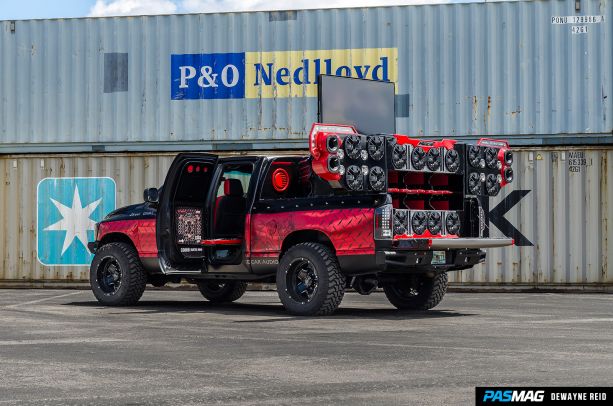 We Like To Party: Orion Audio's 2007 Dodge Ram 2500
Finally, we'd like to introduce a new segment for PASMAG: a fun activity page! This issue, we're going for spot the differences. If you can find all the differences on the pictures of the truck in the back of the book, give us a shout with your answers at This e-mail address is being protected from spambots. You need JavaScript enabled to view it and you could win a PASMAG Fan Pack! Check out the back of the magazine for more details.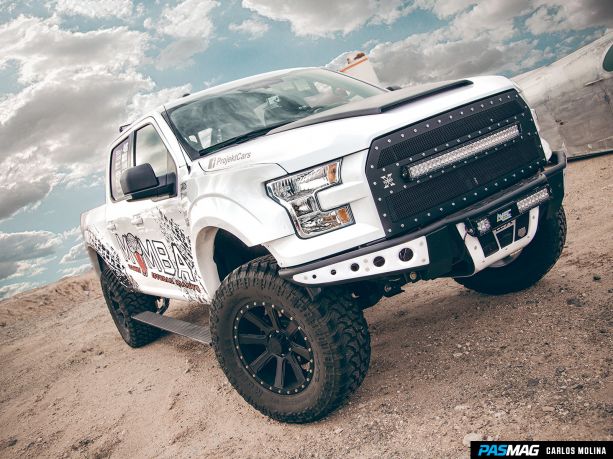 Projekt Nurse: Alma Molina's 2015 Ford F-150 EcoBoost
Whether you're pushing a pavement princess, a trail chaser or something you get stuck in the mud on purpose, we hope you enjoy the issue!
Available July 2016.
www.pasmag.com/subscribe
Micky Slinger
PASMAG Editor
This e-mail address is being protected from spambots. You need JavaScript enabled to view it