Written by PAS Staff | 28 February 2011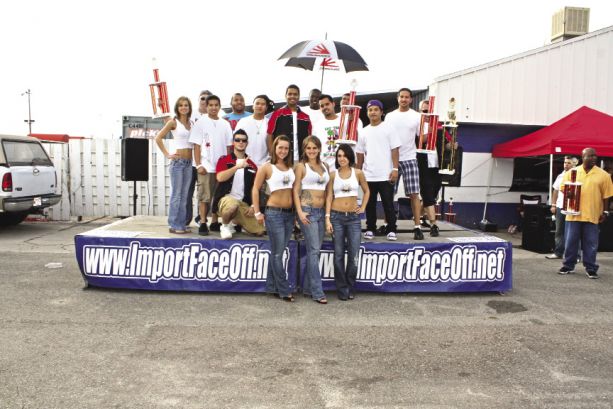 Written by Mark Pereira // Photos By Micah Peavy
The Import Face-Off (IFO) series is known for bringing out some of the hottest cars, girls and entertainment at every event. Much more than just a car show, IFO fans get to experience the tuner lifestyle to the fullest! Join us, as we look back and celebrate the top car clubs and teams who lead the way with the most points throughout the 2010 IFO season.
Overall National Winner
Team Sunworks
www.teamsunworks.com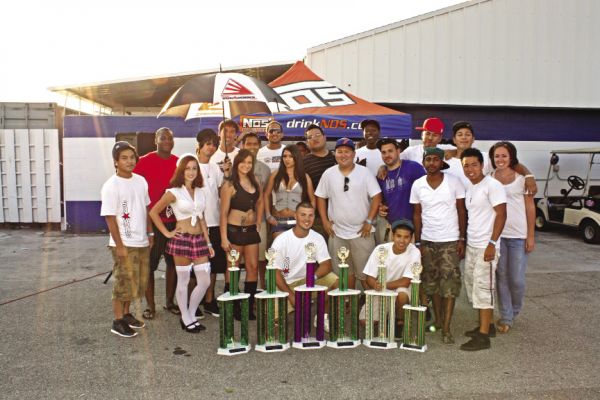 Team Sunworks started in late 2004 and is owned and operated by Kimo and his wife Maria, along with team President Matt Sharp, Vice President Stephen Pittara, team leaders Tiffany Thompson, Ray Lee, and Mike Rochman and the Florida chapter is now operated by Jason Hastings. Team Sunworks is spread out from Texas to Florida, and includes a few members far and in between! When it comes to building the team, the focus is on finding quality team members before searching out the hottest cars. Team Sunworks promotes the growth of strong team members before they have nice cars, and encourage them to build their car accordingly. The team consists of mostly Japanese inspired cars and may branch out into European and possibly American platforms too.
"We would like to personally thank every single team member for being who they are and staying by our side through ups and downs. Our team leaders are amazing! We would also like to recognize all of the other teams we've become friends with and look forward to seeing them again at all of the upcoming shows in 2011. And finally, big thanks to Cliff and all of the IFO staff for the continuing contribution to the enthusiast scene and for providing a quality car show event time and time again!" - Team Sunworks

Team 16NiSS
www.team16niss.org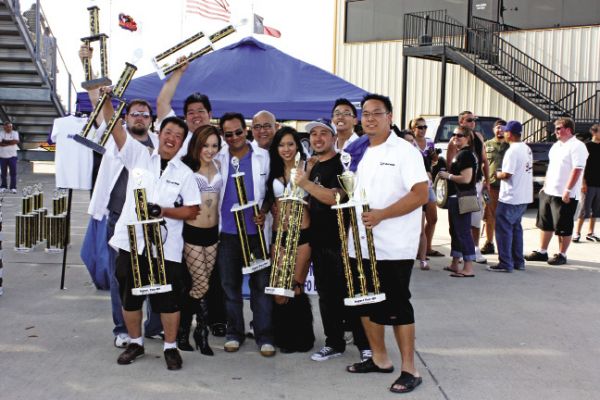 Beginning in Corpus Christi, Texas and quickly spreading to Houston and Dallas, Team 16 Niss has become an industry standard. Team 16 Niss believes in building a foundation, being a family and coming together at car shows and events. The crew has been a part of the sport compact scene since 1997 and has been a force to be reckoned with at various Import Face-Off events, blazing a path that others have followed. The crew is a melting pot of different cultures and styles with different types of cars from European DTM to popular JDM tuning (including show cars and daily driven cars).
"We keep a broad focus on the types of cars and build upon the means to successfully achieve our common goal of having fun and being recognized for our accomplishments. The biggest draw for our crew is the fact that all types of cars are represented within the group. We don't recruit based on the type of car you have, but more so on the type of person you are, which is one of the main reasons we're still around… friendship." - Team 16 Niss

Screet Ho's
www.screethos.com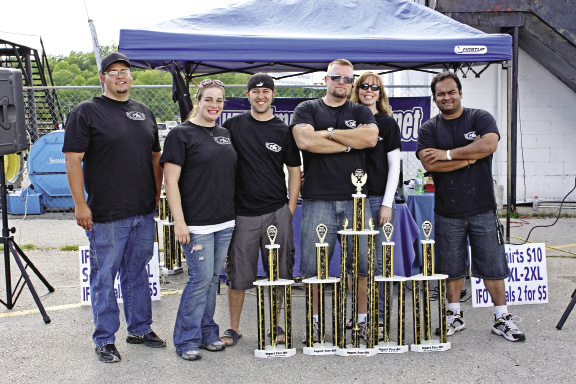 The Albany, GA-based Screet Ho's were formed back in August of 1993 by a group of car enthusiasts who'd left their old crew in hopes of starting something more with their very own club. The story of the name (I know you're all dying to know) is pretty simple, as members were noted for always hanging out on the strip and cruising around. When one person started calling them "nothing but a bunch of screet ho's," (down in the South, it's popular to say "screet" in place of "street"), the name sort of stuck from that point on.
"After the first year of hosting the USACi World Finals Car & Truck Show, our club partnered with USACi to form the USACi Car and Truck Association. Along with hosting the World Finals Car & Truck Show, we host many USACi Outlaw SPL events throughout the Kansas City area. Screet Ho's would like to thank each club in this industry and the team at Import face-Off for the support and the opportunity to be able to expand and compete with each other in a friendly and professional manner." - Screet Ho's

Caught Ya Lookin'
www.caughtyalookin.com

Caught Ya Lookin' (CYL) was formed in 1999 by Josh Wexler and Eddie Rahm as a way to bring together enthusiasts from the Toledo, OH area. They knew it was time to bring the new automotive style and culture to the Northwest Ohio region and a new club was the best way to make it happen. The goal was simple, to create a close-knit group of individuals with the same passion and vision for the automotive hobby. After that, a catchy name was decided upon, a logo was created, then stickers and t-shirts were produced. And the rest is history! In terms of memberships, CYL says each person is equally as important as their vehicle. These potentials must go through a period of time where they are asked to attend events and monthly meetings with the club before they can become a full member.
"We are a group of friends that come together for not only automotive-related events, but in other aspects of our lives, as well. Caught Ya Lookin' will continue to not only attend a wide variety of automotive shows and events including Import Face-Off, but also strive to push the tuning hobby forward. We will also continue to participate and lend a hand to events and charities in our local community as much as possible. Each of these plans will help us grow and continue to solidify our position as a well-known and respected club in the Midwest." - Caught Ya Lookin'
For more information, please visit: http://www.importfaceoff.net