Written by Erickson Obiacoro, Photos by Patrick Dinglasan & Jae Ludo | 20 July 2011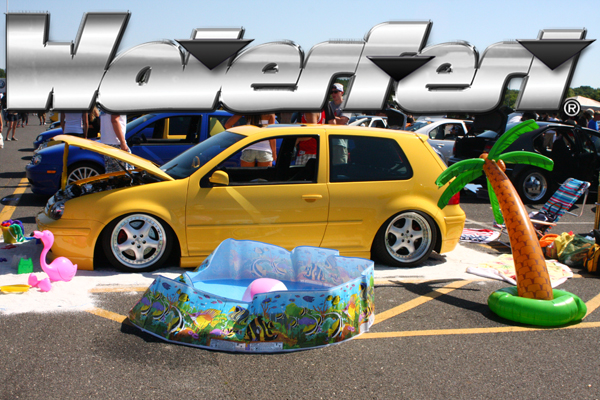 Since 2002 Englishtown, New Jersey has been home to the largest water-cooled, VW and Audi show in the planet, known as Waterfest. As thousands of VW and Audi enthusiasts flock to this small town for 2 days of show, go and after hours mayhem. The organizers of Waterfest never disappoint with tons of activities jammed packed in one weekend.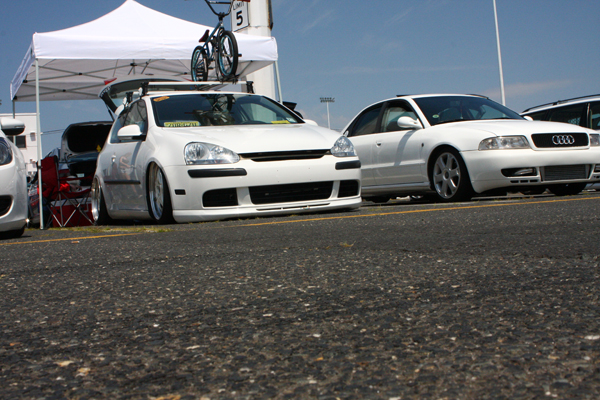 On opening day, what seemed like a mile long of enthusiasts lined-up, eager to see the latest creations of the top VW and Audi builders as they competed in the Town Audi Show Car Event. To name a few, builders like Sylvain A's, '82 Rabbit 1.7L Gas from Charlemagne, PQ (a fellow Canadian) took first in the Super Modified A1 Class, Kevin M's 265hp GTI 2.0T FSI from North Branford, CT took the Super Modified A2 Class, David A's VR6 from Dollard-des-Ormeaux, and PQ took the Super Modified A3 Class.
To see a full list see the Waterfest results page.
And for the builders more interested in the 'show' aspects, rather than competing were able to relax in the Exhibition Area.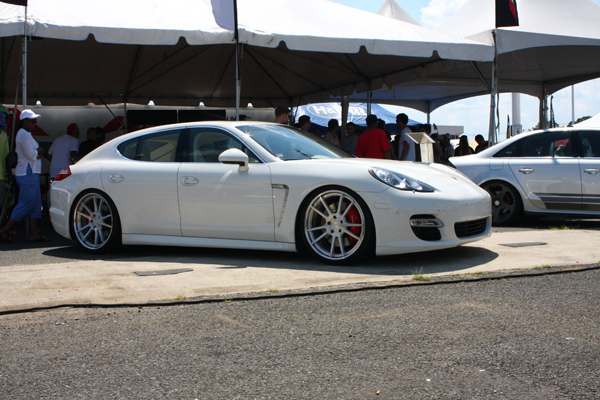 As is with previous Waterfest shows, spectators were treated to deals on parts from their favorite vendors in the midway and Swap Meet Area. Spectators were also treated to a ton of free swag, from sponsors ST Suspensions and Sony, while browsing the midway. Waterfest also offered a large Chipping area where could get their car chipped from top companies, such as APR and Unitronic. Afterwards, you could roll your car to the Unitronic Dyno challenge and see what kind of HP you're putting down.
But apart from the midway, one comes to Waterfest for the events. Todd Pavics from Livingston, NJ took the finals in the Outlaw Class with a pass time of 10.361 sec and speed of 148.18mhp with his '94 Golf in the Unitronic heads-up Drag Race Event. And Sergey was crowned King Burn-Out with his dual engine Passat popping out smoke from all 4 wheels in the all time favorite, NITTO Tire Burn-Out Competition.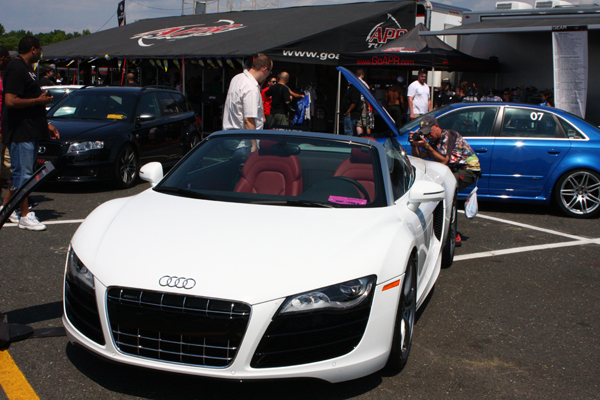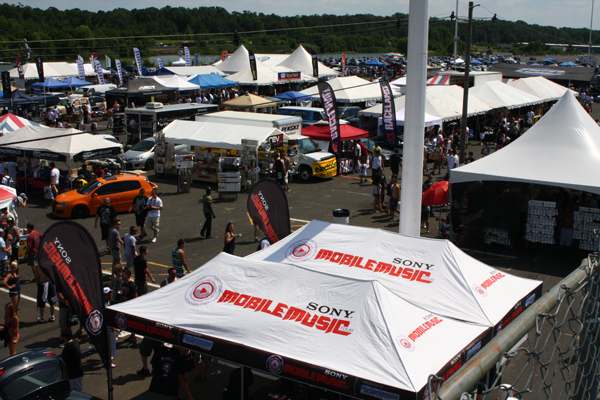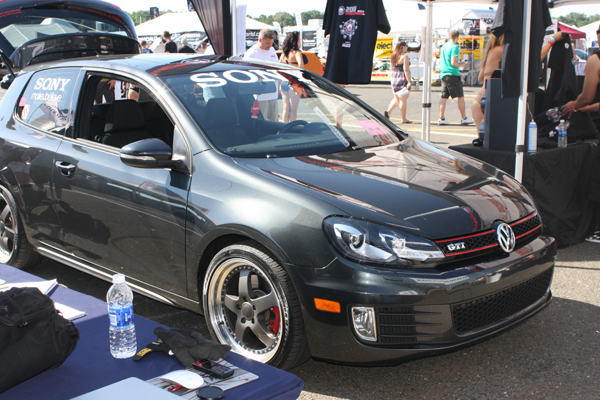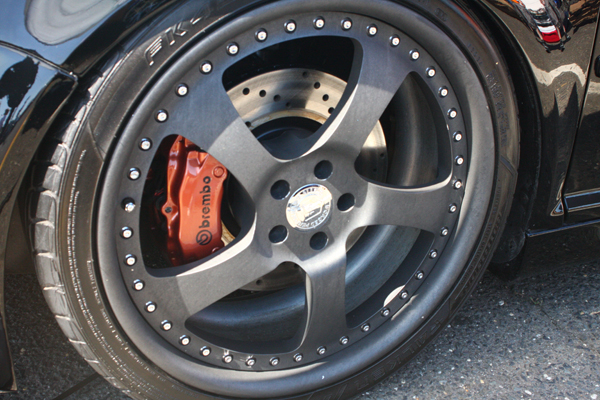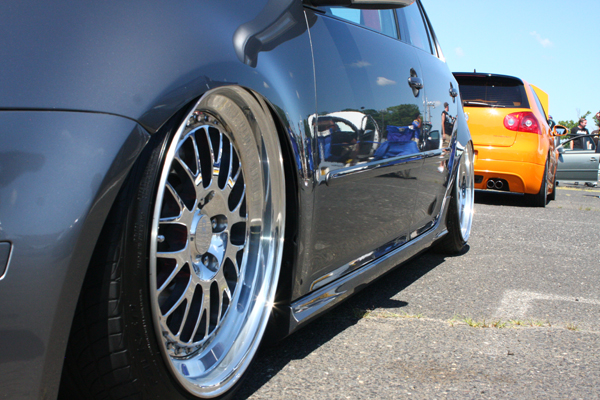 In the Autocross Racing class, Mike Clesca put his cornering skills to the test with his Audi TT and took the Top Time of the Day with a raw 29.871 seconds. For the newbie's – not to worry – Waterfest had you covered with two sessions of Autocross School teaching techniques and tips on performance driving. Last but not least, and a show is not complete without catering to our sound guys, Gabrial Barajas of Deinelle, NJ took first prize with his '95 Golf and putting up a whapping 145.30 DB in the Sound-Off competition.
PASMAG would like to extend a special thanks to all the sponsors and the hardcore VW's and Audi's enthusiasts for making Waterfest 17 a success. Year after year, the organizers of Waterfest have put together the biggest VW and Audi show in the country, pulling in over 21,000 in attendance, including participants. On that note … PEACE OUT!!! … See you next year at Waterfest 18.
PASMAG also took the Waterfest Kruize