Written by and photos by Paul Eckelman | 08 August 2011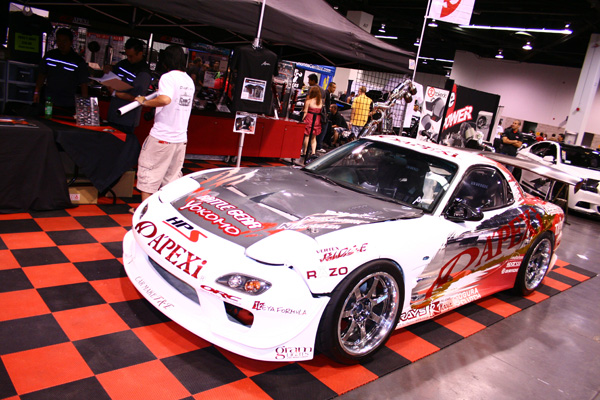 I wish I knew then what I know now, because I would have been at the SPOCOM Event last year. Everything at SPOCOM, from the line outside the door to the glam inside, made me grin from ear to ear. To pick one favorite car, model, dance team, bikini model, go-go dancer or side event would be like picking apart a great pizza, the toppings all work together. If there was a car you could not like or a model not pretty enough, then I do not know what is wrong with you. Every car deserves a trophy, each model a thank you.
Flesh and steel came together to give one heck of a great show. The group Auto Concept walked away with the most trophies, both individually and as a team. Their display was top notch and loaded.
The crowning of Michelle Sanchez as Miss SPOCOM Anaheim was indeed the right choice. Lynhthy Nguyen won the go-go contest, but the camera could not keep up, causing the photos to create a blurry orb and I apologize for that.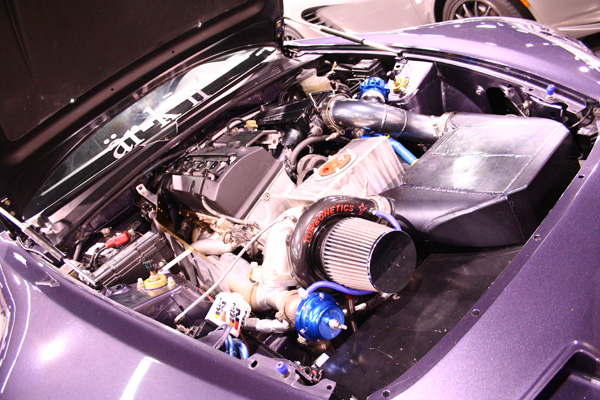 DJ MonsterMash made spun great records and the conversations were twice as long because everyone was constantly repeating loudly, "what!?"
Having KUYA Protection on security detail, kept the house respectable for both humans and vehicles. Vendors from A-to-Z showed off their products because without them, honestly, there would be no car show. The roll out is great because you get to hear the other half of what a car is, music from the exhaust, each one creating a different song. I hope you enjoy the photos as much as I did taking them. I could hold out my arms and say the fish was this big, but in reality it was bigger.