Written by Giancarlo Pawelec | 04 October 2011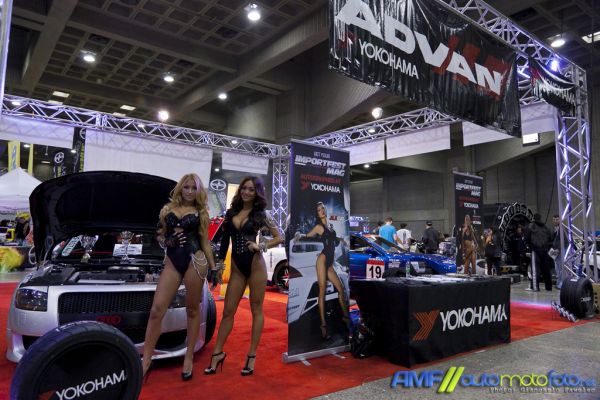 With a successful Toronto show wrapping up, Import Fest made its way to Montreal for the inaugural event in la belle province. As expected the very best of tuner cars from our French speaking province came out in full force to show their support and love for all things iFest. Held at Place Bonaventure on a chilly October day, Canada's Biggest and Baddest Car Show made its Quebec debut to thousands of adoring fans.
As the first of many to come, iFest Montreal brought out nearly 5,000 show goers and an incredible display of over 200 highly modified vehicles. There were also plenty of beautiful models unseen before to those who only attended the Toronto event, so a win-win treat for all. The exhibitors area was packed with booths ranging from audio / visual companies such as SONY, JVC, and Phoenix Gold to performance brands such Standard Suspension and a massive display of cars from Unitronic – European ECU tuner brand.
| | |
| --- | --- |
| | |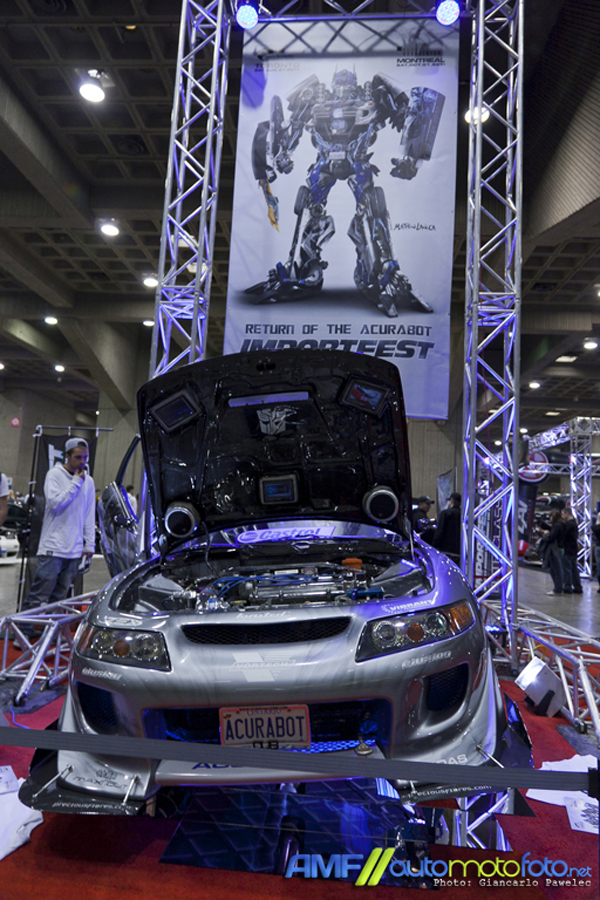 The show highlights varied depending on your pleasure, be it models or cars. Ms. Import Fest Montreal Corissa Furr was on-hand signing posters and posing with fans for photos while the variety of other French-speaking beauties lined the stage for a bikini contest and lingerie show shortly after. In the Yokohama tire booth, Marina Victoria and Jile Jilebean sported what looked like BDSM-fetish-inspired leather outfits complete with polished chains. The much awaited award presentation for the Scion Canada Tuner Challenge 2011. The top prize was given to SR Auto Group of Richmond, British Columbia with their "Anarchy" Scion xB project. After much build up, Tajai Das was presented with the "Baddest Tuner Belt" in the Elite Class category of the show n' shine for his "Acurabot" vehicle. Having come out of a 5-year hiatus solely for this head-to-head competition, Das can now retire knowing he has left as a belt-winning champion – many congratulations to him.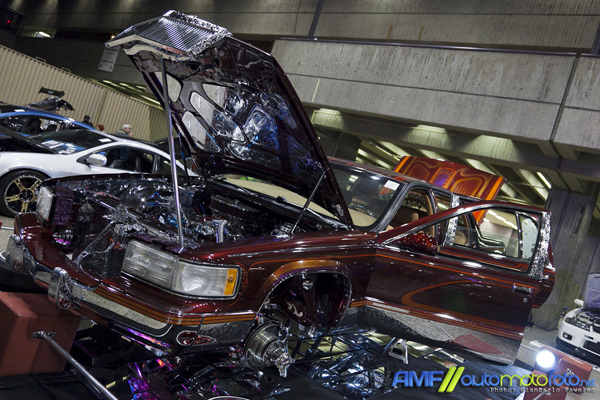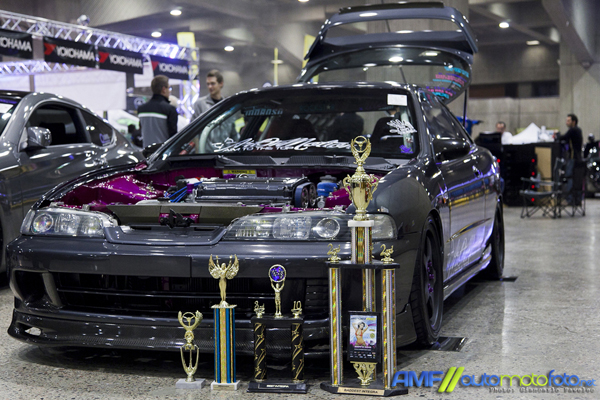 | | |
| --- | --- |
| | |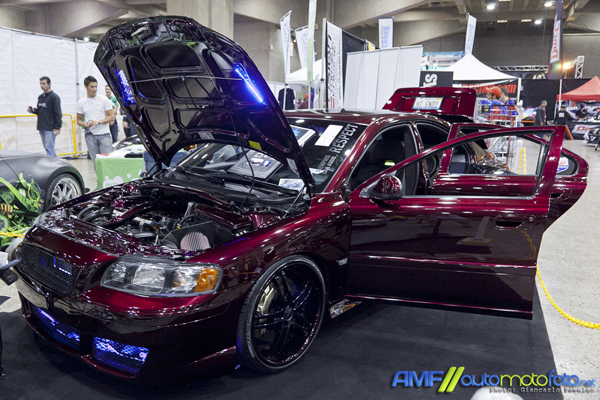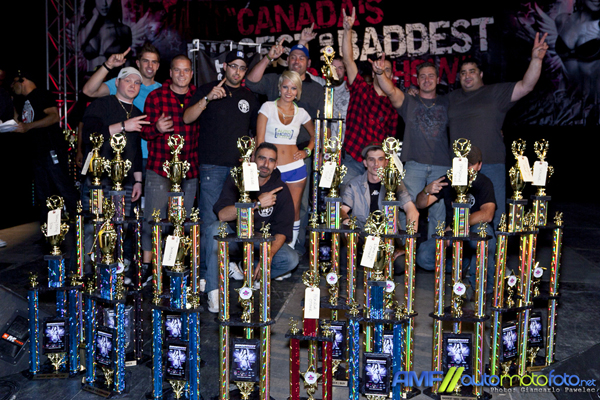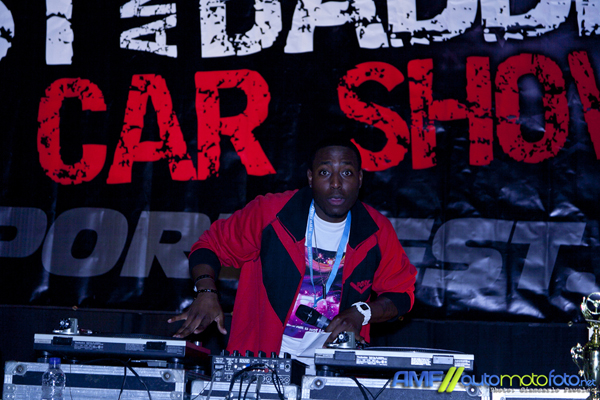 Notable mentions go out to Paul Tolson (Lexus GS400-TT) for taking home the "Best of Show" award, John Wakely (Subaru STi) "Baddest Tuner Vote", and Kirk Bhagan (Chrysler 300C) "Baddest Tuner Online."
The 2011 Import Fest show season was incredible to say the least spanning two cities and nearly 1,000 show n' shine competitors. One can only imagine the intensity of next year's show run as the Import Fest team prepares for another of Canada's Biggest and Baddest Car Show. Many thanks to the beautiful city of Montreal for playing host to the endless modified vehicles and gorgeous models, looking forward to another year from the very best in the Canadian tuner scene.