Written by pasmag staff. photos by Aaron Neil Trout and Erickson Obiacoro | 16 January 2012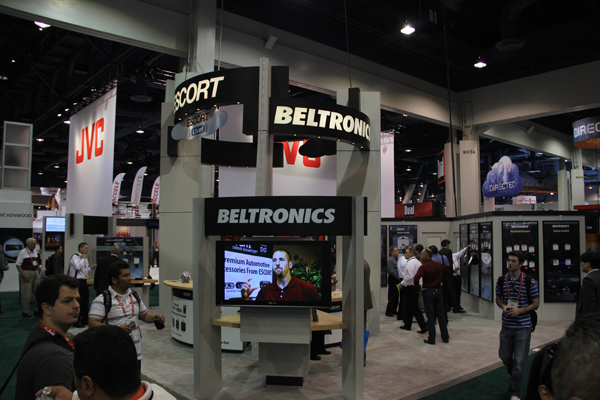 It seemed like the entire tech world descended on Las Vegas, Nevada in mid-January for the annual Consumer Electronic Show (CES). More than 150,000 audiophiles, gaming addicts and gadget junkies, along with 3,100-plus exhibitors occupied 1.8 million square feet of real state, including various facilities and hotel suites. The turnout was so big, in fact, that 2012 was billed as the biggest in the show's 45-year history.
CES is the show we'll hear about for months to come, as every major player in the electronics industry competes for the ultimate in high-tech bragging rights. Each year, CES introduces new products and new faces to the scene but, as in many years past, it's the major players that attract the most attention.
Some of the latest audio builds attracted onlookers by the thousands, and there were more than a few noteworthy installs. Here at PAS, we continue to deliver dedicated editorial coverage on the latest aftermarket mobile electronics and the craziest audio installs in the industry, and we've filtered through the large crowds and elaborate displays to bring you these highlights from CES 2012.