24 May 2012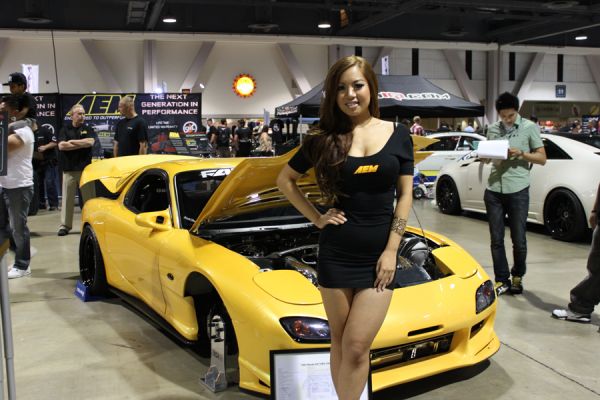 For the 2012 edition of the Motion Auto Show, ProMotion Distributing once again packed the Long Beach Convention Center with the industry's latest products and some of the hottest cars on the planet.
Now in its sixth year, the Motion Auto Show has become one of the premiere tuner-enthusiast lifestyle events in the world. This time, the show saw over 5,600 eager attendees walk though the door to check out 143 different vendors, 360 car show competitors and 200 unique media outlets – numbers that are up across the board over last year.
Out on the show floor, we saw a lot of really amazing cars and mod jobs – hats off to everyone that showed up to show off their ride. However, our biggest shout-out goes to 'Best in Show' winner Viet Nguyen of Tuningwerks Competition (TWC) and his ridiculously sick Infiniti FX35. TWC also walks away with the for 'Best Team' award while one of its rival car clubs, Team Hybrid, earns the hardware for 'Best Display.'
New this year is a trio of awards called the Motion Industry Awards to recognize individuals in the greater tuning community for outstanding work in business and ethics (Person of the Year Award), volunteerism (Giving Back Award) and reporting (Media Award).
Drifting champion Dai Yoshihara is the recipient of the Giving Back Award for his relief work after the devastating earthquake in Japan and Asia-Pacific Tsunami. Moto I.Q. wins the Media Award while Falken Tire's Nick Fousekis is the first-ever Person of the Year.
As exciting as all the awards, cars (and awards for cars) are, the women really caught our eyes at the Motion Auto Show 2012. For the fourth year in a row, we at PASMAG are burdened with the very difficult task of finding the next superstar model of the tuner world. We're forced to talk with and take photos of some of the hottest girls in the world. It's really tough work to take in all of that scenery for hours on end with little to no break, but somebody's got to do it. Alas, we're positive you'll appreciate the fruits of our tireless labor!
This year's Motion Auto Show can be called a big success and, if the trend stays the same, next year's show will only prove to be even bigger and better. We definitely look forward to seeing what ProMotion Distributing will have in store for us then.