16 July 2012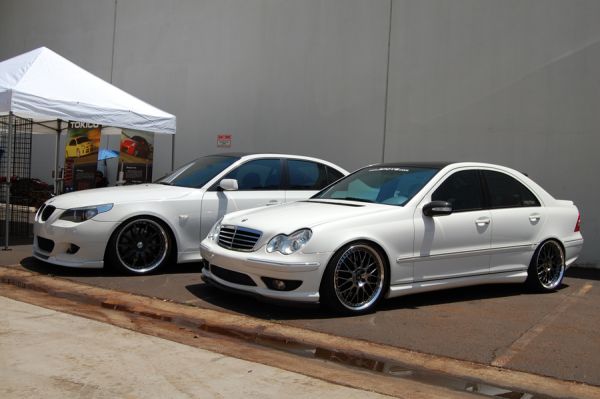 Between slotted, drilled, personalized, or all three, R1 has it all. They also supply brake pads and big break kits. When it comes to Performance brake Parts, many have chosen R1 Concepts. To show their appreciation to the industry that keeps them alive, they held an Open House Car Meet which was hosted by 742 Marketing.
The lot where they are located in La Habra, CA is small, but with the street being a Cul De Sac the cars lined up along the street and filled each driveway. The saying, "Quality over Quantity" definitely applied at this event. All makes and models were on display, sitting on a huge mixture of wheels: SSR, DPE, HRE, and BBS to name a few.
742 Marketing has been an industry leader in assisting enthusiasts in building their cars for the past five years; they had quite a few of their cars on display up front. With DJ Goz providing the music, the ladies from Geisha Events (Claudia Lopez) and 742 Lady (Elizabeth Michelle) posing with the rides, and enthusiasts roaming the lot and street, this event was very enjoyable.