28 May 2013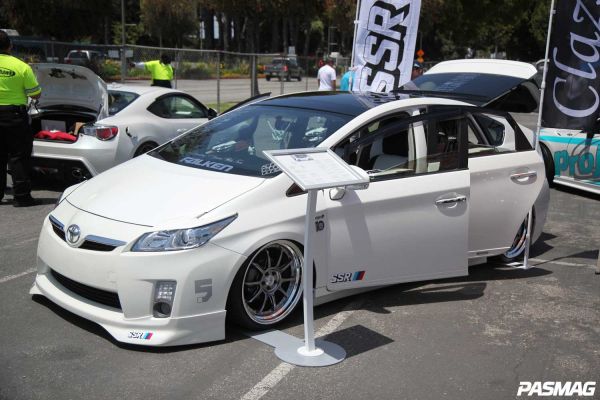 Weksos Presents: Wekfest Los Angeles 2013
May 25th, 2013
Queen Mary Events Center
Long Beach, California
Returning for a third year, Wekfest took over the Queen Mary Events Park in Long Beach, California, for what has been touted as the "Premiere Automotive Gathering". Enthusiasts lined the outside gate, down along the shoreline to the historic Queen Mary ship, to enter the event while admiring the final few show cars rolling in.

Wekfest has a reputation as an "Enthusiasts Event" and very much lived up to that reputation. With cars lined up in the parking lot and on the grass, it made for row after row of enjoyable and uniquely modified rides for the fitment and stance crazed fans.

The popular, Scion FR-S was a major part of the show, on display at many vendor spaces. Most notably, the 'Stay Crushing FR-S,' that graced our April cover, and also the new ML24 Design, Subaru BR-Z brought in by R-Rydes, showcased the quality of rides. With the Long Beach skyline in the foreground while being under the clear California skies, it made for an amazing experience.

The popularity of Weksos Industries and the Wekfest-esque style, rooted in Northern California, continues to spread across the United States; the strong influence is most notable in the intense popularity of the Wekfest shows.