Written by Subaru Canada - Photos By: Aldas Minkevicius | 15 August 2013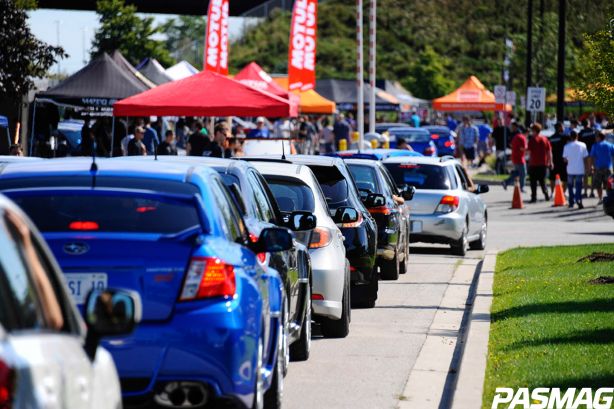 Subaru Canada, Inc. (SCI), together with the Toronto Subaru Club (TSC), welcomed 600 Subaru enthusiasts during the TSC's Hyper Meeting 2013. The 10th annual event was held at Subaru Canada's head office in Mississauga, Ontario, on Sunday, August 11, as over 200 Subaru enthusiasts showcased their ride in the Show `n Shine. The event aims to raise funds for Ronald McDonald House (RMH) Toronto each year. While final numbers have not been tallied, SCI will match final fundraising efforts to help the event reach or exceed last year's donation of $20,000.
| | |
| --- | --- |
| | |
The event began with a colourful parade of Subaru vehicles, representing an array of models, years and accessories. Master of ceremonies Mike Schlee (road test editor at AutoGuide) and special guest MC Ajay Fry (co-host of Space Channel's InnerSpace) alerted the crowds to the on-site entertainment and activities, including a charity dunk tank, RC car track as well as face painting and a bouncy castle for the youngest generation of Subaru supporters. This fun-filled family event also included food trucks - the Gourmet Bitches and Beach Boys - serving complimentary fare such as burgers and fries, courtesy of Subaru Canada.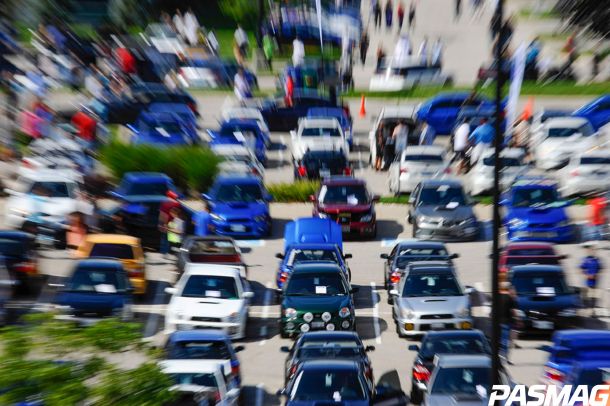 "This is the third year in a row that we've decided to make the day a family-friendly event," said Derek Serianni, president of the Toronto Subaru Club. "This is the largest event that the club organizes each year as well as one of the largest of its kind anywhere in the country. While it has taken a lot of hard work and planning over the past eight months, I have no doubt that it's our most successful Hyper Meeting to date, all for a great cause."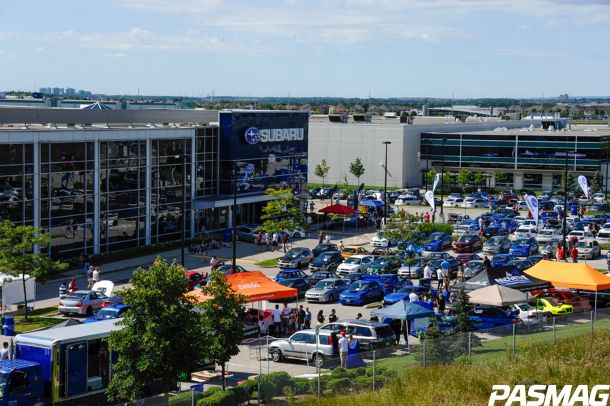 "We're proud to support RMH Toronto," said Shiro Ohta, president and CEO of Subaru Canada, Inc. "In addition to events like this one, Subaru Canada is pleased to donate a vehicle to RMH Toronto for out-of-town families with seriously ill children to use during their stay at the House as well as sponsor a bedroom in the House. In keeping with tradition, Subaru Canada has matched the Toronto Subaru Club's fundraising efforts dollar-for-dollar in support of this very worthwhile cause."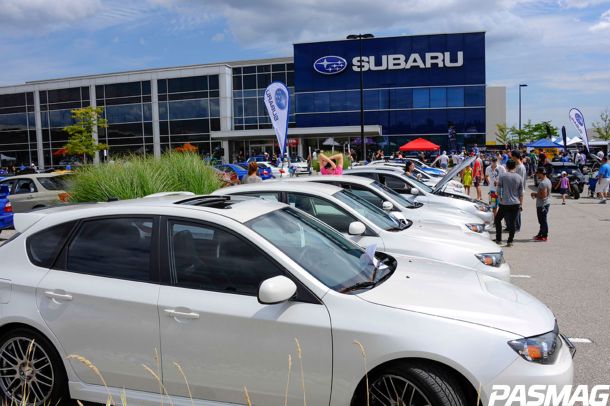 "Ronald McDonald House Toronto is honoured to be the charity of choice for both the Toronto Subaru Club and Subaru Canada, Inc." said Jen Jarvis, Development Officer at RMH Toronto. "We are truly grateful to be able to attend this event and watch support for the House grow each year. It means so much to us and the families who rely on the House. Congratulations TSC on another successful year! We can't thank you enough."
Ronald McDonald House Toronto (RMH Toronto) is a "home away from home" for out-of-town families with seriously ill children receiving treatment at Toronto hospitals. Since 1981, the facility has been host to thousands of families in need of a comfortable atmosphere of compassion and understanding during a frightening and stressful time of their lives. Support from events like the TSC Hyper Meeting will help RMH Toronto provide families of seriously ill children with a safe and comfortable place to stay that is just steps from the hospital where their child is undergoing life-saving medical treatment.
The Toronto Subaru Club (TSC) is an online forum dedicated to Subaru enthusiasts from Toronto and its surrounding areas. This community-oriented club hosts many events and meets as a way to socialize and mingle. Many of its events benefit its dedicated charity of choice, RMH Toronto. To learn more about the TSC, visit www.toronto-subaru-club.com, follow @TorontoSubaru on Twitter, and share your thoughts on the 10th Annual TSC Hyper Meeting with #HyperMeeting2013.
The 10th Annual TSC Hyper Meeting was hosted at Subaru Canada HQ, Mississauga, ON on August 11, 2013.
Photo Credit: Aldas Minkevicius