Written by Randi Bentia. Photos by HardparkN | 18 May 2015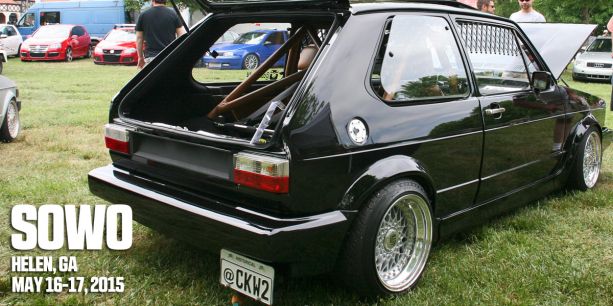 After a town meeting in Helen, GA in May, many fans were sad to hear and read news that Southern Worthersee (SOWO) was cancelled for 2016. Fortunately, a few months after the town meeting and SOWO 2015 (May 16-17) closed its gates, the organizers announced a newly titled event to please the masses. SOWO lives! For 2016, SOWO Partners presents: The European Experience at Hutchinson Island in Savannah, GA on May 13-15. In the meantime, please enjoy our 2015 coverage by HardparkN.
For more SOWO/The European Experience info, visit: http://sowoeuropeanexperience.com.
Stay tuned for Part 2 coverage of SOWO 2015.
Contributor: HardparkN