Written by PAS Staff | 30 December 2014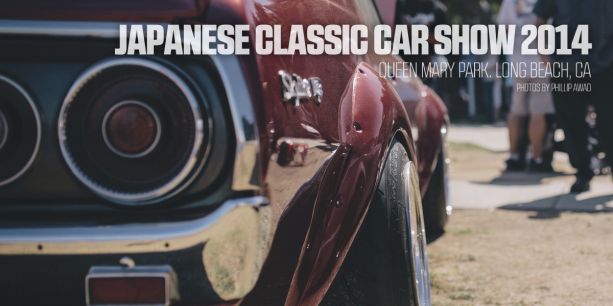 The annual Japanese Classic Car Show is a must attend event for anyone interested in the JDM scene, and the 10th annual event held last fall at Queen Mary Park in Long Beach, California took things to a whole new level of awesome! The sun was out, but it wasn't too hot, there was a light breeze and the clouds were amazing. The show itself was, from what I could tell, very well put together with tons of high-quality cars everywhere you looked. A nice selection of old bikes was a pleasant surprise, but it was the Skylines that stole the show, that is until people started realizing there were amazing cars all around to appreciate.
Hats off to Mazda for bringing out one of its right-hand-drive Miatas – the forthcoming 2016 Mazda MX-5 that is, in early preproduction form – for JDM fanatics to fantasize over. As with any car show worth its salt, there was an awards ceremony where prizes and freebies were dished out to the deserving. And there was no shortage of deserving cars on display. In fact, we are so stoked about next year's show, we've started stockpiling memory cards so we won't miss a single one. Check out www.JapaneseClassicCarShow.com for more info.