12 August 2016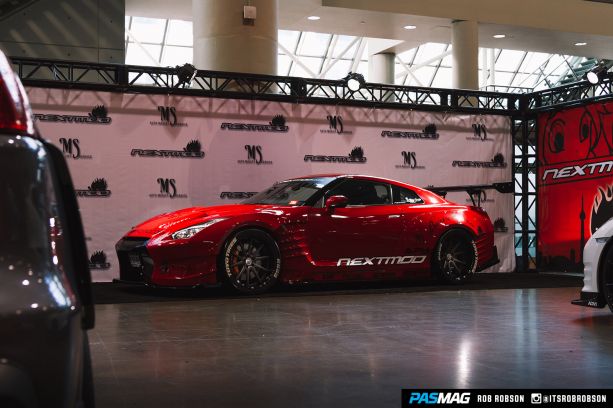 August is a pretty awesome month for car enthusiasts in Canada. It's the peak of the summer, and far enough into the season that everyone has their car out in its newest iteration, even the late bloomers. Car shows are plentiful, whether parking lot meets or 'show and shine' competitions, but there is one shining gem that brings every facet or car culture together every year, and attracts enthusiasts for all over the country (plus some south of the border) to show up with their best and just have a good time. This show is Importfest.
For the 16th consecutive year in a row, Importfest has taken over the Metro Toronto Convention Centre in Toronto, ON, Canada and chocked it full of everything a modified automotive enthusiast could want. Killer cars? Check. Spinning DJs? All day. Contests and giveaways? You bet. Modelling competitions? Better believe it. If you can think of it, Importfest had it in some way, shape, or form.
The car selection was vast. With everything from import to domestic, from backyard builds to Instagram queens, from debuts to out-of-country builds. It was all under one big roof.
As always, Nextmod had a commanding show presence. I mean with a car stable of about 40 vehicles under one name, they pretty much had their own show within the show. The pièce de résistance of the whole display would have to be the newly constructed Ben-Sopra-kitted R35 GT-R that belongs to Nextmod's chief, Peter Pang. First hearing whispers about the car almost a year ago, the GT-R has been built in complete secret since then. A few days before the show, Nextmod let a few images slip and social media blew up. This was probably one of the hardest cars at the show to photograph because of the constant crowds (good thing we had early media access!)
Just shy of Nextmod's display in numbers, but never quality, was Nextlevel, a massive car club that focuses on attention to detail. With just shy of 40 vehicles, it was quite a sight to behold, bolstered by the yellow "caution" tape, which bordered the whole paddock that had set up there. It was a pretty wild selection in there as well. A twin-charged '70s Celica, a Civic with a shaved and tucked bay filled with ping pong balls, cars with ridiculous camber (two of which actually got their plates pulled on the way into the show) – it was quite the spectacle!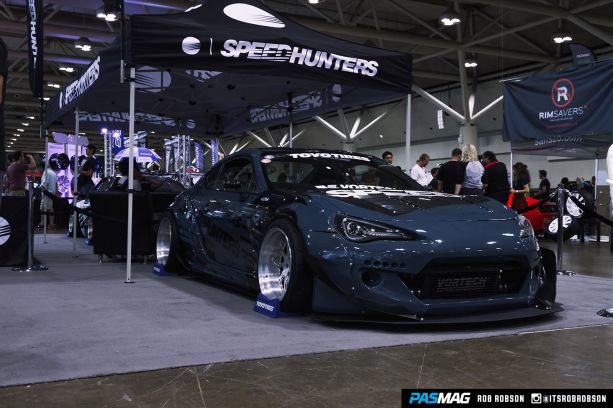 In the middle of the show, under the Speedhunters banner, you'd find our friend Daniel CovarrubiasCovarrubias (Killagram to some of you) with his two Street Sharks. All the way in from California, his FR-S and S13 drew quite the crowd, and Daniel was more than happy to shake hands, answer questions and sign shirts and magazine features. From a little talk we had, he's got some pretty exciting things on the horizon. Let's just say he got a visit from a rep of a certain body kit manufacturer (wink wink).
We at PASMAG had our own excitement on the show floor with our Tuner Battlegrounds #TBGLIVE#TBGLIVE competition. It turned out to be battle of the Hondas at our booth between Rob Silva's super clean Civic EKclean Civic EK and Ger Reyes' outstanding S2000outstanding S2000. With 55% of the popular vote, Reyes and his M&M widebody S2K came away with the win and a shot at SEMA glory in the upcoming Championship competition!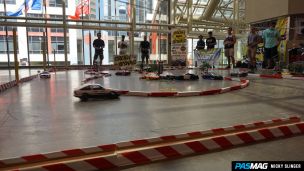 The lifestyle component of the show was also very much alive. You could check out some RC drift cars for a miniature version of Takumi's 86 battling it out with a certain yellow RX-7, or move to the center stage and watch some unreal break dance battles taking place. There were also plenty of places to whip your wallet out at, like local favorite TBA, who debuted some new designs and brought back some old hits. If you were lucky enough to grab a spot in line, you could also grab a hug and selfie from the beautiful Tianna G or drool over the bikini contest if that's what floats your boat. And no matter where you do go in the show, you're followed by a fantastic soundtrack played by at least three different DJs, who were spinning almost all 12 hours of the show. With an estimated 20,000 attendees, over 350 competitor vehicles and 45 exhibitor booths, Importfest 2016 was one for the books. The 2017 show is already being tentatively planned for August 26th, so if you've ever been curious about Canada, here's your perfect excuse to make the trip! #pasmag
Contributors: Rob Robson, Lauren Denne