Written by Erick Garcia and Roscoe Lewis. Photos by Robert Anderson, Devin Dees, Cristian Laureano. | 13 December 2016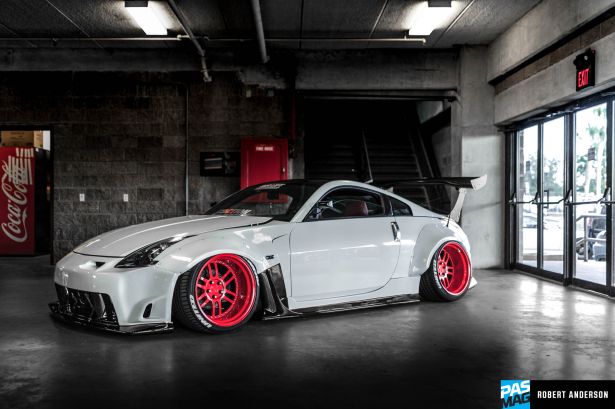 I love Driving Slow (iLDS) presented Winterfest at the Florida State Fairgrounds in the beautiful city of Tampa on December 10, 2016. This year's Winterfest was sponsored by Status Racing and Motorsports by Reeves. The event featured an indoor and outdoor space which allowed for their Top 100 cars (Fresh100) and all-styles dance battle to showcase indoors and the show cars and vendors to showcase outdoors.
This year celebrated the 6th annual Winterfest and iLDS complemented that with custom 6-speed shifter trophies. All of the trophies included shift knobs that were removable and could be used in the winner's car. As always, Winterfest is a community give-back event in partnership with Toys for Tots. Each year iLDS gives away a grand prize to a guest that donates a Toy for Tots; this year's give away was a pair of Status SPA racing seats.
iLDS strives to change the status quo by doing more giveaways, involving the younger generation, and promoting unity in the automotive community. They achieved this by allowing children on stage to participate in the giveaways and proving a family-friendly experience. They gave away over 300 pieces of merchandise though out the day from iLDS and their 29 attending vendors. Winterfest greeted its early arriving guest with packs of Winterfresh gum. What event do you know that gives out packs of gum to the first 400 people to arrive? Additionally, 3000 custom made rubber bands for admission were given to guests as a souvenir. Overall, Winterfest was a success and we can only expect to see it grow in the years to come. More info on iLDS can be found online at http://ilovedrivingslow.com.
COMPETITOR AWARD LIST
Classes:
1. Best Old School Kevin Mckoon (1915 Ford Bucket)
2. Best Truck (soflo 6 4 white 250)
3. Best Bike (Kam from Ruckhouse)
4. Best scoot (bobby Lilland) Storm trooper Ruckus
5. Best Euro (Javier Negron) Blue Audi
6. Best Other Euro (Corey Martin) 1956 Bug
7. Best Fitment (Jose Aponte) Lexus ls430
8. Best Battle Stance (Matt Lamphier) Miata
9. Best Air Ride Daneil Dillard (Blue Lexus)
10. Best Static (Steven Lee) Tan RSX
11. Best JDM (S1 Built Green GTR)
12. Best KDM (Hector Munoz) RedGenesis
13. Best American (Taylor Dublin) Challenger
14. Best VIP (Vish Lexus LS430
15. Best Paint/Finish (Angel Lylessi) White G37
16. Best Sound (Dean Baptiste) 2010 Honda
17. Best Female (Brianna Booska) White Evo X
18. Best Engine bay (Jermey Davis) 95 EG
19. Best Interior (Jose Matas) White Accord
20. Best Japanese (Omar Morel) Acura Integra
21. Best Other Japanese (Khalil Greaves) Nissan Laurel
22. Best Super Car (GT3RS Motorsports By Reeves)
23. Best of Show (911 RWB) Joesph Lyons
24. Best Team Quantity (Tampa Bimmers)
25. Best Booth Car (Titan 1150 HP GTR)
26. Team Quality Courtesy Flush
Contributors: Erick Garcia, Roscoe Lewis. Photos by Robert Anderson, Devin Dees, Cristian Laureano.