Written by Micky Slinger, Adam Gordon. Photography by Micky Slinger, Adam Gordon, Elite Tuner | 14 November 2016
Page 4 of 5
5. Chris Forsberg's Datsun 280Z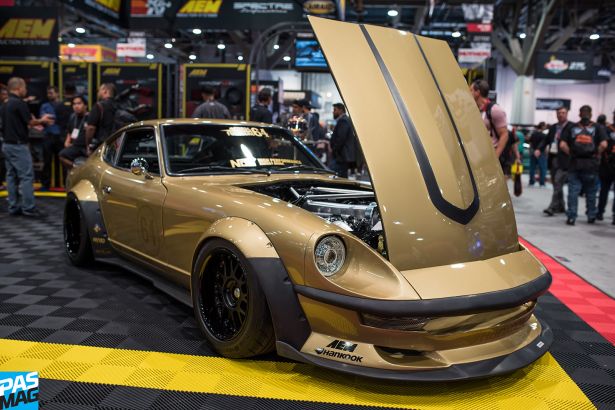 Sitting out like a gold medal in SEMA's central hall was Chris "The Force" Forsberg's newest 280Z iteration. Ditching the old over-fenders you may have seen in a few viral drift videos, Forsberg opted for the Carbon Signal carbon fiber G-Nose-style widebody kit. Carbon Signal also fabbed up a new carbon fiber dash for Z as well. During show hours, the hood was always popped, and for good reason. Sitting snuggly in the bay is an RB26, built up with high end parts and playing host to a fat turbo with an AEM breather at the end. The valve cover, if you'll notice, is a one-off, as it's machined out of a solid piece of billet by the crew over at OCD works. The only thing that bothered me about this car were the kids who stopped, dropped their jaws, pointed, and yelled, "Whoa, 2JZ!"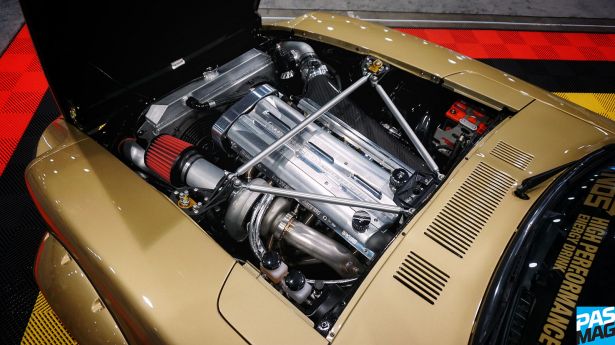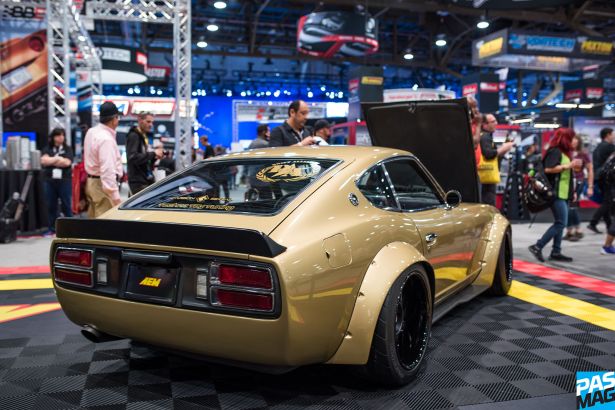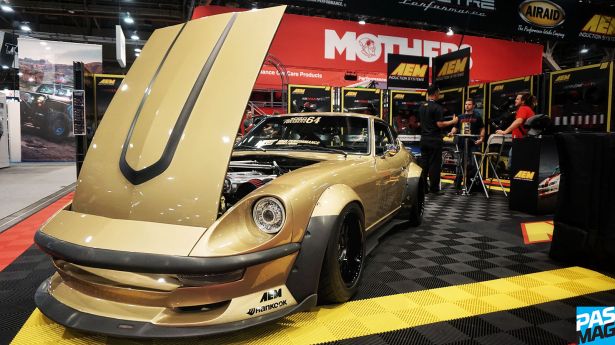 4. Kuhl Racing x Artis Nissan GT-R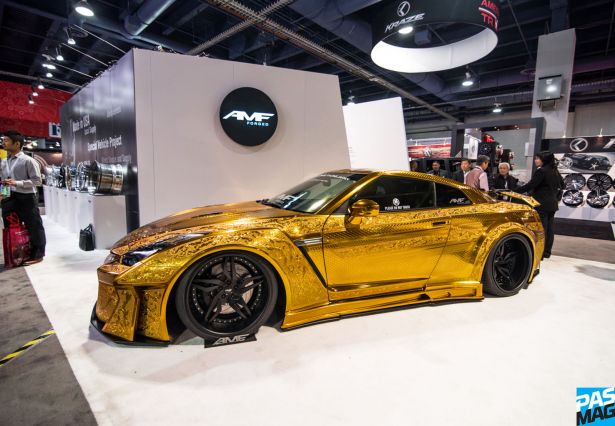 I think everyone and their grandmother has seen this car, especially the silver version that was built a couple years ago now. Whether it was the silver or gold one you saw first, there's no doubt that craftsmanship that went into making a GT-R a rolling art piece is astoundingly admirable, but seeing the car with your eyes is absolutely mind-blowing. The golden GT-R is striking; a sum of a more aggressive Kuhl Racing body kit with an even more intricate engraving job than its predecessor. The golden boy also has something kicking underneath its gorgeous exterior. Under the hood sits two GTX3076R turbos and 800 horses, while out the back is a custom exhaust system that is finished off with a looping, full titanium muffler. The perfect marriage of power and beauty.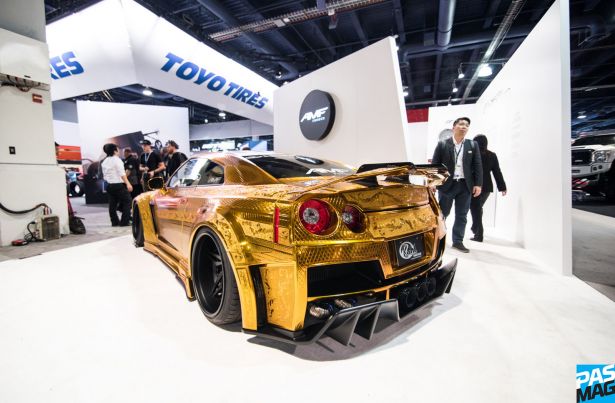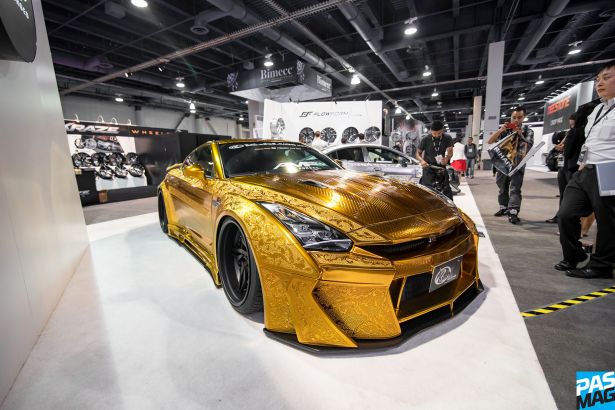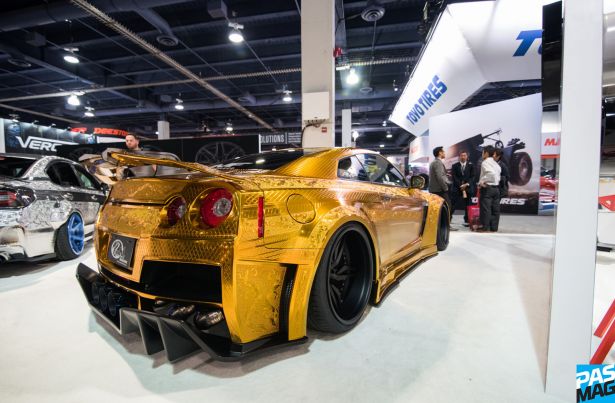 3. WD Ultimate's Pandem Mazda RX-7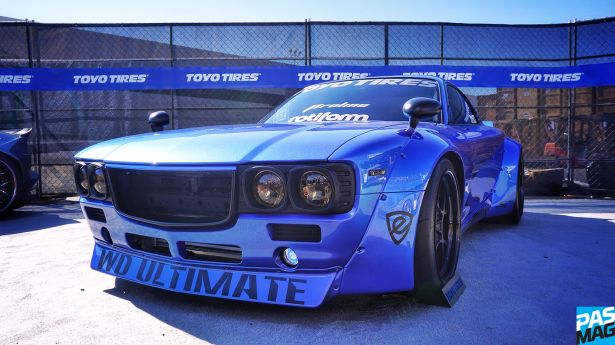 I'm going to be real with you: when the Pandem kit came out for the RX-7, I hated it. Taking a good-looking FD and smacking that stupid RX-3 front end on it made my blood boil – not because I'm some Dorito-loving purist, but mostly because it was ugly as sin. It's funny though, because in the hands of Will Blanco at WD Ultimate, I absolutely loved his take on the face-swapped FD. It could be his reworking of the front grille, the fantastically flecked paint code from PPG, or a combination of the two. The best thing about Blanco's RX-7 though, has to be the fact that it's a full, balanced build. The 13B rotary has been built to put out some serious numbers, the fitment is stylish and functional, and the trunk is occupied by a full sound system install, with even more on the way.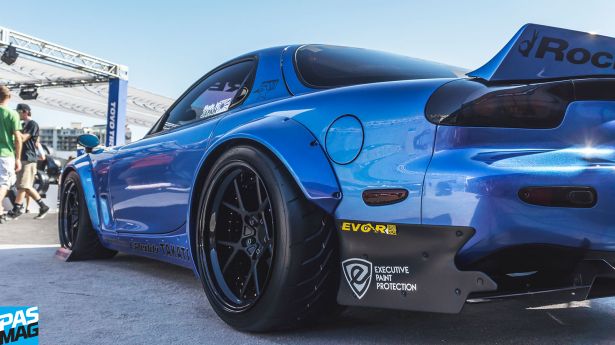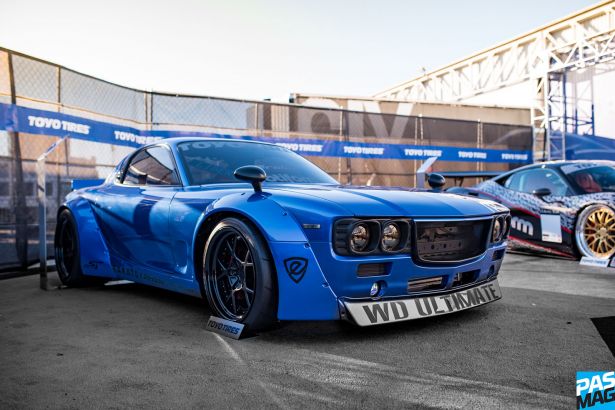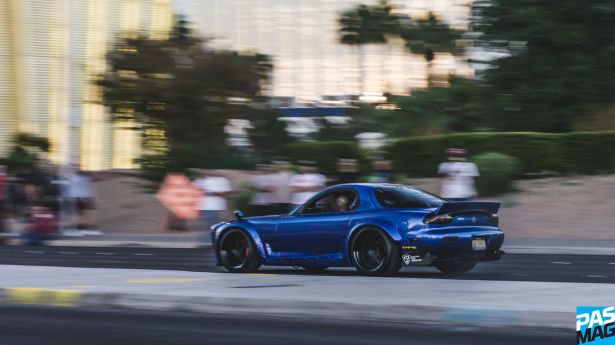 2. Old & New's Slantnose Porsche 997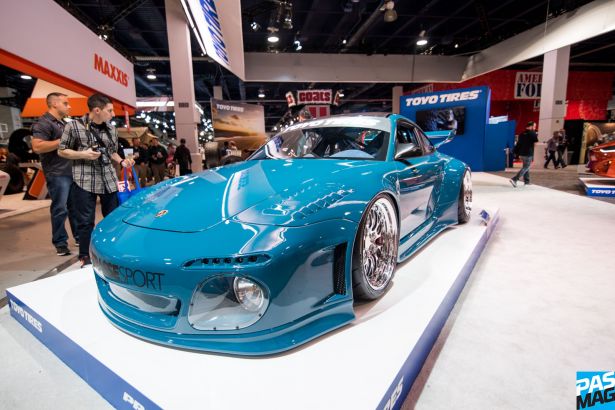 In 1981, you could order a Porsche 930 with a "Flachbau," or flatnose/slantnose. In 2016, you can order a whole kit to make your 997 look like it came from Porsche's special order program. Old & New is the newest of the extreme widebody kit manufacturers to come out of Japan, and for their debut, they took Mikey Cristi's 997 and outfitted it with their take on what a modern slantnose would be. Their vision is a monumental success. After seeing it, it's one of those things you can't get out of your head. The kit will even fit on 996s (barring the rear bumper), and I can't wait to start seeing these on some older model Porsches to see how it compares!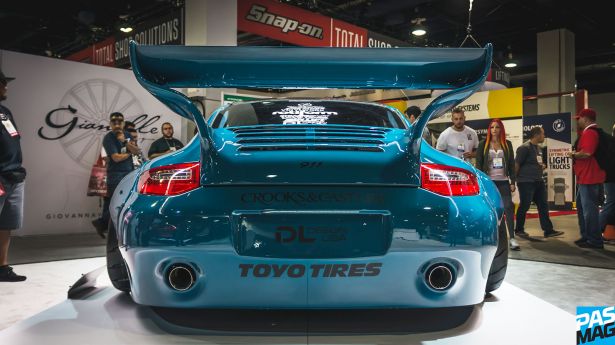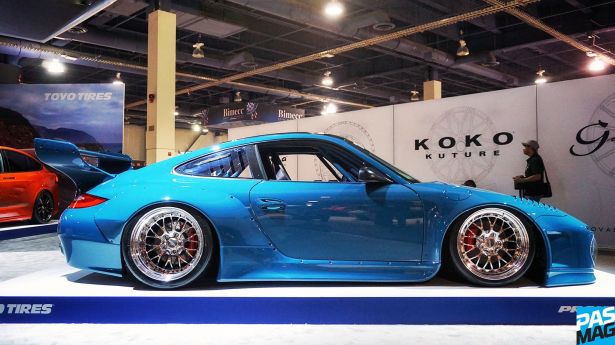 1. Umbrella Auto Design's Audi R8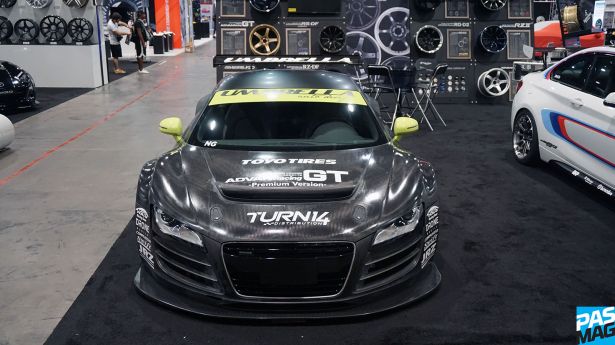 Look at this car – just look at it. I really don't know if I've ever experienced love at first sight like this before. The carbon fiber look this R8 has going on isn't some tacky wrap, this is the real thing, which gets even more impressive when you learn that the whole kit (spoiler, diffuser included) is a legitimate dry carbon widebody from one of Audi Motorsport. Squatting super low on JRZ/Swift springs combo coilovers over the 20-inch Advan GT wheels, this car paints such a pretty picture; even more so when it takes off its pants. The removal of the rear bumper gives way to CFI's twin-turbo artwork. Just one more thing to sweeten the deal here: the guy that Ravi at UAD built this car for is going to street drive it.