Event
Title:

KMS Car Meet

When:

10.05.2014

Where:

Lancaster, SC

Category:
Description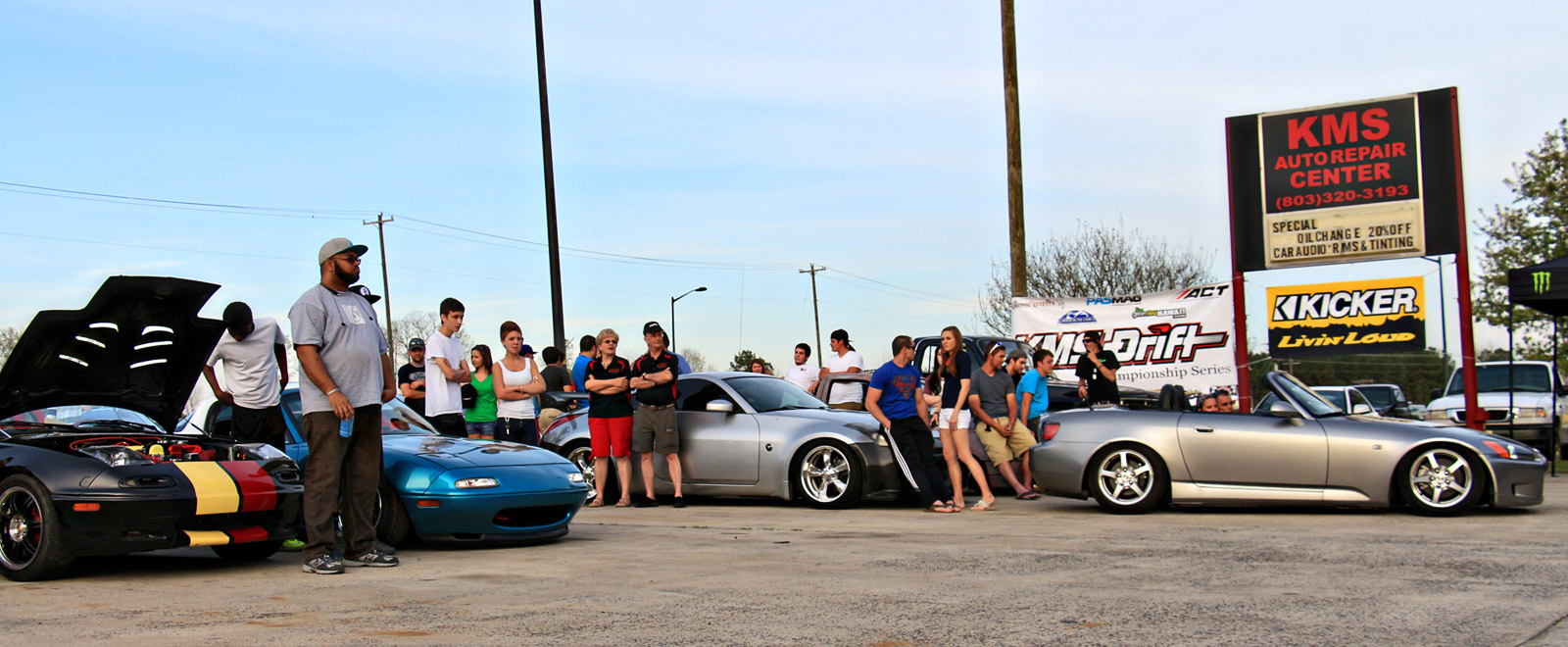 KMS Auto Repair Center and KMS Drift present KMS Car Meet on Saturday, May 10, 2014 at 5:00pm (ends at 11:00pm). This is a FREE event with many prizes and giveaways! www.kossmotorsports.com

KMS Auto Repair Center
376 Lancaster By-Pass East
Lancaster, SC 29720
Free food and drinks (while supplies last)
SPL Challenge (trophy awards)
Free car meet (largest club receives a trophy)
2014 Schedule
Car Show, SPL, Car Meet Dates at KMS Auto Repair Lancaster SC:
Saturday, May 10, 2014
Sunday, June 8, 2014
Saturday, July 12, 2014
Saturday, August 9, 2014
Saturday, September 13, 2014
Sunday, October 12, 2014
Saturday, November 8, 2014
**Cash pay-out Finals** Saturday, December 6, 2014
Giveaways:
KMS Swag
KMS Drift t-shirts
KMS gift certificates
And much more!
Other Awards:
KMS Auto Repair Crew Pick
KMS Drift Pick
Largest Club
Loudest Overall SPL
More info available at www.kossmotorsports.com.
Venue
Venue:

City:

Lancaster, SC

State:

SC

Country:
Description
Sorry, no description available