Event
Title:

Tuner Evolution

When:

01.11.2014

Where:

Concord, NC

Category:
Description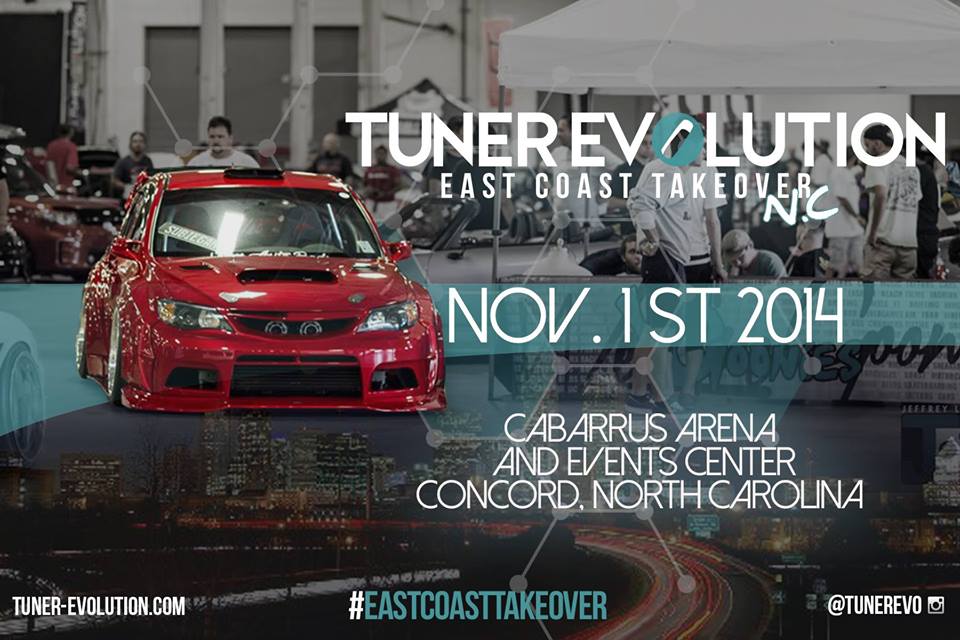 Thanks to you supporters of Tuner Evolution, the Philadelphia, PA event was another huge success! They hope to keep bringing the event back for many years to come, and with the growth they've seen in the past few years, they're very excited about the future of the industry and Tuner Evolution events!
Tuner Evolution is proud to announce the creation of a new event for this year! With the increase of support from the south, Tuner Evolution has decided to bring the East Coast Takeover (show) to North Carolina!
On Saturday, November 1, 2014 (12:00pm - 6:00pm) Tuner Evolution will be taking over Cabarrus Arena in Concord, NC! This event will feature all of the same great events and entertainment as their Philadelphia show, and as always, some of the best custom vehicles from around the country!
For more information visit http://tuner-evolution.com or the Tuner Evolution Facebook event page!
Click Here to purchase admissions tickets online.
East Coast Takeover, NC Registration Is Open!
Registration for both vendors and competitors for the Tuner Evolution North Carolina event is now open! All vehicles (including vendor booth vehicles) must be pre-screened and approved. Space is limited and this event will sell out so register early!
Competitor vehicles: Register now at http://apply.tuner-evolution.com.
East Coast Takeover, Philly Video Coverage!
Check out this amazing video put together by our friends at Halycon Photography & Video and StanceNation!
Venue
Venue:

City:

Concord, NC

State:

NC

Country:
Description
Sorry, no description available