27 September 2012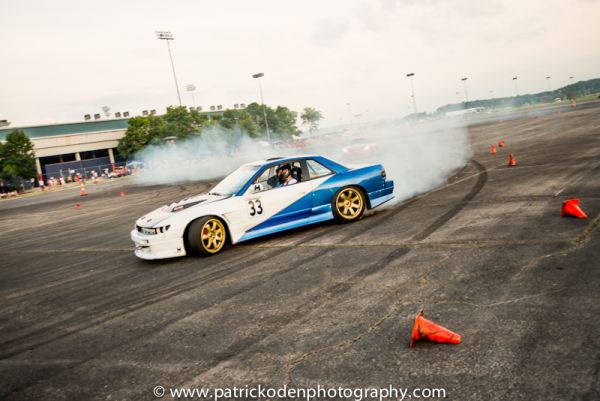 This October, KMS will be selling KMS Drift breast cancer awareness stickers and shirts to promote awareness and raise money for Cindy's Hope Chest.
About 1 in 8 women will be diagnosed with breast cancer at some point in their lifetime. This disease claims the lives of tens of thousands of women each year and is the second most common type of cancer after skin cancer. With the help of fundraisers, advances in treatment have increased rates of remission and early detection dramatically over the years. We here at KMS hope to see an end to breast cancer in the near future and are very happy to aid in the fight. Proceeds from breast cancer awareness sticker and shirt sales will go to help women in need until there is a cure. You can find yours at all KMS events and soon to be online; show your love for boobies!
Stickers are $5 each and Shirts are $15 and will be available from Wednesday, September 26th. Proceeds from sales of these special edition breast cancer awareness shirts and stickers will go to Cindy's Hope Chest, whose mission is to support women battling breast cancer emotionally and financially. KMS will be presenting a check to this wonderful organization on October 21st. We invite any survivors to come out to our events and celebrate their victories.
A personal note from owner and CEO, Steve Koss:
"I know cancer has touched almost every family in the United States and KMS wants to do its part and help fight for a cure to end all forms of cancer. My father, Stephen Koss, Aunt, Cathy Hayes, and several members of my family are cancer survivors. My grandfather passed away from it. My Aunt Cathy just beat breast cancer, so this is very dear to my heart."
Visit KMS online at www.KOSSMOTORSPORTS.com