Written by Guest Contributor | 13 October 2016

Congratulations to MECA's most involved competitors who comprise the National Points Champions list for the 2016 season!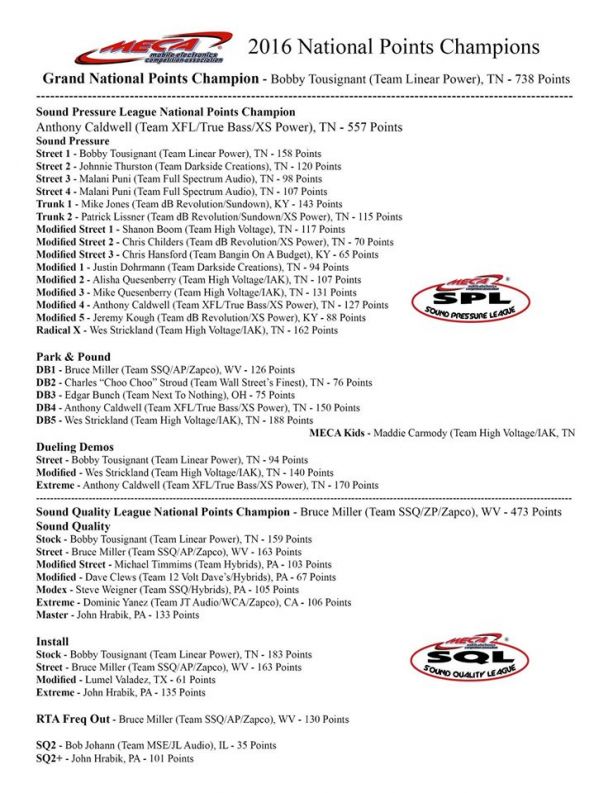 Plaques will be awarded at the World Finals Soundfest, part of the Car Audio Championships event, in Louisville, KY this weekend.
Bobby Tousignant (Team Linear Power), TN is the Grand National Points Champion with 738 points.
Anthony Caldwell (Team XFL/True Bass/XS Power), TN is the Sound Pressure League National Champion with 557 points.
Bruce Miller (Team SSQ/AP/Zapco), WV is the Sound Quality League National Champion with 473 points.
Maddie Carmody (Team High Voltage/IAK) from TN is the MECA Kids National Points Champion.
Stay tuned for more updates and announcements at http://www.mecacaraudio.com.
Contributor: Steve Stern