Written by C17 Media. Photos by AutoMotoFoto, SkooterMedia & Charles Spivak. | 06 June 2011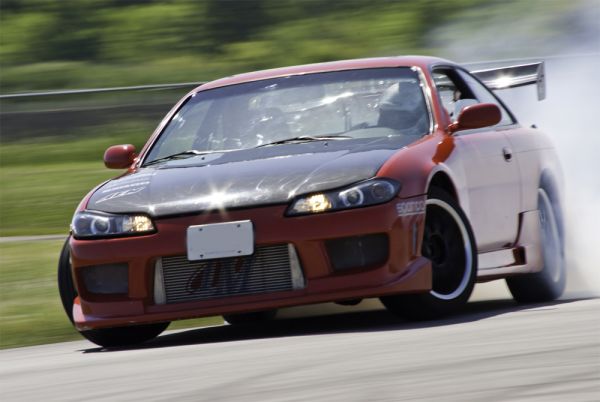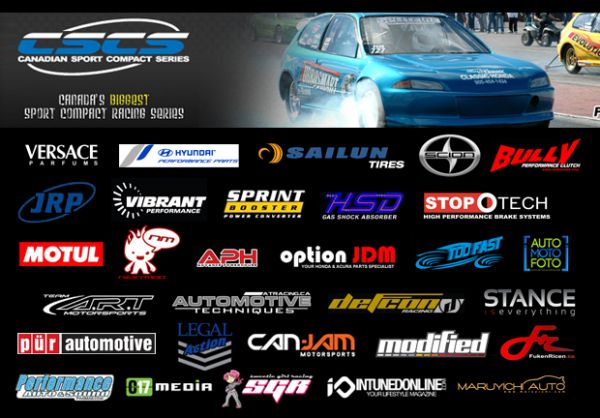 Canadian Sport Compact Series (CSCS) kick started the season 2011 with a jam packed Season Opener presented by Sailun Tires. The event attracted over 600 competitors who competed in one of the various CSCS National Championships including Drag Racing, Drifting, Time Attack and the Show & Shine. With the hot sun beaming down race fans poured into Toronto Motorsports Park breaking the CSCS all time spectator attendance record by mid afternoon.

The Sailun Tires Drift competition was a tight battle as many new faces and vehicle builds filled the paddock. Ultimately, John Fiddy's GTR slid past fellow Sailun Tires driver Massimo Narini's Volvo for top place in the drift competition while Liam Kirbey rounded off the podium in 3rd.
As the Time Attack vehicles went out for practice it was great to see the Defcon racing team back out in full swing as Marco Botelho set a staggering time of 1:20.22 taking home 1st in the FWD Unlimited class. James Kutschke in the JRP/HSD RX-7 ran a consistent 1:21.88 in RWD Unlimited class. The real story of the day was Jeff Pippy's Sailun Tires Evo X who despite running in the Super Street AWD class managed to run the fastest time of the day with a 1:19.97.
| | | |
| --- | --- | --- |
| | | |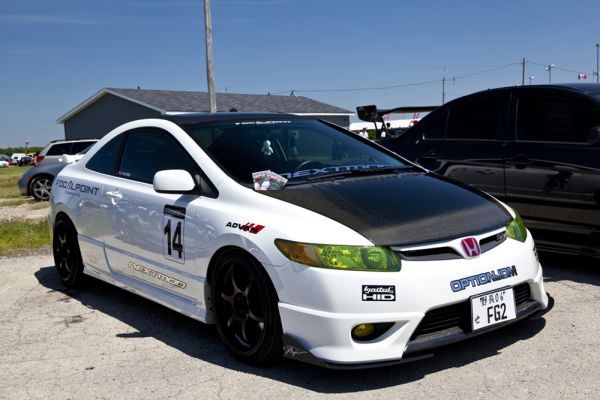 Other notable Time Attack winners include Dov Aronoff in the Motul Subaru with a 1:21.69 in AWD Unlimited, Scott Shadbolt - 1:26.23 in SS RWD, Sean Heydorn - 1:22.02 in SS FWD, Paul Todd - 1:26.79 in Street AWD, Jonathon Weir - 1:23.56 in S. RWD, and James Houghton's amazing time of 1:22.84 in S. FWD.
Gary Collins stole the show with his BMW PasMag cover car taking home best of Show and announcing the retirement of one of Toronto's most respected show cars only hours after the event. Matthew Desormeaux's show stopping RHD RX-7 took home Best of Show 2nd place and was turning heads all day. PasMag brought down one of hottest tC's around, while Scion Canada was not only showing off some of their hottest rides but also letting spectators try out the new Scion tC on the drag strip.
Drag racers were excited to get the season started as the staging lanes filled up with familiar faces and fresh competition. The Pro Compact class saw Angelo Bove take home 1st place, while Adam Drake finished 1st in Super Street Power Adder. We would like to note that veteran racer Paul Bhawan was "OK" after a scary crash at 160mph in the semi finals. Eric Gouveia took home top honours in the JRP Street Warz class while Jim Edwards and Marcell Brosseau finished 1st in Pure Street and Bracket classes respectively.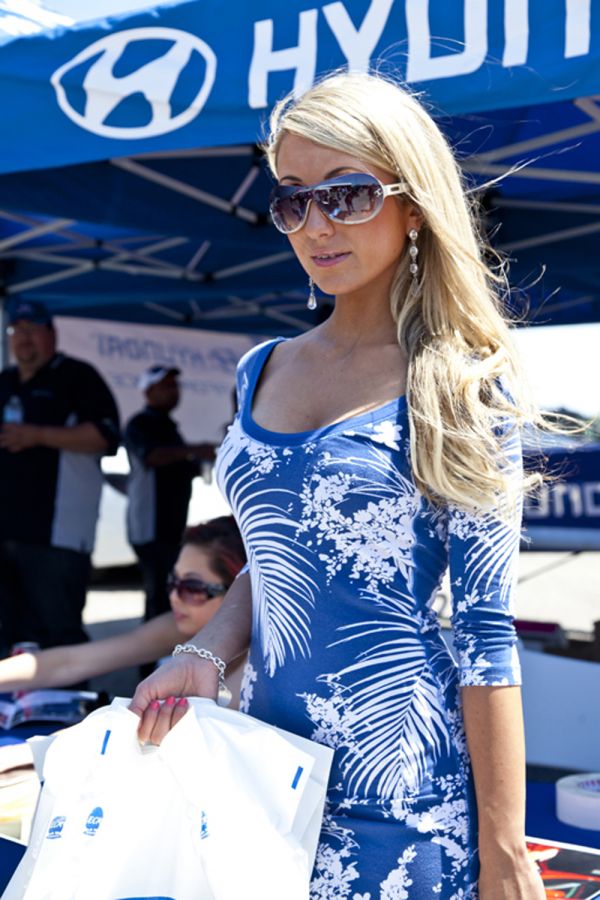 If the four championships (Drag, Drift, Show, Time Attack) were not enough to fill your appetite, the 20+ vendor booths including Hyundai Canada's impressive line up of performance parts can keep any enthusiast busy all day. Presenting sponsor for the day, Sailun Tires was giving away everything from lanyards to freezes and even had Miss CSCS signing poster all day long, make sure to stop by their booth at the next CSCS event.
Team CSCS thanks all the competitors, sponsors and of course, the fans for making the Season Opener a huge success. Check out www.cscs.ca or www.facebook.com/cscsracing.