Written by www.XtremeDriftCircuit.com Photos by: Paul Fregeolle | 13 June 2011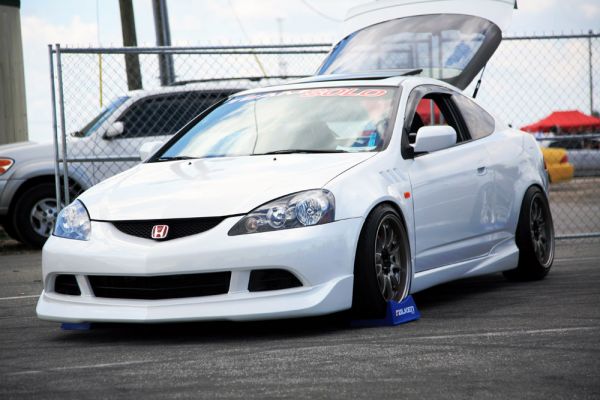 In front of a packed house at the Central Florida Racing Complex in Orlando, Florida, Matt Waldindefeated Chelsea DeNofato take victory in the first round of the 2011 XDC Eastern Division.
After a rainy practice day on Saturday, the thousands of spectators enjoyed XDC drifting and Remix Car Show presented by Scion in picture perfect Florida weather on Sunday afternoon. Waldin, after qualifying third, would defeat Kenneth Moen from Norway in the first round of top-16 competition, James Evans in the second round, and Nate Hamilton in the Final Four. DeNofawould defeat Jeff Frontcakas, Brian Peter, and Jeremy Lowe to face Waldinin the final in a rematch of last season's final XDC New Jersey.
"The XDC Orlando event was really fun –the series is made up of a really close group of dudes," said Waldin. "I'd like to thank Helix Drinks, Mishimoto, Federal Tire, and BC Racing for all of their support this year. I'm glad the judges saw it the way I did –Chelsea hit me and that put me into the wall. Not the way I wanted to win but I'll take it!"