30 August 2011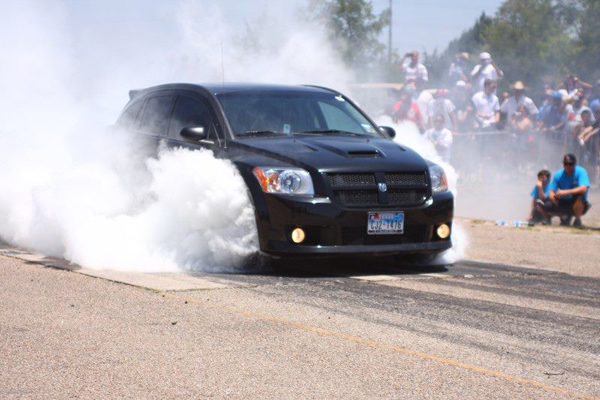 Texas Heat Wave 2011 certainly lived up to its over 20 year long reputation. Much of Texas has been under an excessive heat wave and drought for months now. Those conditions didn't stop automotive fans, car clubs, avid competitors, and dedicated spectators along with the who's who of vendors from facing the extreme Texas 100+ degree heat to make what many call their annual tradition for over 2 decades.
The Texas Heat Wave continued its "Texas-Sized"  tradition that brings thousands of fans from all over the country again this year always trying to top how many people they can entertain and things to see. David MacDonald, Bill Elsey, their dedicated staff and crew packed the entire area of the massive Travis County Expo Center northeast of downtown Austin.
The Heat Wave opened on Friday but kicked into full speed on Saturday and again on Sunday. Starting at 9AM Saturday the number of events on the schedule appeared endless with so many things to do for everyone. Live entertainment on stage, burnouts, a USACi sound-off, hydraulic competitions, monster trucks, a short obstacle course, human suspension performers, bikini contests and much more. The Sunday night awards ceremony, where hundreds of trophies are place in deserving winner's hands, capped Heat Wave 2011.
The fans that come for the infamous night life fun where not disappointed. The official Heat Wave after party was held at Mansion, in downtown Austin, TX. If you weren't there you should have been because if the Wet T-shirt contests were not enough they capped it off with give-a-ways late into the night and early the next morning.
2011 marked the 22nd annual Texas Heat Wave. There were right at 2,000 vehicles registered and on site for our various contests and activities. Attendance this year was strong as spectators braved the extremely hot temperatures" event promoter David MacDonald.
The Texas Heat Wave assembles an exceptionally wide variety of entertainment at their events that appeal to automotive enthusiasts – music of all genres, hot vehicles, hot installations, competitions and of course gorgeous young ladies at every booth.
Next up for The Heat Wave: Border Bash – September 3/4 in Mercedes Texas