Written by PAS Staff | 07 September 2011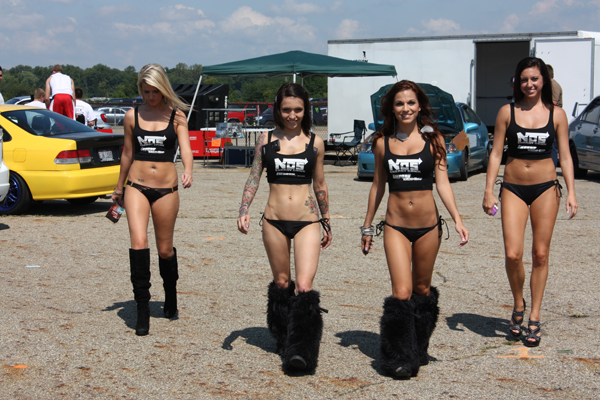 Photos by Cliff Wallace - www.importfaceoff.net
Paul Armstrong from Logan, Ohio (Slowmotion Motorsport Civic Hatch) took home the FWD win and $1000 running in the finals against number one qualifier, Rob Morse from Lawrenceburg, Indiana (TPR Motors Civic Hatch). Even though he was never warned throughout the day, Rob claimed to have given the win away after thinking he would have been DQed for running faster than 9.99 seconds without a proper license. Expect an all out rematch between these two at the Virginia Import Face-Off on October 30th.
Matt Lennan (Black, Fuel Injector Clinic Supra) made the trek from Frederick, Maryland to compete in the Forced Induction Pro class, not just for the championship points and cash prize, but also to get away from Hurricane Irene. He ended up taking the win and $800 running consistent 9.3s to 9.5sm throughout the day. Best Club Representation AND Best Club Participation were both won by Caught Ya Lookin' car club which gives them a 50 point commanding lead for the 2011 IFO car club points championship. This event had increased attendance for the 6th year in a row.
Thank you to our fans for the continuous IFO support!