Written by Photos by Giancarlo Pawelec (AutoMotoFoto.net) | 09 November 2011
Once a year, Las Vegas the playground of the western hemisphere, hosts one of the largest car shows on the planet known as the SEMA Show. As we are every year, Team PASMAG was in the desert metropolis to cover the latest and greatest cars and products the automotive aftermarket industry has to offer.
This four day extravaganza is jammed packed with things to see and do. During show hours you have to navigate and move through the packed aisles to get good look at the newest aftermarket parts and crazy custom cars. Like any car show, the hottest cars are always mobbed by on-lookers and photographers.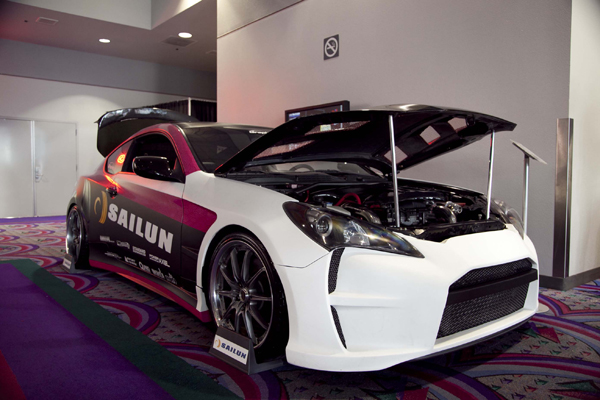 In addition row upon row of hot cars and products, attendees were also able to take advantage of educational seminars, product demonstrations, special events and networking opportunities. If that weren't enough, SEMA's proving grounds also hosted live driving demos and drifting action.
The outer lot was also packed with more show cars and vendor displays, where the observant attendee could pick out several PAS cover cars. Inside, the New Product Showcase featured almost 1,500 newly introduced parts, tools and components in the running to be named SEMA's 2011 Hottest Product.
After sorting through the sea of photos and video collected, here's the best of the best from the 2011 SEMA Show. Enjoy.