Written by PAS Staff | 26 March 2012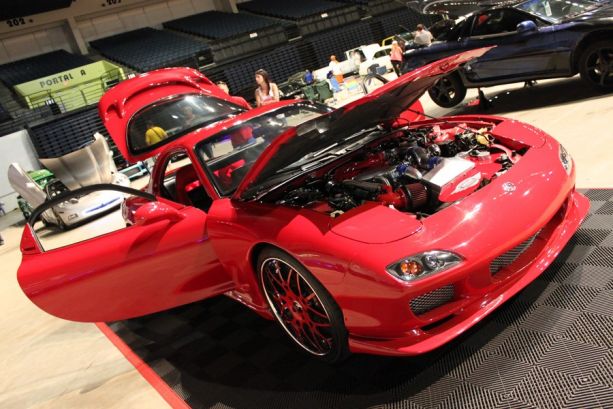 Written by Giancarlo Pawelec | Photos by Randi Bentia
Each year around the same time, car audio fanatics make the trek to the sunshine state of Florida for the Spring Break Nationals (SBN) show. The weather was hot, the cars were loud and the booth displays were stellar, to say the least. Over the course of nearly three decades, the SBN show has grown immensely drawing crowds upwards of 15,000 during the weekend and a showcase featuring every major audio brand in the country. Whether you're into head-bobbing sound offs or checking out the latest offerings, the show once again has taken the A/V scene to another level.
For the sound competition, SBN held a variety of events all under one-roof ranging from the IASCA North American Championship, db Drag Racing World Finals and MECA. These mini-events offer a little bit of everything for audio enthusiasts looking to compete in sound quality or hitting the highest decibels in purpose-built demo cars.
Throughout the weekend there were also several stage features including a fashion show put on by 69slam and the ever-so-popular bikini contest. The lucky lady taking home the top prize for her strut in a skimpy bikini is Ednyr Marie and did she ever deserve it! Other highlights included musical performances by HD Ninja, which is a fusion of rock and hip-hop as well as the Men of Business (M.O.B.) rap group.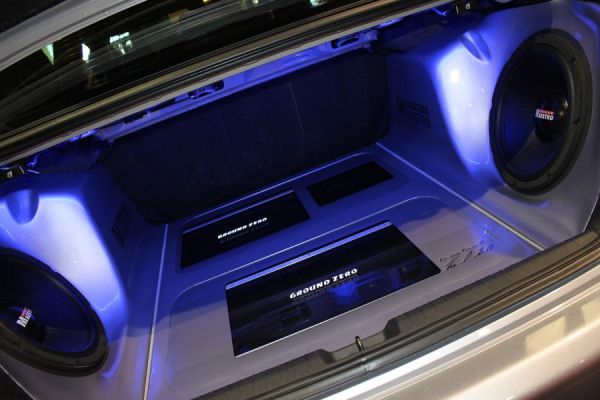 A big shout out must go to Scoche for their participation as the presenting sponsor of Spring Break Nationals 2012 while Pioneer sponsored the IASCA competition trophics. Other top names on the bill and found in the trade area open to the public includes Soundstream, JL Audio, JBL, Metra and Memphis Audio. The dealer gallery showcasing true craftsmanship had the likes of Ultimate Auto, Soundcrafters, Rob's Car Audio, Crucial Soundz, Ultimate Sounds, and Mars Audio all with some incredible vehicles on display. In all, there were nearly 200 dealers in attendance including three of the US leading distributors (Nusource Distributors, Audio America, and LESCO) giving show specials for anyone looking for an upgrade.
Lastly, the Nite Glow competition was once again off the hook displaying creative uses of auxiliary lighting. Held in doors for the first time due to incoming thunderstorms, all the competitors setup their rides while the hall lights shut off, resulting in a club-like atmosphere in more ways than one.
As the popularity of In Car Audio growing year by year, it is no doubt that the Spring Break Nationals show once again has tipped the scale as the must-go event for any audiophile. Sunny skies outside, Nite Glow competition inside and endless aisles of the very best offerings from audio brands all bundled together, what's not to love? If this year is any indication as to how the market has changed, we can only imagine that next year will break even more records – decibels and all!