02 April 2012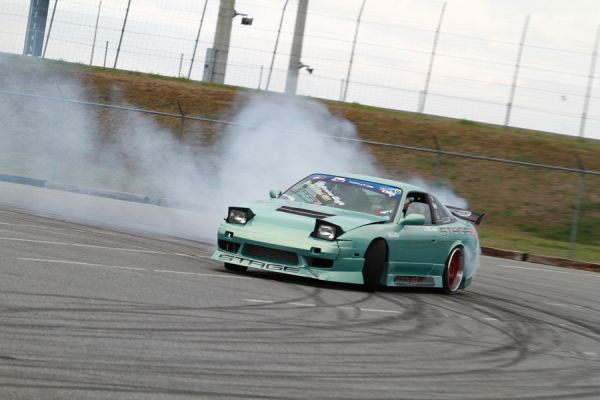 KMS Drift will kick off the first of four events to be held at the Atlanta Motor Speedway on May 13, 2012. This event is dedicated to all the loyal car enthusiasts – drift, car show and sound off competitors.  "This is shaping up to be one of our most anticipated events for KMS Drift.  You can expect to see drivers with excellent vehicle control, crazy angles and lots of smoke. We have drivers registered from as far away as Texas," said owner Steve Koss
Daijiro Yoshihara, 2011 Formula Drift Chamption and Triple Crown winner will make a special guest appearance. Yoshihara will be offering technical advice and ride-alongs in attendees' cars, with all of the proceeds being donated to Relief For Japan (RFJP). Additional RFJP fundraising efforts at this event will include raffles of some great items like a clutch kit from Competition Clutch and photo ops.
Driver Profile: 'Bama native Leon Borden pushes himself and his car to the limit on every run. He has an aggressive style that keeps spectators and fellow drivers intrigued. Piloting a 1985 Toyota Cressida with a 2JZ swap, Borden spends most of his time fabricating and adapting parts for his ride so watch for him in his brightly colored Cressida at tracks in Alabama and throughout the Southeast this year. Borden represents the true essence of this motorsport. With his passion, dedication and skill, you can expect to see him rise to stardom.
Special Thanks to our sponsors: Scion, Competition Clutch, Rock Auto and Meng Motorsports.
Visit www.kossmotorsports.com for more information.