Written by PAS Staff | 10 April 2012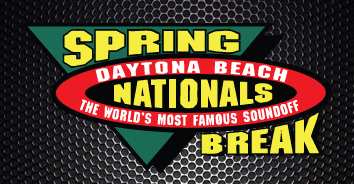 The 26th annual Spring Break Nationals presented by Scosche Industries is now in the books. Another successful event was achieved by combining industry, trade and consumer participants. Some 250 car audio dealers were in attendance to take advantage of show specials offered by Florida's leading distributors, NuSource, Lesco and Audio America. An additional benefit for Dealers was the ability to see manufacturers products on display in the Exhibit Hall. "I'm pleased with the trade attendance" says SBN Founder and Producer Paul Papadeas, "as a car audio dealer for 38 years, we've structured SBN to be more than consumer entertainment, we're also very serious about business".
This year's seminar sessions took a new turn as SBN opened educational doors to consumers. "With the tremendous consumer awareness deficit our products face, we feel it's high time to introduce some consumer training" cites Papadeas. Alpine and JL Audio were the headliners holding sessions to dealers and consumers on Saturday and Sunday with a better than expected attendance. Industry veteran Ray Windsor of German Maestro held seminars for Autosound Dealers with the hot topic of closing sales in the smart phone / internet age. Attendance for SBN was up 30% this year as economic resurgence is on the horizon. Largely attributing social media and networking to the gain in attendance, SBN was also promoted by their standard means of targeted television spots, demographics specific radio and street team promotion.
A venue adjustment this year placed all of the car show contestants in their own arena creating more of a "lifestyle" event with stage performances by HD Ninja and Rap Group M.O.B. A Beachwear / Underwear Fashion show for Guys and Gals was produced by 69SLAM.com that also sponsored the bikini contest and entertained with an awesome break dance troupe. The Exhibit Hall was dressed in Trade show fashion with Manufacturer and Car Audio Dealer exhibits. For the 4th year in a row Soundstream won the Bruce Terrell Award for their support and commitment to the industry , their dealers, their distributors, their competition team and to consumers in attendance. Soundstream also took best booth award. SBN regulars DJ Billy E and Emcee Lars of Mars were joined on stage by Facebook and YouTube Gurus EXO and @BryanTheCEO of "MODIFIED" fame. "These two guys are the next generation our industry can learn from" says Papadeas, "as we age, it's getting tougher to understand the mindset of the new youth and they are the key to our progressive success that our industry has neglected for much too long".
Also in the Exhibit Hall were the three association's SPL competitions. dB Drag Racing, MECA's SPL, IASCA's IdBL topped off with, the ever growing in popularity, IASCA Bass Boxing. IASCA and MECA SQ competitors were judged outdoors limiting the SPL noise levels that still drew complaints from neighbors. SPL Competitors were cooperative after a meeting with Papadeas and DBPD. Pioneer Electronics were the sponsors of the IASCA competition trophies.
SBN analytics this year confirmed that the event has surpassed any Spring Break involvement and the majority of attendees are automotive enthusiasts easily influenced by SBN's trade exposure. "Even with the expansion to the Ocean Center a few years ago, it appears we have again outgrown the venue" says Papadeas. "We entertain a vast group of individuals every year at SBN, the least of which are Spring Breakers! There are Autosound Distributors, Car Show fans, Soundoff fans 'Techies', Bass Heads and Sound-Q aficionados, all of which need separate areas to enjoy themselves and do business. These different genres all don't really fit in one or two spaces".
Plans for SBN 27 have already begun considering input from industry proponents and a pending announcement that will ultimately escalate participation.
For more information please contact Paul Papadeas at This e-mail address is being protected from spambots. You need JavaScript enabled to view it